Mike Richter didn't exactly take a traditional route to his current role as president of Brightcore Energy, providing green energy solutions to commercial buildings. In a past life, he was a Stanley Cup-winning goaltender for the New York Rangers. Now, the 1996 World Cup of Hockey gold medalist's jersey hangs in the rafters at Madison Square Garden while he helps school districts, municipalities, and private companies save millions of dollars on their energy bills.
When Richter retired from the NHL at only 38, he knew he wanted to do something that made more of a difference in the world than stopping a hockey puck. So he went back to school (a private university you might've heard of called Yale), earned a degree in Ethics, Politics, and Economics (concentrating on environmental policy), and gradually found himself drawn toward the green energy space.
"I was always interested in the environment, and particularly just all the resource constraints that we have," the U.S. Hockey Hall-of-Famer said in a conversation at HotelSpaces. "Ethically, the right thing to do is start to be smart about this. But it's also a business opportunity. If you can find ways of being more efficient with these limited resources, there's a real need and demand – that would be the place to go."
"You Have a Ferrari."
Some, like the director of a New York-based conservation group whom Richter once spoke with, might see his pivot from athlete to environmentalist as a surprising turn. He feels that it's a perfectly natural progression. After all, athletes are focused above all else on high performance, which means they're focused above all else on health.
"If you're going to perform to your maximum, you're going to have a hard time doing that if you don't have your health," Richter said. "That's, in a way, the basis of my company. What we're doing with buildings is just trying to make them perform better."
He recalled a coach who once told him, "You have a Ferrari. Your body is a vehicle to get where you need to be." Richter's operating principle is that the same applies to the built environments where people live and sleep and work and eat. A competitive driver wouldn't load up their car with cheap gas; an Olympic cyclist wouldn't load up on junk food. Why be content with workplaces running on inefficient – or, let's be frank, bad – energy systems?
"You don't want to be in an environment, whether it's the built environment or outside, that's not healthy," Richter explained.
Crucially, making built environments healthier doesn't mean rebuilding them. Brightcore uses off-the-shelf technology – LED lighting, battery storage, solar and geothermal energy solutions – to upgrade buildings' existing infrastructure. As Richter sees it, what he ultimately sells is savings.
"If I can take a million dollars worth of lights out of the infrastructure here, and put in something that requires 50% of the demand, you're saving 50% with the same burn hours," he said. "It's pretty straightforward."
Doing Well by Doing Better
One buzzword Richter prefers to avoid is sustainability, which he sees as uselessly broad. In his view, he's not making buildings more sustainable as much as he's making them better.
"We're trying to change just the guts of these things and make them better," he said, describing a friend who hired a green architect to build a carbon-negative house. The builders were initially skeptical of the project: for all its costs, they joked, what they were building looked like any other house. A few months later, when they were wearing T-shirts in December in a building warmed by nothing but their own body heat, there was no denying the difference.
"What's cool about this home is you don't know you're in this newfangled house," Richter explained. "It's just a house that happens to perform unbelievably – there's no hot spots, no cold spots." It was like any other house – but better.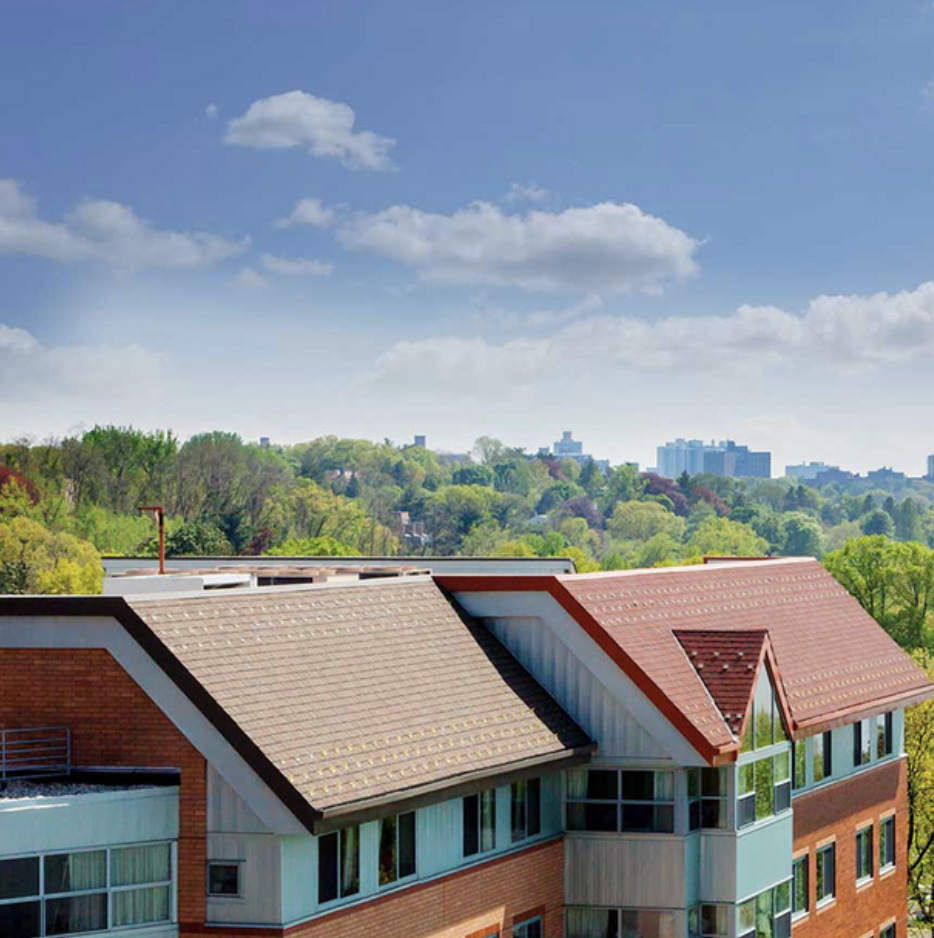 Brightcore Energy -Hebrew house

One of Brightcore's strengths is delivering superior energy solutions without the steep bills involved in constructing entirely new geothermal- and solar-powered buildings. Sometimes that means selling energy-as-a-service, leasing out lights to its customers. Sometimes it means financing, a particularly appealing solution for school districts with little cash to spare – like one north of New York City that Brightcore recently worked with.
"We're saving about $200,000 a year for the school system that has not put a dime into this thing," Richter said. "It doesn't always work out like that, but if the incumbent technology is really inefficient, I can come in there and really put something in that can be 30, 40, 60% more efficient."
Don't Get Left Behind
There's no one-size-fits-all energy solution, especially when it comes to hotels. Sure, it's straightforward enough to upgrade lighting in common and outdoor areas, to put parking lots and roofs to work generating solar or geothermal energy. (Okay – maybe it's a little tougher on roofs dense with HVAC equipment.) The difficulties come when the buildings in question are owned by commercial landlords with competing incentives: obviously, someone planning to flip the space in three years is unlikely to spring for a 20-year power purchase agreement.
Still, Richter believes the benefits are worth the complexities of the process. "This buzzword of 'sustainability' and everything else like it, even if we're not even sure what it means, you don't want to be a lagger," he said. "If your competition's saying, 'I've got this green hotel,' and you're not doing a thing, I would expect that that's not a great position to be in, marketing-wise."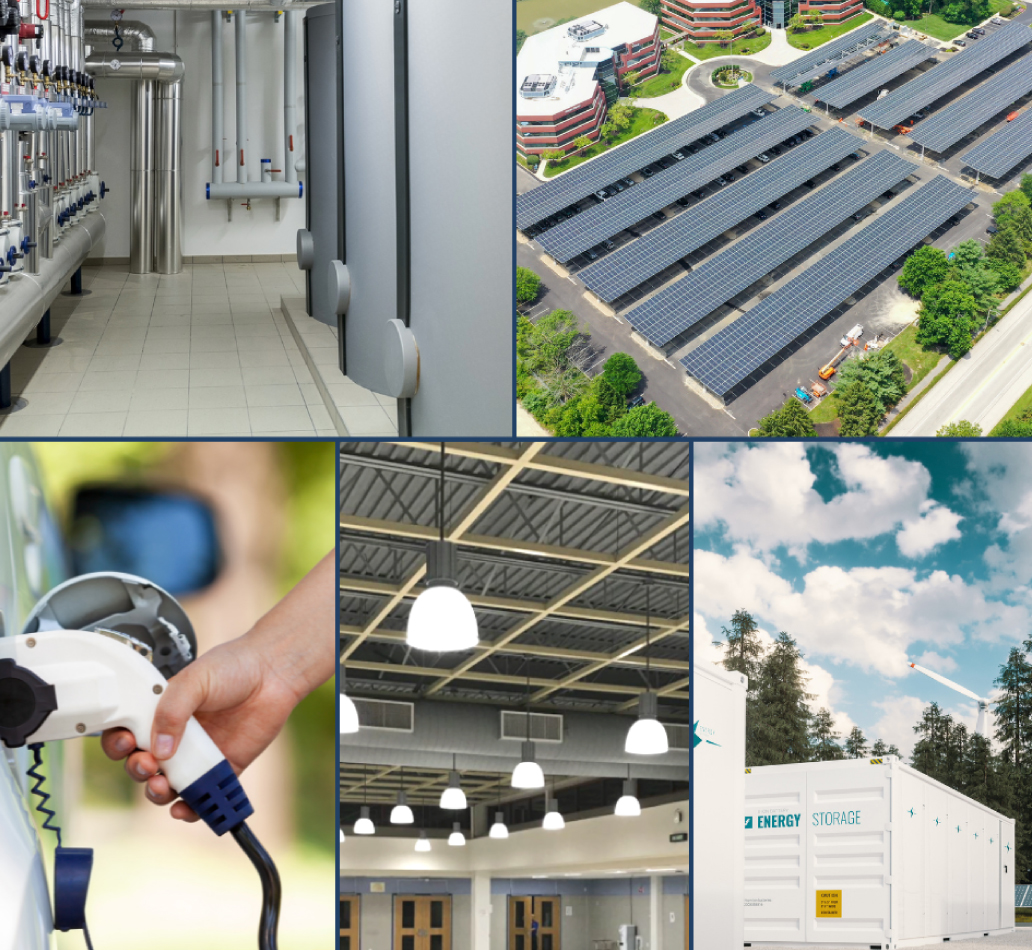 He stressed that "doing a thing" doesn't necessarily mean back-breaking expenditures. "With hotels, we always start with lighting," he said. "And just then you're starting to understand the bill, your energy use, and where the low-hanging fruit is… There are pretty creative ways of doing this. The fundamental numbers either work or they don't."
What would be Brightcore's Stanley Cup, its own marker of excellent performance? Richter is humble about his aspirations: for now, he wants to get better at working with utilities. Looking down the road, he knows the day might eventually come when Brightcore has to start thinking about new technologies entirely. But that's a long, long road.
"Until we run out of buildings that need to be retrofitted – I mean, that would be the Stanley Cup right there – then we'll start worrying about the next technology," he concluded. "But we've got too much stuff on the shelf right now that's not being deployed."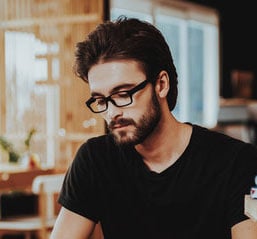 Posted by
Steve Manning is a journalist based in Idaho. When he's not writing, he can usually be found at the theater or taking his dog on a hike. If he could only go to one restaurant for the rest of his life, it would be Al's Place in San Francisco.
Join us at HotelSpaces!
A One of a Kind Retreat for Hotel Development, Design & Construction Leaders.
Oct 27-29,2024 | Palm Springs, CA
Learn More