The impact of globalization, technology and the rise of the sharing economy has shaped a new breed of traveler: the Millennial. With wants and needs entirely different from previous generations, Millennials are driving a transformation of the very nature of travel that hotels can't afford to ignore.
There's no denying the state of the hospitality industry is in a time of flux as hotels adapt everything from design, service and their brand experience itself to engage this new segment of guests.
This was the topic of conversation at a recent HotelSpaces, where leaders in hotel design and development discussed the issues most pressing to the rapidly evolving hospitality industry– and how to find the balance between staying on top of the trends without making a commitment to a level of investment that, frankly, would make any company nervous at the moment.
A Run-Down of the Current State
Before diving into this new segment changing hospitality, the group first shared their views on the current state of the industry.
Moderating the conversation was David Black, Managing Director of Project and Development Services for JLL, who began with a quick overview.
He acknowledged the current volatility in the market- big mergers and acquisitions, private equity down, and splashy deals from first-time hotel buyers. There has also been a 25 percent increase in new upscale brands (though not luxury) designed to appeal to Millennials.
Jason Cruce, Vice President of Design and Construction for Dakota Development/SBE, said SBE has seen a definitive cooling of the market in cities like New York and Los Angeles where the upscale and luxury markets are saturated. However, he notes a huge upswing in upscale and luxury in secondary markets like Atlanta and Seattle, where there is pent-up demand.
However, he said, SBE has currently put things "on hold."
"We've said if we're going to put a brand out there and redevelop these properties; these brands need to have a meaning and a tribe," he said. ''If we're going to do this, it needs to be done well and done right.''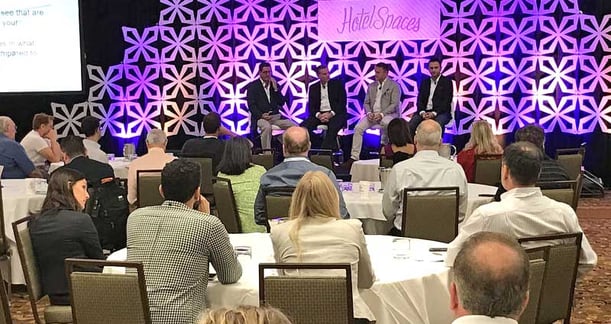 He explained that the company is pulling back to its core properties – SLS, Mondrian, and Delano – while also noting that the only difference between the Mondrian and the Delano is that the Delano is on the beach.
"That doesn't mean anything to the consumer," he said.
"The brand has to mean something, otherwise it's worthless."
Despite the proliferation of new brands coming online, Cruce explained that SBE is considering holding off on launching one they've been planning in order to fine-tune and differentiate their existing concepts.
Randy Gaines, Vice President of Operations & New Project Development for Hilton Worldwide, acknowledged that there has been a "slowing in the cycle" of capital expenditure.
"A lot of us are going through changes in our company structure," he stated. "Everyone is kind of holding back and only making investments short term for maintenance."
Ripple Effect of the "Marriott-Starwood Deal"
The historic "deal," referred to repeatedly throughout this conversation– in which Marriott International acquired Starwood Hotels & Resorts Worldwide last September, – is going to be the litmus test by which all other hotel companies plan out their own mergers and new brand launches.
"Owners are very protective of their particular brand and what they're building, and if we saturate the market with another brand and another brand, a lot of owners are very concerned about saturation," said Gaines. "We all looked at the Starwood deal; it's a brilliant move but complicated. Those hotels are [all within a block of each other]. We're going to learn a lot from how Marriott handles that."
At the time of this conversation, Hilton was planning some major moves, splitting off into three independent publically-traded companies: Hilton, Park Hotels & Resorts, and Hilton Grand Vacations. As of January 1, 2017, Hilton is now a very different company, and much lighter on real estate.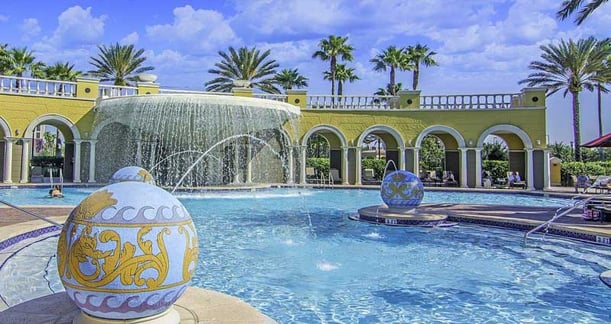 "Mergers have helped us go asset light and grow our management portfolio," Gaines said. He explains that mergers and acquisitions have allowed Hilton to reconnect and reboot with owners who aren't happy about the mergers. Hilton's focus now is to "get our house in order" to become "the best premiere management company in North America."
Meet the Millennials
With so much flux in the hotel industry, parent companies are looking at ways to differentiate their many brands and also appeal to the customer base rapidly dominating the market: Millennials.
Christian Urbat, Senior Vice President of Design & Construction for MGM Resorts International, talked about MGM shifting its focus away from being so gaming-centric, moving into the non-gaming space and looking at big cities such as New York, Los Angeles, and Miami to acquire properties that are not part of their typical chain-oriented development pipeline.
"As a Vegas gaming operator, when we renovate our assets on the Strip it is a huge challenge as there's so much going on here and the market is shifting," he said.
"Millennials look at things differently. It has affected our strategy and how we attack those properties."
A planned $450 million overhaul of the Monte Carlo called Park MGM is such a drastic departure of what MGM's standard M.O. for capital expenditure was previously that they never would have done it even five years ago.
"Gaming is changing; in the future, it won't be what carries hotels anymore. We're looking more into what complements gaming," Urbat stated. "Looking outside of gaming, the Mandalay Convention Center is our bread and butter. [When we're] looking at markets like Los Angeles and Orlando, [we're asking] what makes our meeting and convention space in Vegas special? It's really the package here– people go out, they like to hit the clubs and restaurants. There's great entertainment and that's what makes it so attractive."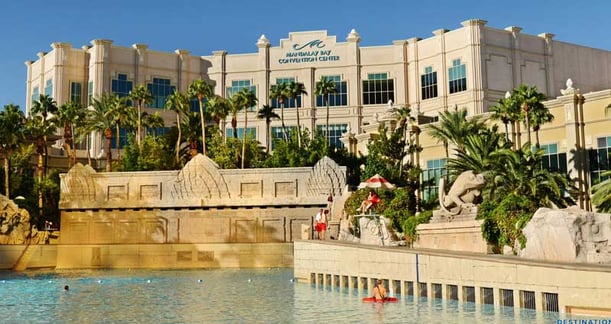 He pointed out that when people travel now, the first thing they research is, essentially, "What's good?" Travelers now want to know the coolest spots to hang out, the best restaurants, the most unique or enticing things to see, and they want it all to be true to the location.
"Millennials want to stay in facilities and hotels that are local, where something is happening," Urbat stated. "There is a social environment that's a big key with Millennials."
Despite all the changes at Hilton, the company recently introduced a new affordable concept called Tru that is designed to appeal to the Millennial traveler with common social areas and smaller, European-style rooms.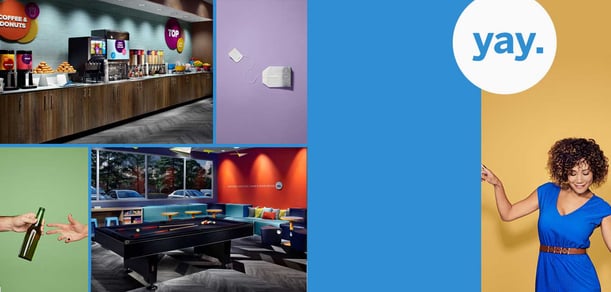 "When we create these new brands we're adapting to what the customers' needs are," said Gaines. "There is definitely a changing of the tides and a changing of the guard. All [of the] different concepts should be about the experience."
One area in which SBE has excelled is in creating and delivering an experience.
"Hotels generally have [food and beverage] brands that are collateral to the deal. We bring our own portfolio, so the rooms become a component of the overall experience."
SBE is known as much for its Philippe Starck-designed properties as for its top-ranked restaurants and excellent nightlife. When customers choose to stay at an SBE property, they are not just choosing the rooms, but the full property and all of its social and entertainment amenities.
"The company is built off synergy," said Cruce. "How do we make all these little pieces all work together in the markets we're operating in? Every initiative we launch tries to collapse that world, to make it smaller and more profitable and more targeted."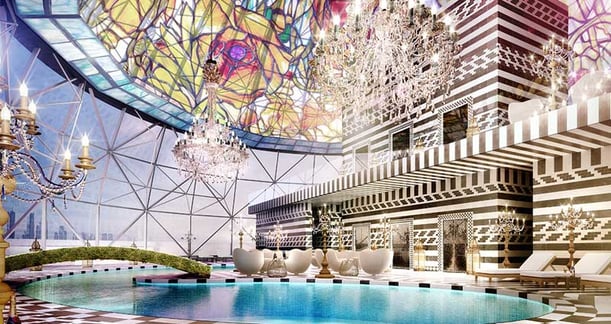 Cruce had the most incisive insight into the emerging Millennial market, and the takeaway is one that each of the speakers touched on with regards to changing customer tastes and the growing importance of a targeted social and localized experience.
"For Millennial travelers, they're looking for those same points of consistency to a certain extent– they want a great shower and a great TV and a comfortable bed, but they're also looking for an experience that is cognizant of the location of the hotel," Cruce noted.
"They don't want to show up in Marrakesh and feel like they're in New York.
The definitive point of the Millennial traveler is:

they want an experience,
that experience has to be on brand,
it has to be cognizant of the location they're in,
it has to allow them to engage in that experience on social media."
Despite all the changes and volatility in the hotel industry, everyone remains widely optimistic, whether they are planning massive overhauls, launching entirely new brands, or taking a step back to retool.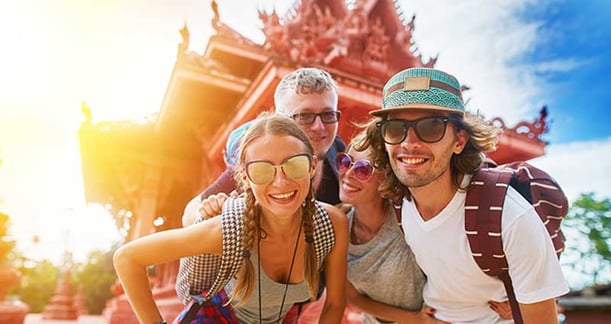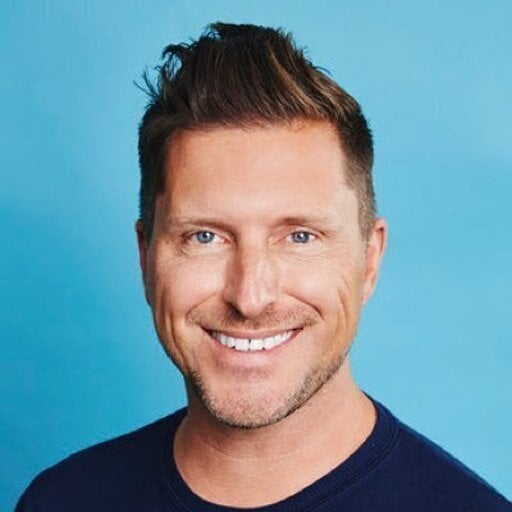 Posted by
Michael P. Owens is Co-Founder + Managing Partner of influence group, a leading producer of invite-only B2B events.
Join us at HotelSpaces!
A One of a Kind Retreat for Hotel Development, Design & Construction Leaders.
Oct 27-29,2024 | Palm Springs, CA
Learn More