When it comes to speculation on the hotel guest room of the future, predictions often feel more steeped in science fiction than reality.
Intuitive doors and curtains that open automatically, fancy virtual reality gadgets by the bedside, robotic butlers and voice-activated shower settings — the list is extensive. Heralded by many a design magazine, these concepts craft an overwhelming image of what luxury hotels will look like one day.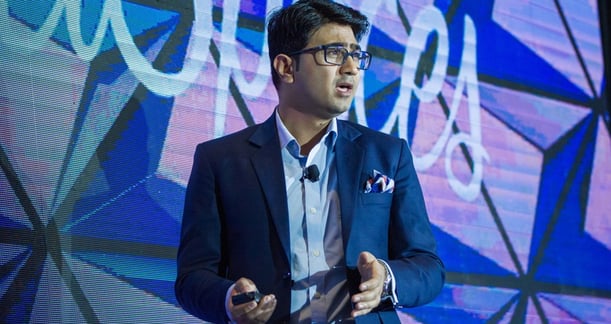 Though if you ask Himank Goswami, Emaar Hospitality Group's Senior Manager of Global Design and Technical Services, this exploration of high-tech hypotheticals is way off the mark.
"Technology will not be the focus of the hotel room of the future. In the times to come, we'll be surrounded by technology everywhere we go. There'll be nothing special about experiencing technology in a hotel room," he said.
"It's absurd how much we are trying to convert a hotel's guest room into a scientific lab."
Taking the stage at HotelSpaces, the industry up-and-comer instead provided a sneak peak into a future just as exhilarating, without all the gadgetry.
"Luxury hospitality is a people's industry and it will always remain one," Goswami said. "There's more pleasure in getting a tea or coffee served by a fellow human being rather than an emotionless robot."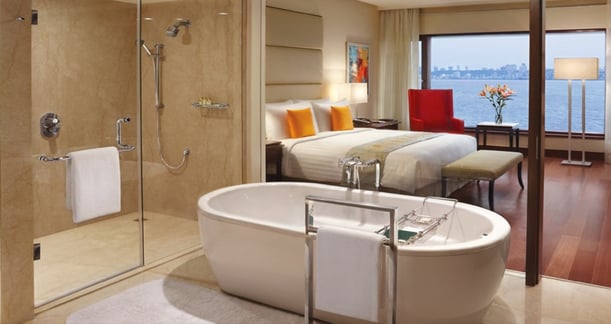 Back to the (Basic) Future
His outlook isn't all that difficult to imagine. One company is already offering a Digital Detox experience, where guests "disconnect to reconnect" during their stay.
Such concepts possibly signify a shift away from hotel rooms hampered by complicated and unnecessary technology.
"Eventually, it will all come down to the basics," Goswami said. "Things like a comfortable bed, an ergonomic walk-in closet, a well-placed bathtub, a powerful shower. These are all the things which will take center stage."
Three Powerful Words
But Goswami believes useful innovations such as these won't come until designers focus their work around one simple, yet essential concept, which he summed up in just three words.
"ATTENTION TO DETAIL – these three words have the power to transform an ordinary product into extraordinary.
A phrase he covets beyond all else, Goswami attributed the ethos to hotel magnate, Prithviraj Raj Singh Oberoi, whom he worked with at The Oberoi Group for more than a decade. With conviction, he championed the ideal as a solution to the challenges that lie ahead.
"Paying attention to detail can ensure a product that is flawless which guests will love and appreciate," Goswami said.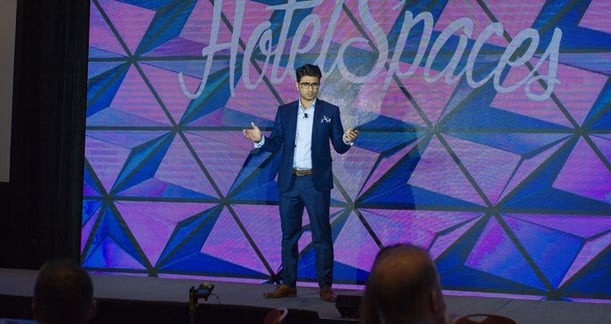 Bad Design is Everywhere
However, Goswami thinks many development teams have been missing the mark. Avoiding attention to detail in their work has allowed bad design to flourish, especially where it matters most.
"Unfortunately, while often knowing the hotel's guest room is most important, many chains don't get it right," he said. "Despite making mock up after mock up, many key details are often overlooked."
Drawing upon his own experience during stays at properties across the globe, Goswami's personal design hall of shame was comprehensive. Among them was a luxurious bathtub he'd encountered which lacked easy access to amenities, as well as a bath mat and grab bar. The omissions made the fixture equally unsafe, as it was annoying.
"A design must work first before it looks good.
"We always tend to forget that fundamental rule of design," he said.
Among other offences, noisy rooms, uncomfortable furniture and unusable technology featured heavily. He also condemned inadequate power outlets and minimal surface space for guests to place belongings as some of the simplest errors that flare frustrations.
Underestimating the Threat Ahead
It's not just in the guest room where Goswami suggested hoteliers need to pay greater attention. He urged brands to apply the same level of scrutiny to key developments currently unfolding within the industry at large.
While many in the hotel community continue to play down the effect Airbnb is having, Goswami warned the disruptor deserves serious consideration.
"Airbnb is one of the biggest threats to hospitality industry today. It has already started to disrupt luxury hospitality as well.
"Airbnb is valued at $31 billion today, which is much more than Accor and Hyatt put together. Accor and Hyatt are more than 50-60 years old, whereas Airbnb was born nine years ago," he said.
The reason behind Airbnb's success is due largely to the excitement and unpredictability a guest can expect from property to property.
"On the contrary, hotel rooms are very predictable. Most of us can draw a hotel's plan even before entering the room," he quipped.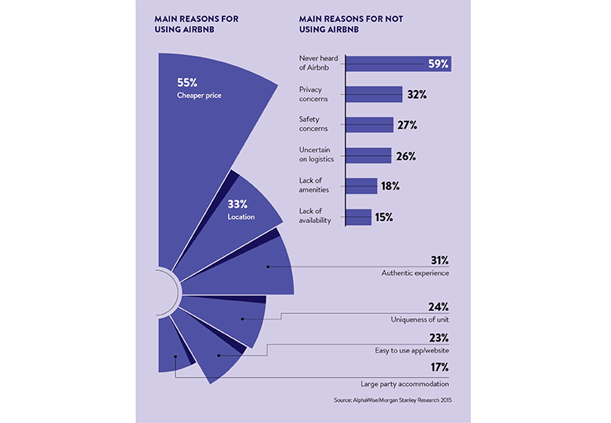 Harnessing the Experience
In order to overcome the real threat Airbnb poses, Goswami said luxury hotel brands in particular need a complete rethink of what they have to offer.
"The definition of luxury has changed in the past 50 years. And it will continue to evolve in the decades to follow," he said.
Referring to recent research, he stressed the importance of understanding exactly why potential customers are opting for the Airbnb treatment. According to a Morgan Stanley study, 33% of Airbnb guests choose the provider in pursuit of an "authentic experience," without the hotel feel.
"Experiencing luxury is no longer a craze.
"What matters to our guests is what kind of experience they can get in a hotel room," Goswami said.
In order to evolve, design teams must learn how to transform the idea of the room into more than just a place for guests to rest their head.
The Good News
Optimistically, some chains are beginning to experiment on the experiential front, ultimately expanding the industry's potential.
"We are already witnessing an era where architecture and interiors are making a transition from being static to dynamic," Goswami said. "For example, the room could be a place to play, to relax. The living room of your suite might have an integrated meeting space in it with state-of-the-art equipment to cater to the needs of CEOs and managing directors."
In particular, he highlighted Hilton's latest concept, Five Feet to Fitness. The new addition offers a host of workout equipment alongside an interactive Fitness Kiosk, allowing guests to work out without needing to leave their room.
Goswami hopes further developments like this will set a precedent in hotel design for years to come.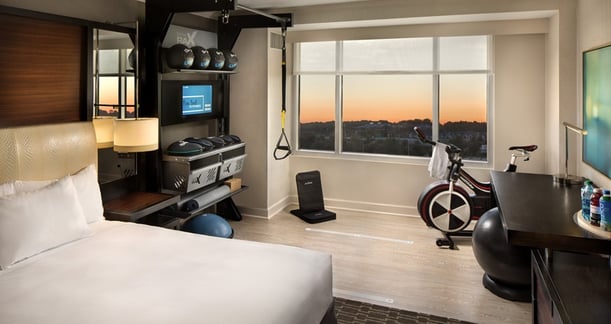 "Hotels need to keep innovating to stay relevant and create a paradigm shift in the way a guest room is perceived today to how the guest room will be perceived tomorrow," he said.
Three Principles to Improved Design
Though achieving such exciting industry-wide transformation will require calculated implementation of Goswami's core design philosophy. In obtaining a greater eye for detail, Goswami offered up three guiding principles.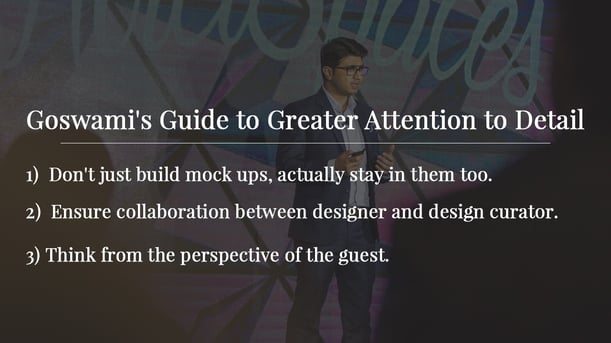 The first, involves having both planning and operations representatives actually spend a night in a mock up room before it's rolled out. Secondly, he prescribes strong collaborations between designers and executive teams.
"We may be VPs, SVPs, managers, but we are also essentially design curators. Our job is to know what it takes to convert a good room product into a great room product that actually works," he said.
Lastly, Goswami hopes some time spent between the sheets as a guest will inspire more of an empathetic approach, perhaps the most important step of all.
"For god's sake, let us stop designing for ourselves and our clients and let us start designing for our guests."
At first glance, such simple steps may not seem like a revolutionary road to the reimagined guest room. But Goswami believes with thorough and earnest application, his philosophy will lead to an exciting future, still well within reach.
"It is the single biggest factor that distinguishes a truly luxury product from the rest," he said. "No effort too is big and no detail too small."
---
For Himank Goswami's full presentation, watch the video below. Enjoy!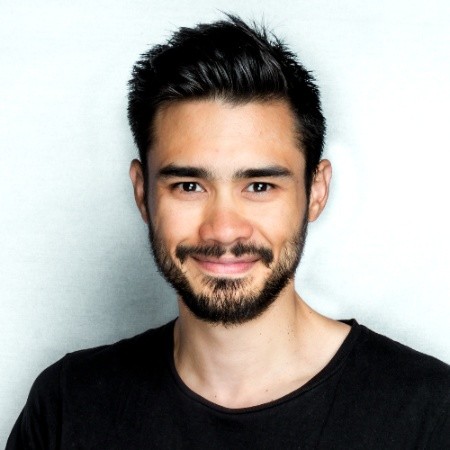 Posted by
Content + event producer with an innate, insatiable curiosity. Fixated on retail, restaurant, and hospitality design.
Join us at HotelSpaces!
A One of a Kind Retreat for Hotel Development, Design & Construction Leaders.
Oct 27-29,2024 | Palm Springs, CA
Learn More