From the rise of modular design and adaptive reuse to the lack of quality design and construction teams, hospitality leaders see both exciting developments and emerging challenges in a hot market that might cool off by 2020.
At HotelSpaces '18, Patrick Kruger, SVP at Michael Graves Architecture & Design, moderated a lively discussion which featured David Breeding, VP of Design & Architecture at IHG; Nick Muir, Managing Director of Project Management at citizenM hotels; Greg O'Stean, Chief Development Officer at Interstate Hotels & Resorts, and Michael Tall, President and COO at Charlestowne Hotels.
With backgrounds in development, operations, project management and design, each brought a unique perspective to the discussion. UK-based IHG has over 5,000 hotels in 100 countries. Known for its innovative design and use of modular construction methods, Netherlands-based citizenM has about a dozen properties worldwide. Virginia-based Intercontinental manages about 430 hotels, resorts and conference centers worldwide, while Charlestowne—based in Charleston, SC—focuses on boutique properties and adaptive reuse, predominantly in the U.S.
State of the Industry
Addressing the long-term boom market, a few predicted it might be coming to an end soon. "We are in the extra innings…of course I've said that every year for the last 5 years. I see us leveling off in 2020," O'Stean said. "The market's still very strong, but every project gets stretched out because of our inability to access labor."
Breeding added, "We're seeing a very solid market over the next couple of years, but we'll see corrections going into the 2020 election year."
Skilled, affordable and available design and construction teams are at a premium, the group agreed. "It's hard to find design talent and contractors," said Breeding. "A lot of the contractors we use are the same ones building multi-family and they're super hard to find."
Tall put the labor situation in context. "The larger issue around everything is labor. At the bottom of the recession in 2007, there were 300,000 jobs available in the hospitality industry and now there are 800,000. That is a huge delta that at some point is going to go sideways," he said.
The recession hit the hospitality hard and in some ways it's still recovering. "From the A&E side, you have a lot of individuals who left the market during the recession. So that leaves you with a lot of people who have less than seven years of experience and another group with more than 20 years of experience, but not much in between," said Muir.
Tight Timeframes
Despite their diverse backgrounds, these leaders agreed that shortening the development process from concept development to "heads on pillows" is a priority in all segments of the industry.
"From the design and construction standpoint, the way we're trying to get around it is by developing long-term strategies with design firms so we can keep the teams consistent for the development of our products. We get to know each other from a personal standpoint and gradually the production timeline gets shorter and shorter," said Muir.
"For us, speed to market is critical."
With speed at a premium and only a small set of top-drawer design teams to work with, IHG's Breeding is seeing burnout among the best people as they push to get new developments to market so quickly.
"Design is no longer a linear process, it's a horse race," he said. "We've had design teams working 14-16 hour days to complete projects in nine months. That's just not sustainable." He cites their new midscale avid™ hotels brand as a prime example of accelerating the development process.
Muir also emphasized the importance of shaking up the construction industry, which "hasn't changed much in 50 years. We have to overcome (this stagnation) to get things down quicker." Outside of Boston, a staunch union town, he sees unions in New York and other cities growing more flexible and willing to make a few more concessions for the overall good of a project.
For example, unions have seen the advantages of "double shifts," with one crew working from 5:00 AM to Noon and another from Noon to 6:00. "There's a huge social benefit for workers who get to spend more time with their families and it can shorten construction schedules by 20%."
The Prefab Wave
In some urban markets, at least, unions and contractors are beginning to see the advantages of modular design.
Muir agreed that prefab shrinks timelines, especially if the parties involved understand the process. "From a modular standpoint, you do save time and money if it's done right," he said, sharing a time-lapse video of a citizenM project near the Tower of London, which took only weeks to complete.
The price per modular unit for most overseas construction is substantial. However, tariffs often wipe out those savings, Muir said. "You can get a very good quality modular unit at a very low price in China. However, as soon as you add up the tariffs, it throws a spanner in the works."
The Benefits of Virtual Reality
Virtual reality-based design tools not only facilitate the design process but make it easier for non-visual executives to better understand the projects they're developing. Seeing designs in 3D (even 7D in some cases), they're willing to approve developments faster and thus accelerate the timeline, the panel emphasized.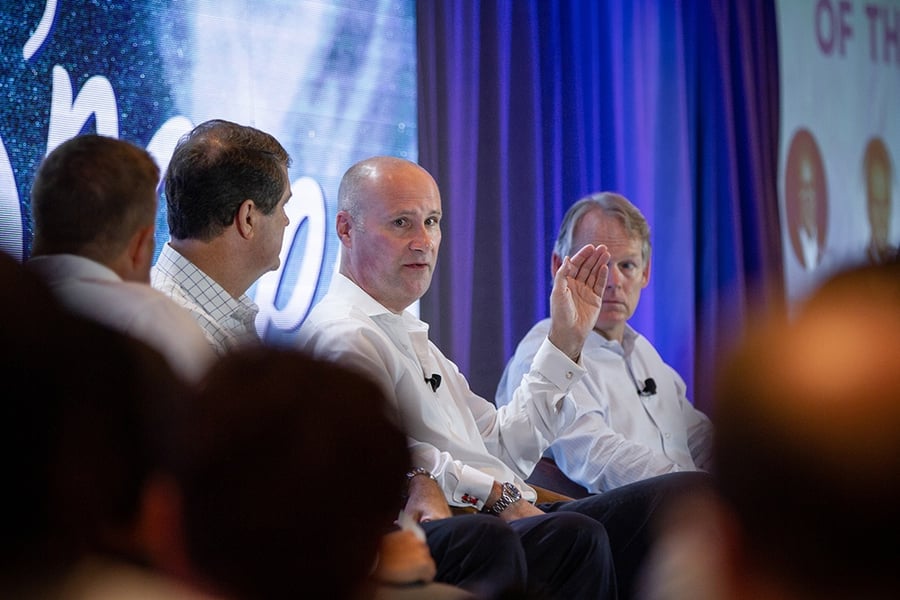 "Unfortunately, a lot of older designers and design firms are still using (2D) AutoCAD," Muir said, adding that he prefers BIM, which allows everyone involved to see a complete design and construction process in "3D through 7D modeling." BIM also allows teams to select products and place orders and "eliminates a lot of time lost through email," he said.
Breeding agreed. "Some of the things we're starting to do and other brands are starting to do is to rely much more on virtual reality. Design professionals can visualize projects three-dimensionally, but others often can't," he said. "With VR tools and photo-realistic renderings, it's easier for everyone involved to understand what's happening on a project.'
O'Stean pointed out another important aspect of shortening timelines—developing stronger relationships and lines of communications with vendors.
"Keeping vendors abreast of changes in the field only helps the process. If a project is ahead of schedule, they should know. So we aren't finishing a project and then waiting three to four weeks for a vendor to deliver a product.".
Adaptive Reuse—A Savvy Approach
Over the past few years, Charlestowne Hotels has become known for a collection of innovative adaptive reuse projects, including The Collector Luxury Inn & Gardens in St. Augustine, FL, Atlanta's Hotel Clermont, Nashville's Fairlane Hotel and Charleston's Spectator Hotel, Travel & Leisure magazine's #2 hotel in the U.S. They've opened six adaptive reuse properties in the last 18 months.
While adaptive reuse projects often face conflicts with local historical preservation societies, Tall sees many advantages to this development approach, both financially and creatively.
The major challenge in their niche is "You're taking over buildings that weren't designed to be hotels. From a design standpoint, that's an opportunity as well as a challenge.
He said the advantages of this approach include:
Usually, timeframes are quicker than with "a ground-up development"

From an investment standpoint, cash flow is generated faster

There is usually a high level of community support, especially in "secondary cities" that understand sexy adaptive reuse hotels can attract press coverage, tourists and local traffic to revitalized downtown areas, and
Beneficial Tax credits.
An exciting aspect of adaptive reuse is preserving original features and often finding new uses for them, like The Foundry in Asheville, where an enormous elevator was repurposed as a wine cellar. At The Bristol Hotel, a non-functioning crank elevator now serves as a "great selfie opportunity."
Training the Next Generation
Looking ahead, there was agreement that the hospitality industry would benefit from more long-term vocational training for the next generation of workers.
"We have an obligation to train the younger generation and I think there's a huge benefit to sending young folks down to the construction sites to learn how contractors work, how they communicate with their staff and actually build stuff," Muir said.
"That knowledge is golden."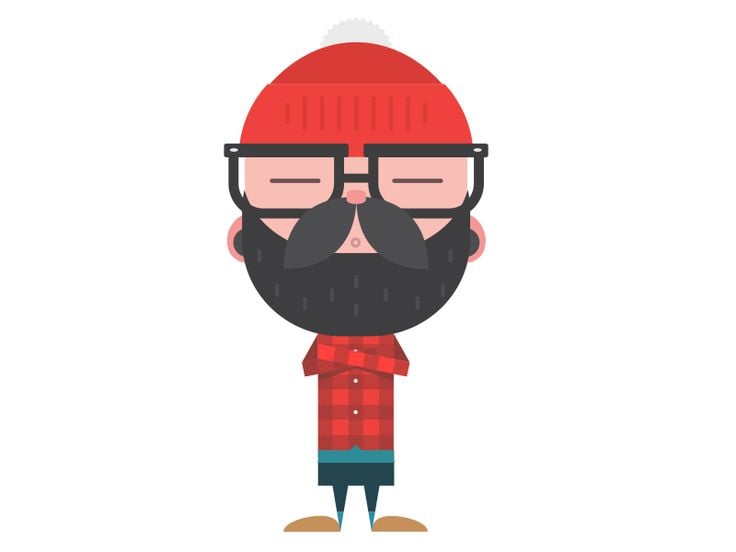 Posted by
Andy Smith is a veteran journalist and copywriter. Andy writes about hospitality, retail, senior living and higher education topics for influence group.
Join us at HotelSpaces!
A One of a Kind Retreat for Hotel Development, Design & Construction Leaders.
Oct 8-10,2023 | Frisco, TX
Learn More