With so much attention focused on understanding the mindset of Millennials and Generation Z, are hotel brands and owners overlooking growing travel markets that fall outside these age groups? Trendspotter and generational expert Kim Lear thinks they might be.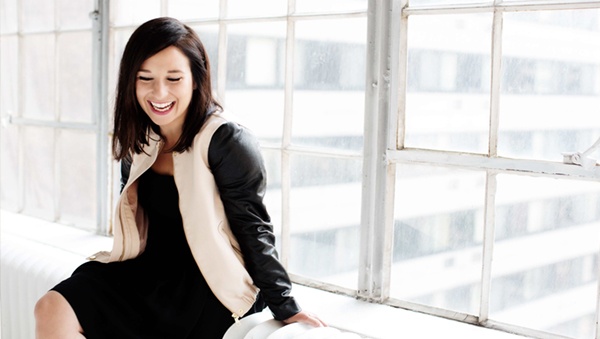 We caught up with Kim to gain insights into ways in which her research into generations could be useful to hospitality leaders. She shares her thoughts on the growth of wellness-based travel, a surge in travel by older singles, ways the hotel industry must evolve to cope with the impact of Airbnb and other trends.
Though much of her research differentiates between U.S. consumers in different age groups – from The Greatest Generation and older Baby Boomers down to Gen Z, many of the patterns Lear sees actually transcend these categorizations, from extended families vacationing together to the decline of over-indulgence during travel.
Travel Fit
While different trends prevail in business and leisure travel, a greater emphasis on 'wellness' overlaps both categories
This buzzword has become overused within the travel industry, but Lear sees it as a term that reflects a growing, long-term trend. Whether traveling for business or pleasure, people don't want to return home five-to-ten pounds heavier with higher cholesterol. Business travelers want to maintain their fitness regimes, while many vacationers want to use their time away to recharge and even tone up.
"For a lot of people, their day-to-day lives have gotten stressful. When they go on a trip, they want to feel healthy and rejuvenated."
"The old travel was more 'gluttonous.' I remember my grandma saying 'Calories don't count on vacation!' But things are different now," says Lear
Now, busy professionals often view travel as less of an escape from the mundane and as more of an 'unplugging.' This is impacting every generation, from Boomers down to Generation Z."
A great example of a hotel that's fully addressing this need is Toronto's Shangri-La. With a gym featuring everything from free weights to TechnoGym machines, and a lap pool with cascading water features, fitness and wellness are much more than afterthoughts.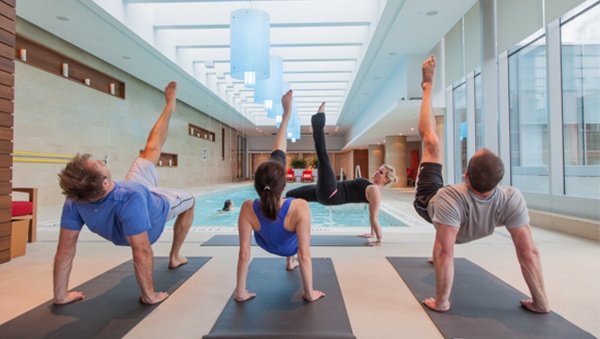 "Its program is amazing. You can wake up in the morning and take a yoga class and you'll see 14-to-70 year olds there," she says.
Prioritizing Privacy
Another trend Lear sees is multiple generations of families traveling together for fun. In the coming years, hotels will begin offering more features to attract this market and compete with the shared space available when renting a home through Airbnb.
"Hotels need to look at designing for families. As multigenerational travel is becoming more common, having communal space in suites will be more important for hotels. Right now, families planning vacations are choosing Airbnb for private communal space (like living rooms and open kitchens)," Lear says.
She predicts hotels will begin developing variations on the private suites offered by the Enchantment Resort in Sedona.
"If you book one of their suite rooms, you have a private pool, patio and communal space. It's perfect for families or if you're traveling with friends," she says. "Over the next five to 10 years I believe hotels and resorts will definitely be offering more private suites. This reflects the growth of multi-generational travel."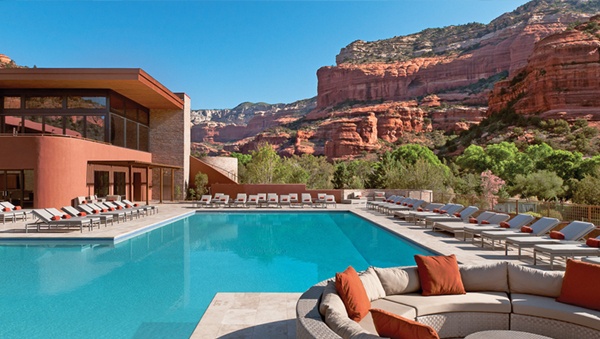 Some luxury hotels have begun targeting families, including the St. Regis in San Francisco, which Lear believes is doing a good job of marketing to couples with young children, as well as parents and their grown children vacationing together.
"It offers old-school luxury with innovation and exciting experiences," Lear says. "The concierge can get you into the hottest restaurants."
On its website, the St. Regis touts its "Child-sized robes and slippers…curated family experiences… as well as a special selection of dining options, activities and childcare services."
Marketing to 50+
So much emphasis is placed on developing products for Millennials that the industry may have overlooked a demographic dying to invest disposable income on new experiences—singles over 50, especially women. This trend is reflected in a surge of spending on education-based travel among women 50 or older.
"The hospitality industry may be falling into a trap by assuming this 50+ generation only wants what they're comfortable with. In fact, they're ripe for something different," she says.
"As a trend in the travel industry overall, there are companies that are really going after the 50+ single demographic," Lear says. "When you talk about things like trendy bars or being within walking distance of the hottest restaurants, our whole culture thinks this is about young people, but this is also a time of transformation for older people."
"They're asking questions about who they are and what they want to do," she says. "This group is so ripe for travel and a lot of hospitality brands should be tapping into that too."
Reflecting this emphasis on travelers seeking unique experiences, Lear believes boutique hotels will continue to thrive, as will a growing trend of developing hotels around popular destination restaurants. As an example, she sites The Hotel Alma Minneapolis, a boutique property built in 2016 around Alex Roberts' acclaimed restaurant.
"I see small boutique hotels built around restaurants that are also a destination for locals. People are craving local flavor. They want to actually experience where they're going."
More Gadgets? So What!
A final note, many hotel brands are jockeying to show their tech cred by featuring countless gadgets and so-called innovations. Lear believes that while boomers and older Gen Xers may be impressed, tech-saturated younger travelers (Millennials and Gen Z) are wary of gimmicky options that don't make their lives easier.
"Having tech that is not really helpful is not impressive. If it doesn't make their stay more enyoyable, younger travelers don't care."
---
Join us in Austin for HotelSpaces '19 to learn about the latest trends in hotel development, design and construction.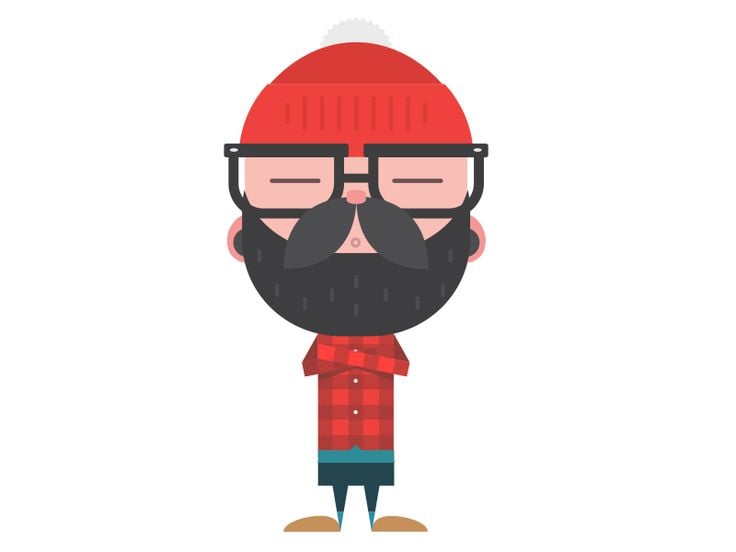 Posted by
Andy Smith is a veteran journalist and copywriter. Andy writes about hospitality, retail, senior living and higher education topics for influence group.
Join us at HotelSpaces!
A One of a Kind Retreat for Hotel Development, Design & Construction Leaders.
Oct 8-10,2023 | Frisco, TX
Learn More