At no other point in history has the consumer been flooded with so much choice. With each week that goes by, catching the customer's attention in an increasingly distracting marketplace becomes more and more difficult to achieve.
Against this backdrop, the sharing economy continues to flourish. This year alone, Airbnb is tipped to accumulate more than 100 million stays, representing a 25 percent increase from 2016's figures.
It may be easy to attribute this surge to the actions of a fickle, maturing millennial base. However, Airbnb is also gaining ground among business travelers, possibly indicating a wider shift away from traditional lodging options.
Rather than see this as a threat, it's an opportunity for hospitality to adapt to the winds of change. Mitch Garrett, VP of Acquisition and Development at Trump Hotels, believes many are rising to meet the challenge.
"Overall, the bar has risen significantly when it comes to the level of design across every brand. Even in the mid-scale space, we're seeing some really cool boutique-type products," he said.
"Just having a superior asset doesn't do it anymore and won't keep the customers coming back."
Exactly how hospitality design needs to mirror a changing consumer mentality was under the microscope during a moderated discussion at HotelSpaces.
In an age of convenience and comfortability, Hyatt's VP of Design, Mari Balestrazzi, said chains need to find familiarity with their customers' lives in order to succeed.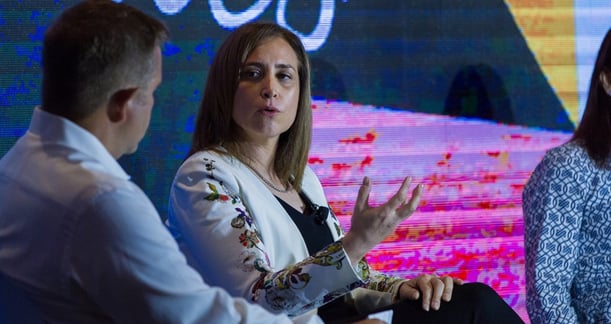 "In the past, hotels were really aspirational. They were built as the symbols of what you would aspire to in your own home. Now, it's going the other way. People are living a certain way in their own homes and when they go to a hotel they don't want to be forced into some antiquated way of living," she said.
Home Comforts
Most notably, this departure from the hotel of the past can be seen in the guest room. With every new location and remodel, hotels are finding subtle, yet effective ways of creating a home away from home.
"The influence of residential design is coming into hotels and has been over the past several years," Balestrazzi said. "Hotels are really starting to blend those nuances together to create something that represents the guest and their lifestyle."
For Jeanne Lynne Starling, MGM Resorts' Director of Design and Development, it's an obvious approach to take in appealing to the modern guest.
"One of the things I'm really noticing is the lightening of the clutter and the heaviness of all of the furniture that's in guest rooms in all sectors," she said.
"Who needs a dresser with eight drawers in it for their two day stay? That's just not relevant anymore."
Switch on the Simplicity
Achieving greater simplicity is something design teams need to aim for in every corner of the room. Though up until recently, doing so has proved difficult.
Lured by never-ending advancements in technology, designers previously gravitated toward fancy, yet complicated gadgets to control simple room functions. Core States Group Principal and discussion moderator, Patrick Kruger, admitted he's glad to see companies reign in the complexity.
"At the end of the day, you want to turn on the lights without having to figure out a system on an iPad."
The same can also be said of in-room entertainment. With the emergence of streaming services, hotels have since discarded confusing arrays of remotes and are instead opting for faster wifi and larger screens.
"Because so much of it is about portability and personal devices, it's really about providing the best display you can in the room. Going forward, I think that's probably going to be more of the focus," Starling said.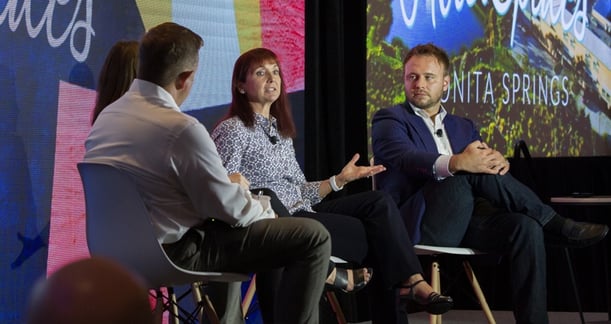 If anything, simply installing bigger screens could even help attract a new breed of customer immersed in binge-watching culture.
"In New York, you may not have a big TV. So coming to a hotel it's nice to have an upgrade from your apartment," Garrett said.
Coworking Conversions
Hotels will also need to focus their attention outside of the guest room to generate greater appeal. Most recently, hoteliers have pounced on the emerging coworking movement as a source of inspiration.
Trump Hotels' is one such company flirting with the concept of Scion, its latest luxury offering. Garrett said making use of vacant facilities can provide a welcome boost for any brand.
"Repurposing a public space such as a ballroom has additional revenue potential by activating it throughout the day. It not only increases interest from the traveler, but also the local. They can head there just like any Starbucks, have great wifi and get their work done," he said.
Starling referred to MGM's conversion of entertainment space at the chain's ARIA Resort as an early attempt to experiment with the trend.
"The theatre that was used for an Elvis show and then a Cirque (du Soleil) show is now being turned into additional meeting and conference space," she said. "It's almost like we can't build it fast enough."
Drawing From the Wellness Movement
Health and wellness is another popular trend with plenty of room for innovation. Sterile, basic gym fitouts with limited and mismatched equipment leave a lot to the imagination. It's an area Hyatt is seeking to develop further.
"Our guests are asking for an enhanced lifestyle and wellness experience," Balestrazzi said. "All these things like coworking and health are combining and reflecting the way people are living their lives.
"We are designing for the way they live their lives."
Recently purchasing two properties that specialize in wellness experiences, Hyatt is allowing autonomous operation at the new acquisitions before rolling the concept out further.
"For us, it's a moment to really learn from other industries and figure out how we can begin to weave those lessons into our more standard properties," Balestrazzi said.
Breaking Free From the Brand
Her rationale isn't at all unfamiliar at a time when soft branding continues to thrive throughout the industry. Attempting to foster happier relationships with operators and better connect with customers, chains are allowing greater freedom during conversions.
This has been a particular focus for Garrett and his team as Trump Hotels unveils its new budget-friendly American Idea concept.
"People are looking for authenticity at a certain location and you can't achieve that by trying to slap down a book of brand standards that may not make sense for that particular market," Garrett said.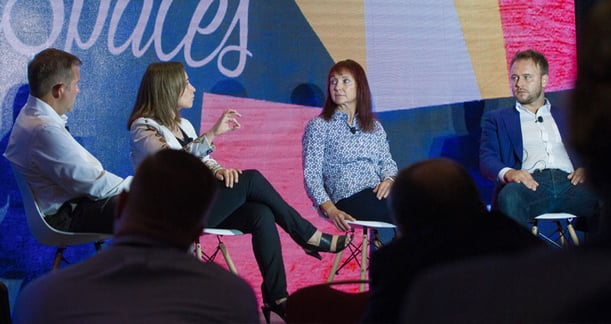 Rather than imposing a specific fixture or material during renovations, Balestrazzi said hoteliers should instead aim for a baseline of quality and service that resonates with guests.
"Brands are no longer about a specific look and feel."
"We (Hyatt) have a set of guest touch points. They're the kind of red thread that runs through the design at any one of our brands."
Moving Beyond the Role
Ultimately, design professionals have to embrace some flexibility in the way they view their role. No longer just confined to spreadsheets, construction schedules, and acquisition agreements, development teams must contribute to an all-around approach to overcome the challenges ahead.
For instance, as well as learning to sift through social media for actionable feedback from guests, panelists admitted having to play a greater role in areas like staff development to keep ahead of the curve.
"Every employee needs to be an ambassador," Garrett said.
"We want people to feel like they're arriving at their friend's house."
"That's really been our focus lately," Starling agreed. "I know that's not about design necessarily, and my world is design for the most part. But it's amazing how that all flows over into the physical property. We want guests to understand that we're not this mega-resort where they're just a face in the crowd."
Striving to build this kind of relationship, at the very least, will help the industry better connect with a customer base lured by the bright lights of a distracting digital age.
Watch the full discussion below, enjoy!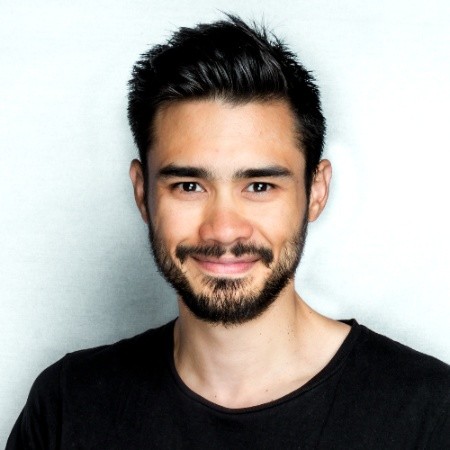 Posted by
Content + event producer with an innate, insatiable curiosity. Fixated on retail, restaurant, and hospitality design.
Join us at HotelSpaces!
A One of a Kind Retreat for Hotel Development, Design & Construction Leaders.
Oct 27-29,2024 | Palm Springs, CA
Learn More