The United States has begun to see the benefits of a trend that's been thriving in Europe for years—Micro Hotels, properties that focus on offering appealing bars, restaurants, lobbies, shared workspaces, and rooftop gardens, while shrinking the room size on the assumption that travelers want to save money and won't spend much time in their rooms anyway.
Yes, finding an affordable, comfortable room in a high-ticket neighborhood (think Midtown Manhattan) is a key contributor to the success of the micro hotel trend. However, in many competitive urban settings, price isn't the only factor—design, charm, comfort, amenities and an active social scene all contribute to brand success.
"Micro hotels put a larger focus on local experiences and programming that guests can enjoy outside the confines of their rooms," says Foiz Ahmed, President of Quadrum Global's hospitality division (the developer of Arlo Hotels), with locations in the SoHo and NoMad neighborhoods.
Manhattan provides a strong microcosm of the growing micro hotel trend, with Arlo, Pod and YOTEL brands battling for media attention and market share. Each of these brands, along with Generator, Freehand, citizenM and others, is looking to carve out its niche in this booming market. Their small rooms belie divergent design aesthetics.
Ahmed adds, "I think it's less about affordability and more about a specific type of traveler that's looking for unique, memorable experiences both inside and outside of the hotel, rather than traditional notions of comfort and luxury that may be associated with larger guest rooms."

Joseph Turano, General Manager of YOTEL New York, explains the importance of finding a unique identity. "Affordability is the obvious success-driving factor when it comes to the popularity of micro hotels, but it's also important to find a differentiator for your brand. We know there are many high-end traditional hotels offering great service at a high price tag, but there is also a demand for affordable hotels that still provide an amazing experience, and that's where we come in."
Who is the demographic? "The majority of guests at all our locations are between 25 and 45 years old and split equally between female and male," Turano says. "Our guests tend to have a few things in common: they're independent and confident explorers on a bit of a tight schedule."
Tech is also important to YOTEL's guests. "We primarily appeal to travelers who we call 'digital natives' – guests do not have to be technology experts but are comfortable using technology, and we've found that explanation spans across a wide range of demographics," he adds.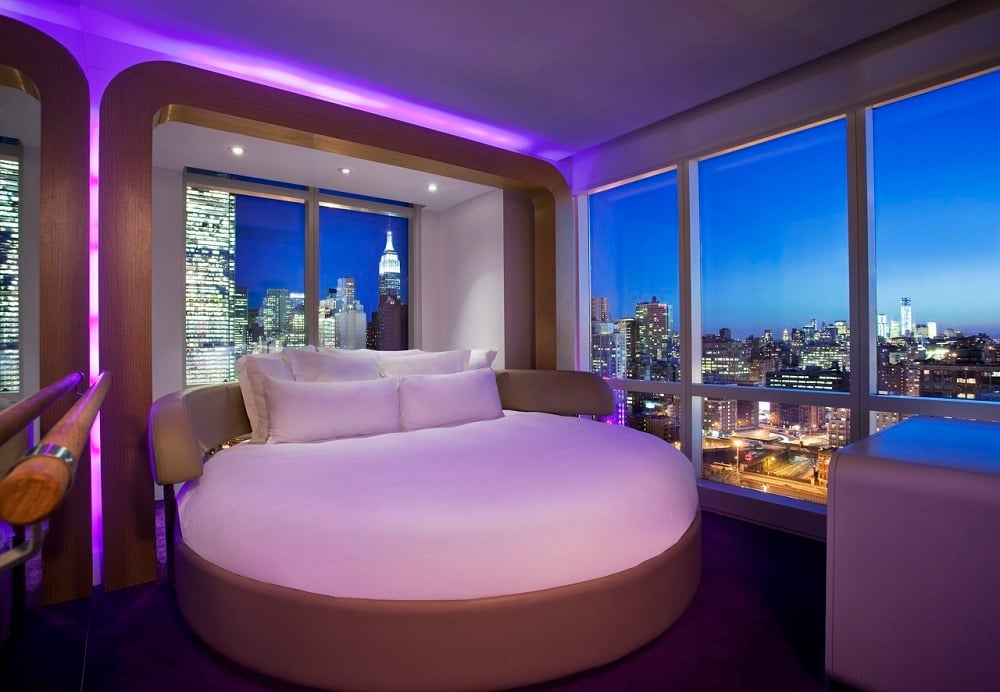 Technology and design are the key differentiators for YOTEL hotels.
"Our technology and our design are the two main ways we differentiate ourselves from other micro hotel brands," he says. "Between check-in kiosks, keyless entry, check-out via our YOTEL app, robot butlers, and even a robot that stores guests' luggage, technology truly is at the heart of everything we do."
While YOTEL focuses on tech, Arlo emphasizes programming. "We offer daily activities for our guests, ranging from rotating spirit tasting and movie nights to sustainable pop-up shops and wellness events," Ahmed says.
"While some micro hotels feel sterile and unwelcoming, Arlo excels at providing guests and locals with an approachable home base, both through our design and curated experiences."
Open Up!
Our sources agreed that micro hotels won't succeed if small rooms are matched by micro-restaurants, bars and lobbies.
"Communal spaces, whether it's a coworking club lounge space, an expansive rooftop bar, or a grab and go espresso cafe, are key pieces of the puzzle for us. Our travelers tend to be social by nature, preferring to spend more time out and about than cramped up in their hotel room," Turano says.
Design Director Vanessa Guilford is responsible for the aesthetic of New York City's four Pod Hotels, including Williamsburg (Brooklyn). There is also a Pod Hotel in Washington, D.C. Before Pod, Guilford developed the signature look of New York City's Maritime Hotel, one of the first developments in the Meatpacking district in 2003.
Guilford believes outdoor spaces are essential in urban projects. "People want to get outside and they enjoy rooftop bars, restaurants, and gardens; the opportunity to view the city from a bird's eye view," Guilford says.
Smart Design Optimizes Small Space
For all of these properties, the goal is to combine pragmatism and ingenuity to generate a sense of roominess and simple functionality in small spaces. Like the tiny house movement, the challenges presented by micro hotels are pushing architects and designers to up their game.
In many ways, Pod (which opened its first NYC property in 2007), fueled by Guilford's vision, led this charge. "We developed an attractive property with great public spaces, attractive restaurants, and rooms that were $99 a night," she recalls. 'The demographic is versatile, from school-age groups to 80-year-old grandparents; it's come one, come all."
The queen room of Pod 42 hotel in New York Manhattan.
When designing rooms, "My goal is to keep spaces as open as possible, with minimal room divisions," she says. "With Pod, to achieve a sense of openness we've connected the bathroom to the main room, separating it with transluscent glass so that the bathroom doesn't cut away from the space."
Pod guest rooms are highly functional, emphasizing simple design. "Most hotel rooms have unnecessary stuff. We've eliminated all the extra things throughout." For example, the tissue dispenser has been built into the vanity.
She adds, "We've put drawers under the bed. You don't need a dresser (in a micro hotel room). People also use their luggage as a drawer," she says. "And we've eliminated doors on the closets."
Her approach not only creates a clean, open aesthetic but saves on operation cost as well. Overall, more movable parts and hardware translates into higher probably of guest tampering, creating additional expenses to maintain and repair.
Adding Space, Trimming Unnecessary Expense
Guilford, who recently launched her own consulting firm Tocci Design, is a big fan of simple, maintenance-friendly options that often "push the envelope" in terms of materials, often saving her clients money in the process.
Many of her innovations and adaptations not only create more space and storage options, but also have saved Pod and other hospitality clients additional expense over the long-term, reducing the need for frequent renovations. Here are a few examples of Guilford's design choices that have added space/storage, made small rooms appear a little bit larger and reduced the bottom line.
Carpet tiles (Pod helped make them a hospitality trend), because individual tiles in high-traffic areas are easier and more affordable to replace. "I think we were the first to use it creatively in hospitality, now every hotel does it."
White wallpaper. It may seem counterintuitive, but white paper in certain materials can be easily cleaned with scrubbing and bleach. It also creates a sense of larger space.

Anodized aluminum shutters. "Never use draperies in high occupancy spaces. The more fabric you have in a room, the more it absorbs smell."

Affordable dimmers. "They cost as little as $25 and give guests control over the lighting aesthetic and mood."

Adding hooks and shelves wherever she sees an opportunity, including behind headboards.
Light Creates Sense of Space
Arlo's aesthetic also emphasizes open spaces, and light, lots of light. Their properties are known for their floor-to-ceiling windows in guest rooms, and use of glass in other open spaces.
"All of the public spaces were designed to be beautiful yet efficient. We have several areas featuring sliding glass doors and accordion-style pocket doors, which allow us to seamlessly alter each space's capabilities and layout," Ahmed says.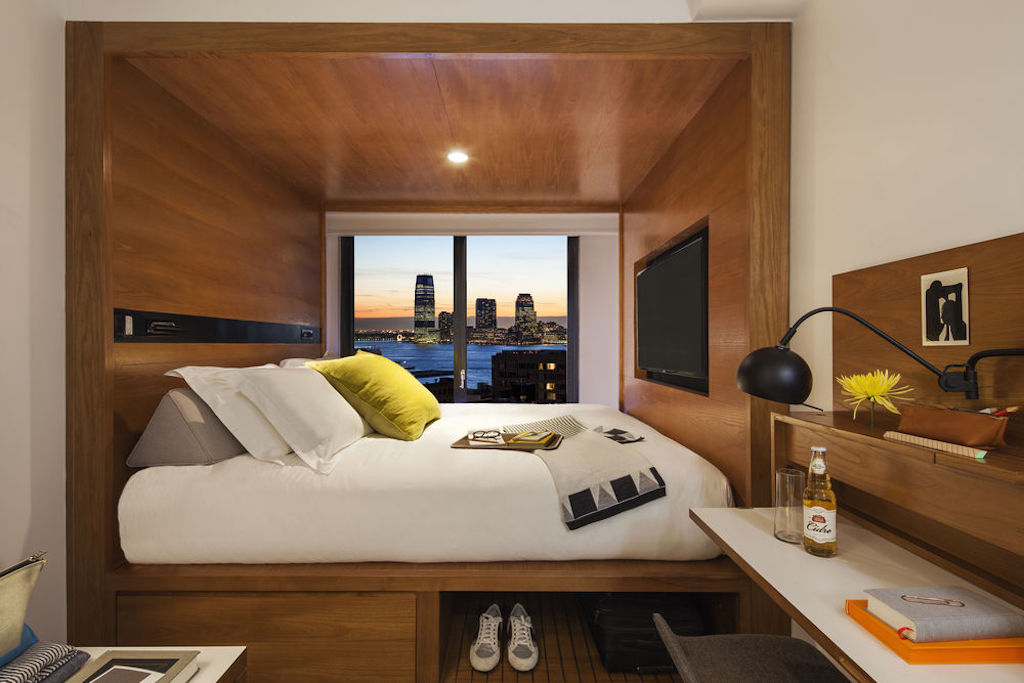 Open spaces and light are emphasized in Arlo hotels' design.
"Our guest rooms have several signature design elements meant to increase the usability of the space, including under-the-bed storage, fold-down desks and peg-board closets."
To get the most out of its space, YOTEL compensates for less sq. footage with luxury amenities like monsoon rain showers and heated towels. Unique space saves include, "Our SmartBed™ which transforms at the touch of a button from a classic bed to a sofa, creating extra space for working and relaxing," Turano says. "Our design is all about using every inch of space in a stylish, functional way."

Booming Brand Inspired by an Airline Upgrade

YOTEL founder Simon Woodroffe adapted many of its design features from luxury air travel, translating "luxury airline travel into a small cabin that has everything you need and nothing you don't," Turano says. When YOTEL launched, it focused on providing comfortable sleeper bed facilities adjacent to airports, including London's Gatwick.
---
---
"In 2007, we opened our first hotels in London's Gatwick Airport and then Heathrow Airport. In 2011, we opened YOTEL New York, our first city center hotel, with 713 cabins in just over 15,000 sq ft of space," he says. Looking ahead, YOTEL plans to have 60 properties open or in development by 2023, even developing niche properties YOTELAIR (properties adjacent to airports) and YOTELPAD (extended stay properties), in addition to YOTEL proper hotels, he says.
The Beginning of Something…Small?
Ahmed sees the growing popularity of micro hotels as part of a larger trend toward sustainability and efficiency, of not using more than we need.
"The movement to smaller living spaces is becoming a very viable option for the residential, hospitality and commercial industries. Efficient, beautifully designed hotels in markets where space is at a premium aren't necessarily going to be set in their own category, and we may see the industry drop the word 'micro' altogether," he believes.
"It's hard to say whether this model will expand into small towns and cities, but I think it's a very favorable option for any hotel developer short on space."
From industry trades to USA Today, trend analysts agree that the market for micro hotels that find the right balance of small rooms complemented by large common areas, appealing restaurants, and co-working spaces will continue to grow over the next few years.

---
Join us in Austin for HotelSpaces '19 to learn about the latest trends in hotel development, design and construction.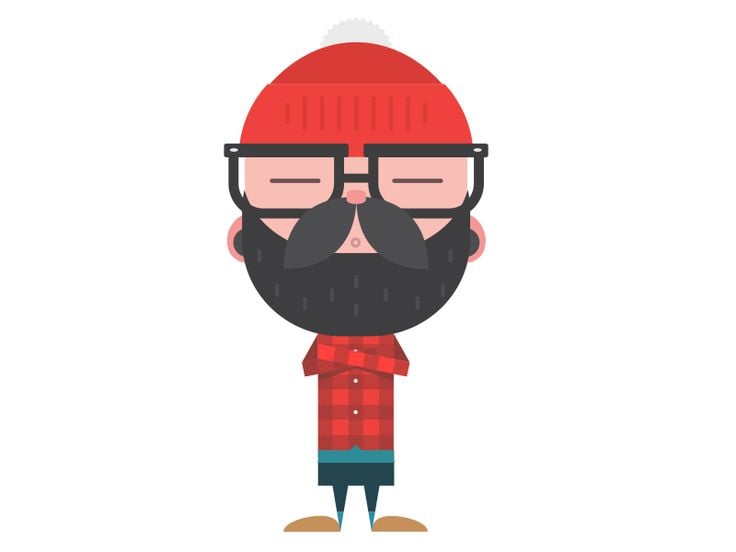 Posted by
Andy Smith is a veteran journalist and copywriter. Andy writes about hospitality, retail, senior living and higher education topics for influence group.
Join us at HotelSpaces!
A One of a Kind Retreat for Hotel Development, Design & Construction Leaders.
Oct 27-29,2024 | Palm Springs, CA
Learn More