With more than five million guest rooms available at over 54,000 hotels across the United States, consumers have the ability to be picky about where they stay while traveling.
For many hotels, the overabundance of options on the market has necessitated the need to re-think just how they attract and retain guests.
Convenience, smart design and unique experiences are just a few parameters hotel brands are working to meet when it comes to their guests' expectations.
Hotel brands and their owners and operators are up for the challenge, and many have already laid the groundwork to ensure their properties deliver unique guest experiences.
HotelSpaces recently delved into the challenges and successes of crafting unique guest experiences with a panel discussion featuring Javier Egipciaco, senior vice president and managing director at Arlo Hotels, Cameron Lamming, president at RAR Hospitality, and Jake Lamstein, managing partner and chief development officer at Sydell Group.
Knowing the Guest
Egipciaco, whose company operates the Arlo brand of hotels in New York City and Miami, notes that the company has learned to adapt to changing guest preferences since opening its first locations in the SoHo and NoMad districts of New York City in 2016.
"Our overall concept is a large public space where we want the guest to come and discover moments or experiences through programming," he said. "We have our own niche in the market and look forward to expanding further."
In just three years, Egipciaco admits that Arlo has had to go back to the drawing board when figuring out just who the hotels cater to and what those guests want.
While the brand first embraced the micro-room to target millennials, it quickly realized that it wasn't exactly peddling a new concept.
"New York City and other dense markets had been selling small rooms for years. A year after we opened, we pivoted and went back to the data to decide 'how can we take what we have and develop Arlo as a full-scale operation,'" Egipciaco said.
The brand looked to expand its audience to include guests ages 35 to 55 and began to explore ways to ensure it included flexible spaces that could fit any demographic. Additionally, Arlo revamped the way it interacted with guests.
When the hotel first opened, it used kiosk check-ins as a way to offer guests their own experience without being intrusive.
"You realize quickly that you need to service your guest and you need a human element in order for them to have experiences.''
"We pivoted and now I think that we like to create these unique experiences and don't tailor to any demographic."
In fact, Arlo SoHo's courtyard has been transformed three separate times to create distinctive concepts - including a camp-like retreat - where guests can enjoy drinks and the company of others.
"You realize quickly that you need to service your guest and you need a human element in order for them to have experiences.''
"We're pushing the envelope and using design to our advantage," Egipciaco explains. "That's the ultimate thought process."
Meeting Expectations
For Cameron Lamming and RAR Hospitality, a hospitality management company which counts brands like Hilton and Marriott under its banner, personalizing experiences for guests comes down to meeting their expectations, many of which are set before they even step into one of their hotels.
"The more you can create a sense of loyalty before they arrive, the more that will give you a massive competitive advantage in the market,"
To do this, Lamming notes that his properties have had to adapt offerings according to the hotel's location.
"Being in Southern California, we loathe the idea that someone wakes up in a hotel and feels the same way they do in Kansas," he says. "Let's celebrate where we are."To embrace that factor, Lemming says you still have to understand your guest.
"There's no excuses of 'we don't have the capital or the footprint.' You don't need any of that to deliver a great experience. We have a hotel on Coronado island next to the Hotel Del Coronado. We steal so much business from there because we have a more personal experience, and an identity that bleeds through every corner of the property."
It's not just the decor or how the front desk person talks to the guests, Lamming notes. It's the way staff clean rooms or the way the engineer fixes things.
"It's the core identity that informs everything we do. When you understand the minute details of the guest, that becomes clear," he said.
In the end, Lamming reminds others that hotels "have such an opportunity with guests that are excited to be there. So celebrate that. It's not like the dentist."
Finding Partners
Jake Lamstein with Sydell Group notes that his company is a bit different than others in the hotel arena, having started from the real estate perspective and then morphing into a brand owner.
"We approach hotel spaces from an idiosyncratic model, looking at each property uniquely"
"We approach hotel spaces from an idiosyncratic model, looking at each property uniquely," he said. "We tend to focus on the individual experience."
To do that, the company has worked to both maintain its autonomy in the hotel world, while partnering with large names like MGM Resorts, which acquired a 50% stake in Sydell last year.
"We have many sides of vision that represent our identity," Lamstein said. "We all have multiple personalities. The brands represent different moments in our lives or different experiences we've had."
Sydell was able to get a foothold in the saturated Las Vegas market thought its relationship with MGM Resorts. Tasked with refreshing the Monte Carlo resort, the group found they were able to leverage their partnership to push the envelope.
As part of the design, Sydell put its own NoMad property at the top of the hotel, creating a hotel-within-a-hotel concept: the 2,700 room Park MGM Las Vegas and the nearly 300-room NoMad Las Vegas.
"They trusted us to make decisions," Lamstein said, adding that NoMad has a separate entrypoint, lobby, restaurants and programming. "There are benefits that come with that (the partnership), we are hopefully able to maintain our autonomy, but have the benefit of MGM's platform."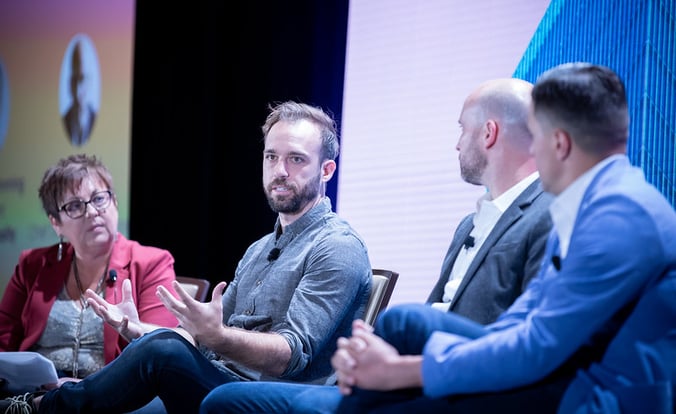 Local Partners
Not all partnerships are as large-scale as Sydell Group and MGM Resorts. Instead, Arlo and RAR have found success by partnering with local artists, performers, retailers and other non-hotel affiliated companies.
For Egipciaco and Arlo, partnerships have come in the form of fitness classes and the Blind Barber.
"For us, we wanted to offer the best fitness experience in midtown Manhattan, but we don't have a fitness center," he said. "We were able to use partnerships to offer yoga classes and tone fitness for our customers."
After a personal experience with Blind Barber, a barbershop-speakeasy concept that started in Chicago, Egipciaco knew it was an element that would fit well with his hotels.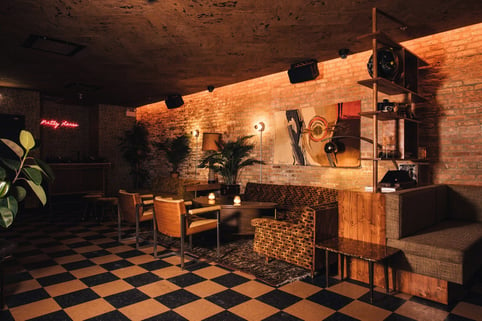 Blind Barber Chicago
"We asked them what they thought about putting their bath amenities in our hotel," he recalls. "They couldn't scale, but I was able to connect them with my contacts and our distributors, and we started with amenities."
Arlo and the Blind Barber now have plans to open a barbershop and speakeasy in one of the company's upcoming Miami hotels.
Lamming and RAR Hospitality took partnerships to another level at its boutique hotel in the Gaslamp Quarter of San Diego. Each of the corner suites in the 35-room Keating Hotel has a unique theme, separate from that of the hotel.
"You can play with this because we only have 35 rooms," Lamming points out, adding that during the concept phase for the rooms, the group explored whether they could theme the suites to a product, and get that product owner to pay for everything. "It was worth a try." And it worked. The first company RAR approached was Macallan Scotch.
"They said absolutely, it was amazing," Lamming said. "You walk in the room and there is a big copper tub in living room. It's the coolest room I've ever been in."
Lamstein notes that his company has also worked to create properties that are desirable to potential partners.
"There is always a barrier in branded space and the partnerships are a lot of work," he notes. "Or goal is to have built an infrastructure to partner with a lot of different people, including retail and restaurants."
One such successful partnership came to fruition at the NoMad in New York, offering guests a truly unique experience. The Magician, a collaboration with magician Dan White, has been sold out for nearly three years, Lamstein said.
"People can't get tickets," he said. "We gave it a shot and it worked."
Lamstein notes that Sydell has also worked with individuals, dubbed "ambassadors" to enhance the guest experience, booking lectures, musicians and entertainment to create an "endless stream of experiences."
Know Your Brand
While Egipciaco, Lamming and Lamstein have each worked to create hotels that set themselves apart from the rest of the pack, each admits that you have to offer some form of consistency to make your brand work.
"When you own the brand, it's a double edged sword, you can change it but creating consistency in the brand is staying true too," Egipciaco said.
When Arlo studied guest data a year after opening, the company found that its properties looked too different.
"We had different fonts and photos, there was no continuity," he notes. ""You want them to have their own look and feel and touch but there needs to be brand."
---
Like what you read? Subscribe below to get the latest insights from HotelSpaces!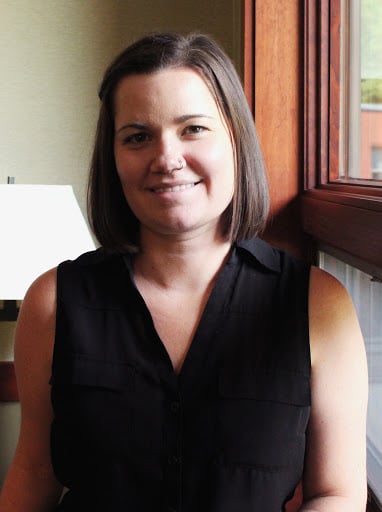 Posted by
Ashlee Kieler is an experienced multimedia journalist based in Iowa. She is passionate about telling stories about healthcare, education, retail and a smorgasbord of other topics.
Join us at HotelSpaces!
A One of a Kind Retreat for Hotel Development, Design & Construction Leaders.
Oct 27-29,2024 | Palm Springs, CA
Learn More