Unless you've been living under a rock for the past year, you've likely been unable to escape the buzz surrounding Bitcoin and other cryptocurrencies. While many have declared these digital currencies as a passing fad, there is no doubt that the blockchain technology that allows them to function is here to stay. So what exactly is the blockchain, and is it relevant for the hospitality industry?
According to filmmaker, author, and futurist Ron Galloway, the answer is a resounding "yes". Blockchain technology is not only here to stay, it's going to be a game changer for hotels. Galloway gave a keynote talk at HotelSpaces, during which he clarified what the blockchain is and in what ways we can expect it to disrupt the way we do business.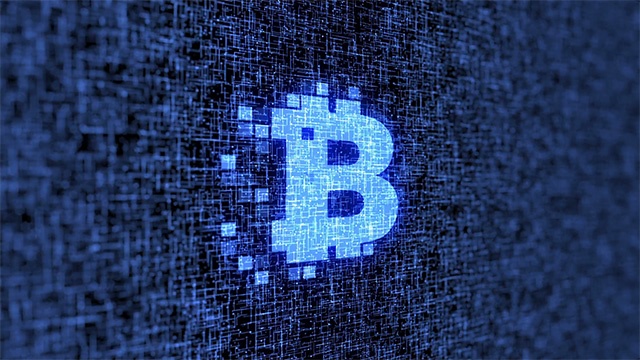 What is Blockchain?
Before we can figure out how blockchain is useful in hospitality, we need to understand what it is. Its name is self-descriptive: blockchain is literally a digital chain, made up of blocks of information. This information registers transactions between individuals, typically made with digital currencies like Bitcoin.
Blockchain ensures the security of transactions by validating the information of both individuals taking part. Every time a transaction is made in the blockchain, that information is encrypted, stored in a "block", and permanently added onto the end of the chain.
Transactions made in the blockchain are fast. Funds can be exchanged within a matter of minutes, which is exponentially faster than the sluggish wire transfers of today's banks.
This speed is one of the big draws of using blockchain technology, but arguably the largest is its simplification of the transaction process. Blockchain makes it simpler, eliminating the need for middlemen like traditional banks. Transactions in the blockchain can be made directly, peer to peer.
Blockchain was originally built as the basis for Bitcoin transactions, but its application abilities have since grown far, far broader. Now its power and usefulness is being leveraged in a variety of domains. As Galloway points out, one of the next big conquests is the hotel and travel industry.
Blockchain in the Hotel Industry
Many hotels (boutique properties especially) count on middlemen to get their bookings. By partnering with companies like Booking.com or Expedia, hotels are forced to pay a 10-25% commission fee.
This steep commission is a cost that hotels have had to swallow ever since the rise of the internet. But with blockchain, it could soon become a thing of the past.
Online travel agents, travel management companies, and accommodation services are all endangered by blockchain. They don't own the hotel rooms, flights, or other commodities bought and sold on their sites. All they own is the tech that connects travellers with suppliers and facilitates the transactions. But this isn't so useful when a more efficient option like blockchain comes along.
Removing these expensive middlemen would have a huge effect on the market: travel would become cheaper for consumers and more profitable for suppliers, likely resulting in a more robust industry economy.
Industry Giants are Already Embracing Blockchain
Though blockchain technology is still in its infancy, there are plenty of major players who recognize its potential. TUI Group CEO Fritz Joussen is confident that blockchain will make B2B services in this sphere redundant. He's said that blockchain will topple the monopoly intermediaries currently have, significantly weakening their business use cases.
This is one of the big reasons why Joussen sold TUI's accommodation site, Hotelbeds.com. While the seemingly valuable company may have sold for 1.3 billion Euros, Joussen thinks it will soon be an outdated service.
TUI recently transferred all of its contracts to its own private blockchain, with the end goal being to have the company's whole inventory on it. This investment cost less than 1 million Euros, a relatively small sum for TUI's scale of business. And judging by the savings potential, that investment will be recouped rapidly. Making the move to blockchain will enable TUI to save 100 million Euros per year on IT and back-office expenses.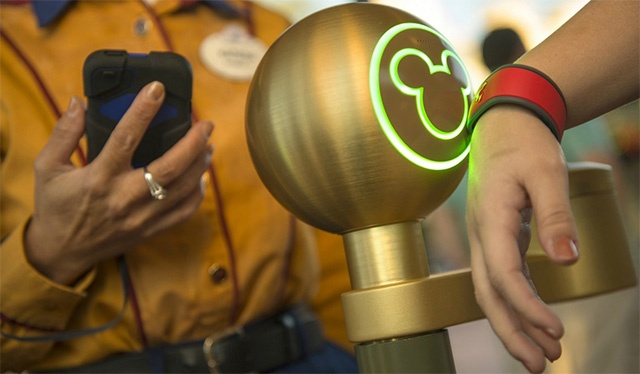 Disney's guest bracelets, MagicBands, contain their customer information.
Another blockchain adopter is hospitality titan, Disney. Their resorts are already well known for their innovative use of tech to streamline customer service and management. The resorts give guests bracelets (MagicBands) to wear, which contain their customer information. These bracelets help guests unlock their room doors and gain access to certain zones; they can also be immediately charged whenever guests make new purchases at the resorts.
In 2014, Disney began building a private blockchain called "Dragonchain," though they made the protocol open-source in 2016. A nonprofit called the Dragonchain Foundation was created to upkeep the protocol, and growing interest led some of the original developers to build a commercial platform that allows businesses to easily (and securely) start using blockchain applications.
Enhancing Facilities with Blockchain
Galloway rounded up his talk by highlighting how blockchain is already being used to improve the operations of facilities, and how that could manifest in the hotel industry.
He referenced a recent partnership between facilities management company ISS and IBM Watson. The two businesses have teamed up to revolutionize the management of over 25,000 buildings. IBM Watson's powerful artificial intelligence will run buildings using data that is stored on IBM's private blockchain.
Sensor systems will be installed throughout these buildings, which will track how building occupants are using the spaces. The data will then be stored on the blockchain, where it will await analysis that can identify opportunities for improvements.
This tech can monitor whether or not a room is occupied, manage systems like air conditioning and even estimate the number of meals that need to be readied based on a building's occupancy.
Hotels are becoming smarter environments themselves, with more and more starting to install systems that also collect data about their guests. In an effort to better understand and respond to guest needs, hotel leaders could find that the blockchain is one of their best data tools.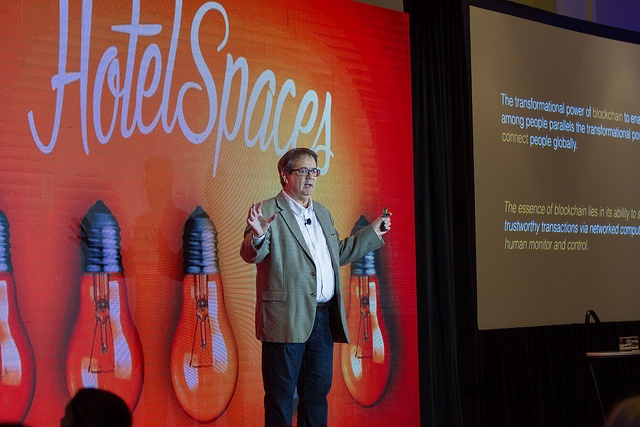 Want to learn more about how blockchain technology will impact the hotel industry? Watch Ron Galloway's full presentation from HotelSpaces here.
---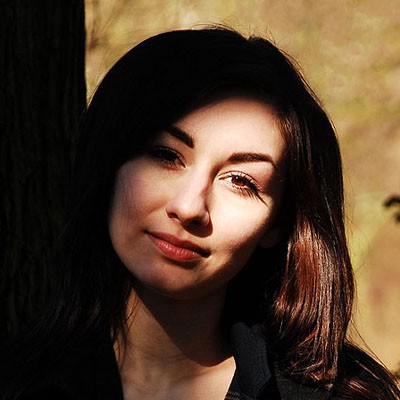 Posted by
Amanda Pachniewska is a copywriter that specializes in the architecture and design sector. When she's not writing about ambitious building projects and innovative spaces, you can find her building her own architectural creations in The Sims, reporting on animal cognition research, or penning fantasy fiction.
Join us at HotelSpaces!
A One of a Kind Retreat for Hotel Development, Design & Construction Leaders.
Oct 27-29,2024 | Palm Springs, CA
Learn More