While they still have a low profile in North America, AccorHotels have developed a huge global presence, taking an innovative approach to segments from luxury to economy.
At HotelSpaces, Paulo Mancio, their Sao Paulo-based SVP Design, Technical and Construction for Latin America, discussed both the brand's commitment to developing new markets, competing with Airbnb and embracing design innovations by hiring designers from different segments -- especially F&B -- to pump fresh ideas into its properties.
Accor is well represented worldwide, with 4,571 hotels in 100 countries. Over 50% of its presence is in Europe (with a concentration in France), 27% in the Asia Pacific region and 8% (330 hotels) in South America, and 4% in North America. It features 30 Hospitality Brands, including upscale brands like Raffles, BanyanTree, Legend, Fairmont, Sofitel, Pullman and Swissôtel.
The multinational hospitality company is expanding out of standard hospitality into new business models, including Private Rentals, Coworking, Concierge, Dining & Events and Digital Solutions.
"We are creating something different," Mancio said. "We are pushing very hard toward augmented hospitality. The journey of our client is not only inside the hotel."
The Five Pillars & The Role of Design
Mancio delineated five pillars of innovation for AccorHotels:
Design: Like their competitors, Accor has put an emphasis on cutting-edge front-end design and re-imagined the possibilities for their food and beverage spaces.
Technology: The implementation of the latest advances in artificial intelligence has made it possible for guests to have unique experiences.
Sustainability: Installation of LED lighting and solar panels have increased the sustainability of Accor properties.
Entertainment: Each guest has access to sophisticated on-demand entertainment via digital platforms.
Experience: What makes Accor truly special happens in the earliest stages of planning, where holistic experience is explored and examined. Taking a cue from Airbnb, which Mancio credits as giving guests a "real life" experience, Accor's designers are advised to take into account the behavior of the people who will be using the hotel – vendors, employees, local denizens, and guests.
A combination of emotion and memory creates each guest's impression of the hotel, he said. However, providing a quality guest experience is paramount. If the design is engaging but the hot water system is off, that's what the guest will remember.
Mancio makes a point of pushing design to new levels while always keeping the guest in mind. This includes making a point to study the competition, staying in his competitors' properties whenever possible, to "better understand a different restaurant and a different bar."
Market awareness, analyzing the competition, and understanding guest behavior should all drive design concepts, he said. "The first thing I discuss with a designer is the behavior of the people who will be using the hotel." Artificial Intelligence is 'very important" to better understanding the customers.
"We always need to know a little more about our clients," he said. "The client defines how we design each new room."
Mancio frequently asks what design can "really" bring to new AccorHotels. In his pursuit of fresh ideas, he works with designers with minimal or zero background in hospitality, especially those from the food and beverage industries.
"We need to make money from our (hotel) restaurants," he said, emphasizing the importance of restaurant design in promoting Accor properties through social media. "up to 70% of Instagram posts from hotels spotlight the bars and restaurants."
"In each hotel we design we're creating one room that's totally different," he said.
Two Intriguing Brands
Mancio highlighted a few of Accor's most innovative brands, including the budget-friendly Jo&Joe, and the adults-only Mama Shelter, created by renowned designer Phillipe Starck and Serge Trigano (head of Club Med in the 1990s) and his sons.
With nine locations from Belgrade to Rio to LA, Mama Shelter already has a foothold in North America, with more locations to come, he said. The brand is described as "modern, urban living, integrating people of all ages & backgrounds." However, Mancio stressed the "adult" angle, referring to Mama Shelter as "the first lifestyle erotic brand." The brand emphases restaurants, bars, happy hours and dance floors.
Just launched is Jo&Joe, Accor's take on the youth hostel, aimed at young adults. It's part of its response to the challenges posed by Airbnb and an entry into a high-growth sector. In 2018, Accor opened Jo&Joe properties in Paris and Bordeaux with plans for properties in Warsaw, Budapest, Rio and Sao Paulo. With rooms starting at $37 a night, they're augmenting the minimalist hostel vibe with services/amenities like yoga classes, craft beer and music gigs as well as travel tips and DIY workshops.
"Jo&Joe is designed for the millennial with a minimalist mindset," Mancio said. "It's very crazy." The brand is thriving in hostel-friendly Europe, but Mancio was unsure if Joe&Joe would work in North America.
Hotels of the Future
Mancio emphasized that building a strong local presence will be essential to the success of hotels in the coming decade. Locals must feel comfortable dining, drinking and spending time in even the most luxurious hotels.
"For many brands, if you ask the locals walking in front of a hotel, 'Do you know this hotel? Do you visit this hotel?' they will say 'no," he pointed out. "They think it's too expensive. This hotel in their neighborhood is not for them."
"The hotel of the future will be very different. It will be a place people feel comfortable going," he said. "We need to better understand where people want to go and then design hotels accordingly."
He also emphasized the importance of creating a local atmosphere, rather than applying the same design aesthetic to properties around the world. "If you stay in Key West, or Buenos Aires, or Amsterdam, you need to feel like you're in that place."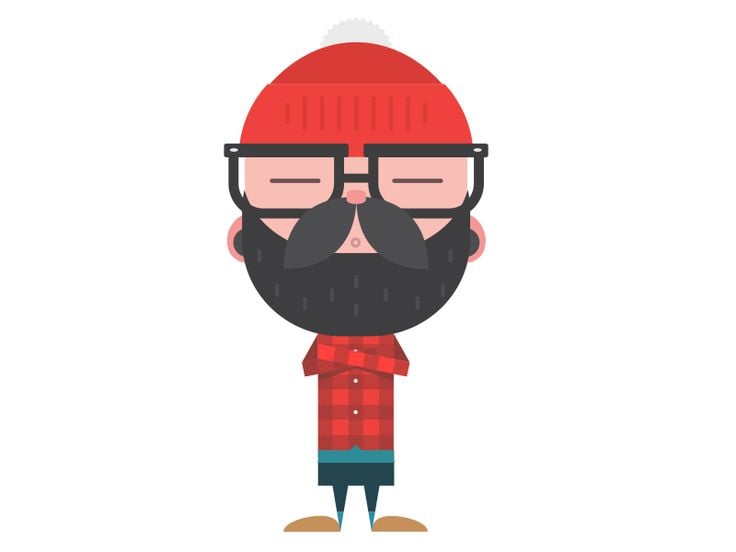 Posted by
Andy Smith is a veteran journalist and copywriter. Andy writes about hospitality, retail, senior living and higher education topics for influence group.
Join us at HotelSpaces!
A One of a Kind Retreat for Hotel Development, Design & Construction Leaders.
Oct 8-10,2023 | Frisco, TX
Learn More