Citing the innovative culture of his homeland, Benjamin Calleja, CEO of hospitality design company Livit, believes Sweden is the new Silicon Valley, a fact reinforced by the Bloomberg Innovation Index, which places the country second globally (behind South Korea and ahead of Singapore) among innovative cultures.
"This is important because we have a huge amount of talent that we can deploy into our tech space," said Calleja, addressing HotelSpaces' audience on ways artificial intelligence (AI ) can be used to improve the in-hotel restaurant experience while increasing profitability and trimming expenses across categories. From KFC to the Great American Steakhouse, brands across 40 countries have benefitted from these AI-based insights, which are being constantly refined as they collect and analyze ever-growing amounts of client customer data.
Faster, Better, Smaller Footprint
His motivation for entering the AI-based field? "Nobody else was doing it," Calleja said. So by setting up a lab in Stockholm in 2017, with a second iteration planned for Los Angeles this year, they created a food and beverage concept where the guest experience and operational efficiency is powered by AI.
The lab's ambitious goals included serving high-quality cuisine while maintaining a high transaction capacity, reduced Capex and overcoming the obstacles of generating profitability in Sweden's high cost market, where the minimum hourly wage is $23.
"We wanted to be able to hire staff without any previous restaurant experience," he said. "So, yes, this did feel a little bit like a letter to Santa Claus."
The result was a restaurant with a menu by Michelin star chef Marco Baudone and a financial transaction every thirty seconds. Their prototype restaurant developed systems so efficient that within four minutes of arrival, guests have ordered, paid and have "a glass of wine in hand."
For a total expenditure of $800,000, the 3,000 sq. ft. restaurant was built offsite in Spain and shipped in containers to Stockholm. "We get 150 seats out of 3000 sq. ft., hire only students as team members and have no chefs or cooks in the restaurant. We serve over five guests per labor hour."
We Track EVERYTHING!
AI is used to monitor almost every aspect of the restaurant lab. "Everything is driven by an AI environment, We have a 35% EBITDAR in a market like Sweden," said Calleja, adding that the lab attracts an upscale clientele. "We actually sell 30 bottles of champagne on a given Friday. It feels upscale. It works on the street or in lobby spaces for hotels."
AI in the lab is able to track everything from traffic patterns to party size, credit card data and even the weather conditions outside, all of which gives a tremendous amount of data. The system gets smarter the longer it is in place as data is continuously fed into it.
Data collection is extensive, but entirely behind the scenes. "When customers walk in, they don't know it's a lab," Calleja said. "The site is packed with all the sensors you can imagine, all the metrics you can imagine."
Why AI Now?
After 20 years in the industry, Calleja said he's been waiting for the capacity of artificial intelligence to catch up with the types of analysis he was interested in pursuing. "The amount of connections we're doing, we couldn't do without the computing power we have now. We've been wanting to do this for years."
The lab measured 1.8 million transactions and 2,101 customer interviews to measure operational efficiency and the guest experience.
"The interesting thing with artificial intelligence is it is really stupid in the beginning, but the more data we give it, the smarter it becomes," he said. "We also measure NPS, and we're only behind Chick-Fil-A, the industry leader."

Essential Takeaways
Calleja shared an impressive list of ways in which hotels can use AI to drive more food and beverage traffic, from better understanding demographics to driving behaviors through music, packaging, lighting and even scent. His actionable takeaways included:
1. Use Geofencing to Determine "Who's My Guest." We can put a geofence in every location and track every phone that walks in and out. If a restaurant/coffee shop wants to become popular with locals, a geofence can track their location throughout a city—the neighborhoods where they spend most of their time. Geofencing was also useful for determining when to place a pick-up order that was put in by a user on the app. If the user is a distance away, the order will be delayed until he/she is closer.
2. Develop brand-specific music, a practice tested on McDonald's. By replacing music that mirrored the most popular songs on Spotify with "brand fit music," there was a 9.1% increase in overall sales over restaurants that used standard Spotify playlists. The study showed that it was actually better to have no music than music that didn't fit the brand.
Loudness also played a factor. At 70 decibels, guests were 10% more likely to order less healthy food over 55 decibels where they were more likely to order salads. Familiar music triggers guests to spend less time in the restaurant than "B" sides. "It's actually better to have no music than music that doesn't fit the brand."
Musically, it's also smart to institute a "Right Vibe Algorithm" that automatically and in real time changes the type, pitch and volume of music being played. This is determined by how many phones the sensor picks up are in the restaurant.
3. Scent Strategy. Scent can be a business-driver. The lab restaurant served only salads and pizzas. When they shifted the scent in the restaurant from wood fire oven to fresh basil, salad sales increased 13%. "We can trigger customer behavior. We're proving scent is a business driver."
4. Real-time Lighting. "If it's light outside, you don't want to come into a dark environment. It feels like you're walking into a cave." However, when it was dark outside, guests wanted to feel cozy. Lights in the lab changed according to light sensors placed on the facade of the building.
5. Actionable Behaviors. "People are like rabbits. We love pushing buttons. We work with a company called Flic." By placing a Flic badge on tables that said 'press me for drinks' - drink orders went up 100%.
Traffic Forecast
Their capacity also includes Predictive Analysis. By measuring data that looks at weather, local events, and other expected traffic, the restaurant can control inventory and make staffing plans to absorb the traffic based on the day of the week, weather forecast, and the possibility of traffic from nearby concerts, conventions, cruise ships docking in the harbor, etc.
"We also have automatic table management. With predictive analysis and heat maps we understand how our guests want to sit," he said. "You can get more 'butts in seats' and therefore improve the bottom line."
Finally, Calleja stressed that looks matter, especially in packaging. Switching from a standard pizza box to more elegant black box that resembled Apple's packaging boosted the lab restaurant's brand profile; the sexy black pizza box shows up in 80% of the lab's Instagram feed. "In addition, customers were willing to pay 27% more for the same food, compared to a regular pizza box."
This method of data collection is extensive, but never intrusive. "The beauty of this—and everything we do—it's all invisible to the guest. There's no technology between the guest and the experience."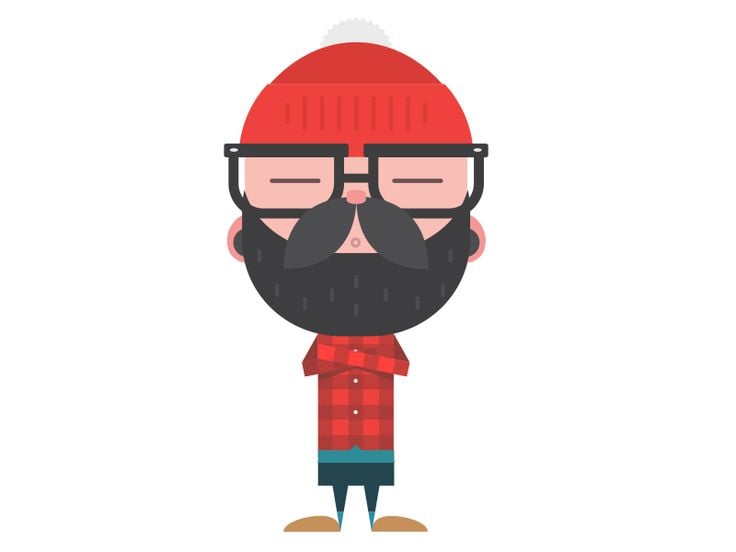 Posted by
Andy Smith is a veteran journalist and copywriter. Andy writes about hospitality, retail, senior living and higher education topics for influence group.
Join us at HotelSpaces!
A One of a Kind Retreat for Hotel Development, Design & Construction Leaders.
Oct 8-10,2023 | Frisco, TX
Learn More