Building a strong sense of pride and purpose in the workforce will help your business grow.
According to Bill Walshe, this is the secret not just to happier employees, but also happier guests. In a time of rapid evolution for the hospitality game, any ideology that improves customer satisfaction is exceedingly relevant and worth tuning into.
Exactly how hoteliers can use the power of pride and purpose in the workforce to remain competitive will be a topic of discussion at HotelSpaces '17, where Walshe will take the stage as a keynote speaker.
A day before unveiling the brand's first property in the Midwest, we caught up with the CEO of Viceroy Hotel Group for a closer look at his philosophy (which he refers to as his "Prideology"), as well as his thoughts on current trends.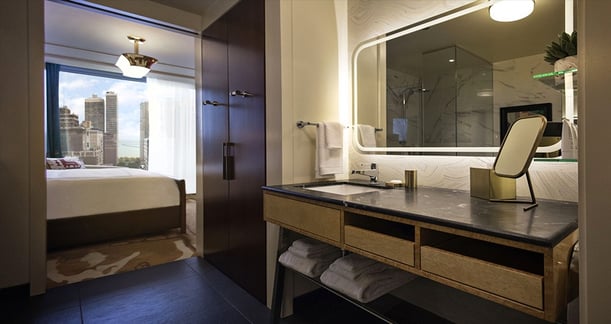 What inspired your particular approach to people management?
When I look back on the evolution of my management style, I think the biggest change was when I consciously realized what I believe in and exactly how I execute that. I don't think I necessarily treated people differently in the past as I do today. I'm just more aware of the impact on human behavior when you're a leader focused on pride, purpose and productivity.
Ultimately, I think it comes down to how we're all brought up. My mum taught me to believe the two most powerful statements people can make are 'Please' and 'Thank You'.
Have any other leaders inspired you along the way?
I've never worked with him personally, but I'm a huge fan of Danny Meyer and his book, Setting the Table. I bought it expecting it to gain some organizational insights but ultimately it's a book on culture. Reading that book woke me up. I now read it once a year. When I have a senior leader start at Viceroy, I usually hand them a copy of Setting the Table.
In terms of people I've worked with, I'd have to say Gerald Lawless, the former CEO and Executive Chairman of the Jumeirah Group in Dubai. He taught me the value of standing up in front of colleagues and sharing with them what you believe in. One of my favourite days is Christmas. In whatever city I'm in, I will make a point of going to each of our hotels in that city to thank the team that isn't home with their family. The ultimate expression of thanks and respect — it's this type of thinking I picked up from Gerald.
Developing a new company ideology is no easy task. How did you introduce the concept to employees?
I was actually so excited by the concept that it caused me to make a mistake when I first brought it to the company. Over the period of a year, I traveled to every hotel and held town hall meetings to explain the ideology. The feedback I got was that it was amazing and inspirational and everybody loved it. But afterward, no one knew what to do with it. So I immediately sat down with our Head of Learning and Development and created what we call the Ideology Toolkit. It's a software-based program that guides company leaders on how to use the ideology as a basis for conversations in their departmental briefings.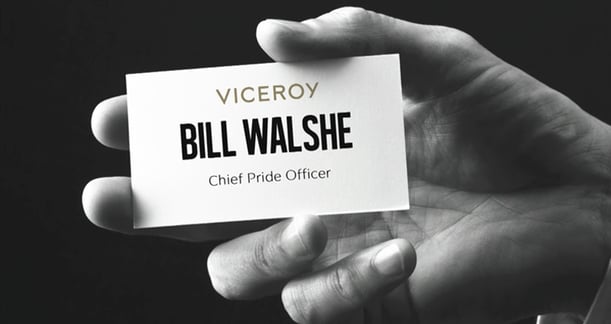 How do you instill this "Prideology" across the globe, at each property?
We try to do it in a very interactive way. There are two forums. We have company town halls, that we do quarterly, where I and the senior leadership team create a dial-in for every colleague in the organization. We also do a senior version of it monthly for our GMs and corporate leaders.
A phrase I use a lot is 'Any message is much more effectively delivered through conversation than presentation.' I'm not a fan of scripting a newsletter that gets sent to every employee. A newsletter is very one-dimensional. During our town halls and GM Conferences, we use an online forum where people can pose questions either publicly and anonymously, which I can answer in real time during the call. The two-way connectivity allows greater communication and openness.
How did Viceroy employees take to the philosophy and how do you see it evolving?
Shortly after introducing it, I remember visiting one of our hotels. In a beautiful effort to create the right impression, the General Manager had department heads learn the ideology word for word. I'd joined them for a meeting and was stunned when they all began reciting the whole thing.
I never wanted it to be scripted or have managers carry a laminated card in their inside pocket with it written down. It's not about being able to quote it verbatim. It's not about anything other than taking the essence, the idea of Viceroy's ideology and using it to create powerful conversations within the business. We have our toolkit which gives guidelines on how to activate it in the business. But not in a way that we suffocate the opportunity for people to localize and individualize the ideology.
Where would you say hospitality management falls flat in motivating its workforce?
Many business leaders seem to believe once you achieve a degree of seniority in this industry, you no longer need to subscribe to the thinking that got you there. I couldn't disagree with that more profoundly. The more senior you get, the more responsibility you have in dealing with people respectfully, demonstrating your integrity and your humanity. It's the simple acts of saying 'please,' saying 'thank you,' giving that recognition which can be significantly more rewarding to people than any title change or pay raise.
You've talked about health and fitness in the past, especially when traveling. How can hotels improve in this space?
I look at the fitness offering in the hotels I visit and I don't see thought in the execution. What I see is a designer having a preferred supplier and then designing the gym on the equipment those people want to sell.

The kind of customer that comes to a Viceroy Hotel will have a very carefully crafted exercise and dietary regime they have incorporated into their life. A lot of people are subscribing to class environment models. We ought to be doing what we can to facilitate continued delivery of that program in our hotels. To do that, we need to collaborate. They're looking to us to make an effort to adapt our offerings to their regime, not the other way round.
You are a seasoned traveller. What trends would you like to see more of?

Increasingly, guests want control. They want us to adapt our technology to facilitate what they want to do. As a frequent traveller myself, when it comes to entertainment content I don't want to have to lower my expectations according to the content a particular hotel has chosen to deliver. I want to use the technology available to view my own content. You just have to look at what Netflix has done recently to allow downloading of shows that can be watched offline.
Are there any tech trends you think the industry should steer away from?
I can think of dozens of hotels that have put very sophisticated iPad-based remote control technology into a room that does everything from changing the lighting to air-conditioning to online ordering and room service as well as opening and closing the curtains and turning on the TV. The majority of them have taken those back out again. They're unnecessarily complicating the experience. At Viceroy, we're happy to be an early adopter of new technology, but we'll never be first. I don't want my guests to be beta testing somebody else's new technology and suffering the failings that come as a result of that. I want brilliantly reliable, simple technology. That's what our guests tell me all the time.
---
To learn more about Bill Walshe's "Prideology" watch his talk at HotelSpaces '17 below...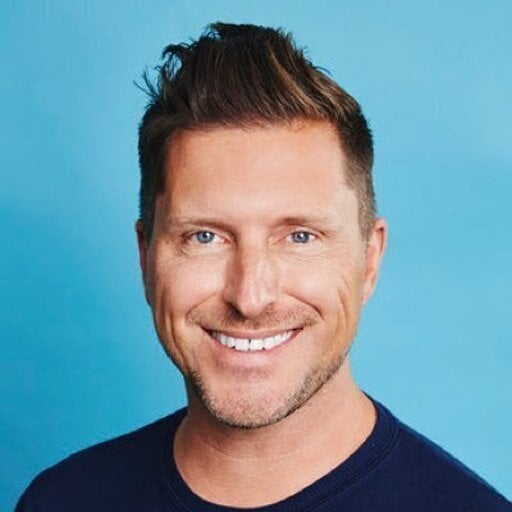 Posted by
Michael P. Owens is Co-Founder + Managing Partner of influence group, a leading producer of invite-only B2B events.
Join us at HotelSpaces!
A One of a Kind Retreat for Hotel Development, Design & Construction Leaders.
Oct 27-29,2024 | Palm Springs, CA
Learn More