As the hotel industry reawakens after several years of uncertainty, lifestyle brands are enjoying an especially fruitful return. Owners and operators are making inroads into previously untapped markets in the US and internationally, with lengthy development pipelines including everything from luxury to select service offerings across the globe. While new projects may be slowing down under myriad economic pressures, they're certainly not stopping anytime soon.
During a discussion at HotelSpaces in Miami, a group of hospitality executives gathered to unpack the past, present, and future of lifestyle brands.
Moderated by Melissa Banko, Founder and Principal of Banko Design, the conversation included development, design and brand leaders from Hyatt, Dream Hotel Group (recently acquired by Hyatt), Starwood Capital, and Ennismore. They discussed what excites them about the lifestyle segment, how they define the modern lifestyle traveler, and what it will take to overcome the challenges ahead.
A Different Offering for the Community
Looking toward the next three to five years, the panelists saw much to be excited about. For all the chaos of the last few years, they observed, there's still a clear demand for lifestyle hotels – especially in secondary and tertiary markets in the US.
"That's a huge benefit from what happened in the pandemic," said Christian Glauser Benz, SVP of Development & Acquisitions at Dream Hotel Group, whose team is looking at projects in the Carolinas, Tennessee, and Kentucky. "It kind of let investors know that we didn't require the large conference business to survive, and the leisure markets really were where it was at."
Jason Hsiang, EVP of Development, America, at Ennismore, attributes the burgeoning demand for lifestyle hotels in part to larger brands making moves in historically underserved markets, demonstrating to investors that there are indeed returns to be made.
"What we've seen coming into markets with more of a straightforward, traditional brand offering, [is that] once you bring something that's a little differentiated, it becomes a central hub, a different offering for the community," he said, noting that those communities themselves have evolved thanks to the rise of remote work and pandemic-era exoduses from expensive coastal cities.
"The offerings are currently not there, though the folks that have moved into those markets expect what they had had where they were living previously."
Understanding the Lifestyle Mindset
Who exactly is the modern lifestyle traveler? The panelists agreed there's no singular answer. Whereas the term may once have been limited to a small group of hardcore jet-setters, anyone can be a lifestyle traveler these days.
"It's not a demographic anymore. It's a psychographic, a mindset. And that mindset goes across all ages."
"They're really just looking for something that provides a unique experience, that's a little more meaningful," said Kenneth Allen Villamil, Global VP of Product and Brand Development at Hyatt.
They're not just looking for a place to stay, but also a place to explore their interests, whether those interests are: golf, nightlife, arts and culture – the possibilities abound. They may also be looking for a sustainable way of pursuing those interests, as and a community that shares them.
"It's not a demographic anymore," Villamil added. "It's a psychographic, a mindset. And that mindset goes across all ages and demographics."
The haziness of the category is a good thing, giving brands more room to differentiate their programming and design.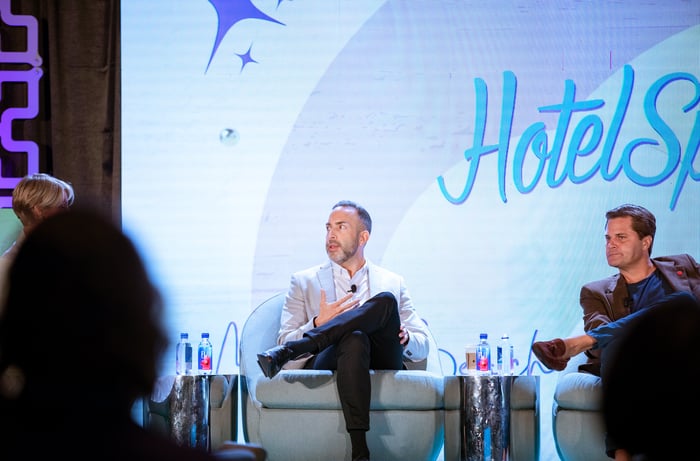 Kenneth Allen Villamil - Hyatt

"Before, we had hotels where 80% of the revenue was out of rooms; now, our projects are 60% food and beverage revenue," Benz said. "Activating those spaces, and blurring the F&B within the public spaces, is super important for the financial stability and visibility of a project."
Jason Cruce, VP and Head of Hotel Development at Starwood Capital, stressed the need to ensure every square foot of space generates a return, recalling an 8,000-square-foot ballroom in a resort location that was only booked four times a year.
"What sort of return are you getting on 8,000 square feet that cost $1,500 a square foot to remodel?" he asked. "We pivoted all that space into a comprehensive wellness offering to really support the location that we're in."
Crucially, the lifestyle category is not limited to leisure travel. In a post-pandemic world, the segment increasingly overlaps with business and group.
"Corporate [groups] don't want to have these sort of large, formal meetings; they want to have these offsite retreats; they want smaller, more intimate venues," Benz argued. "All of our projects moving forward have a very different take on the event space format compared to 10, 20 years ago. It's all about F&B incorporation, outdoor spaces, communal spaces that they can come out and share and then go back into the meetings."
A Clear Path to Recovery
Despite the challenges slowing down hotel development – from rising interest rates and construction costs to shrinking labor availability – the panelists were confident that the industry will come back strong.
"There are literally trillions of dollars of pent-up money waiting to be deployed, so we've just got to figure out the road ahead and where things are going to settle," Cruce said, predicting that the wait will last perhaps another 15-18 months.
Hsiang jumped in with another dose of optimism, noting that hotels have historically improved faster than the overall stock market. "When you see that happening naturally, there's going to be more liquidity in the marketplace," he said. "Folks will then come back into the space once they see a clear path to recovery in our product, and in our industry."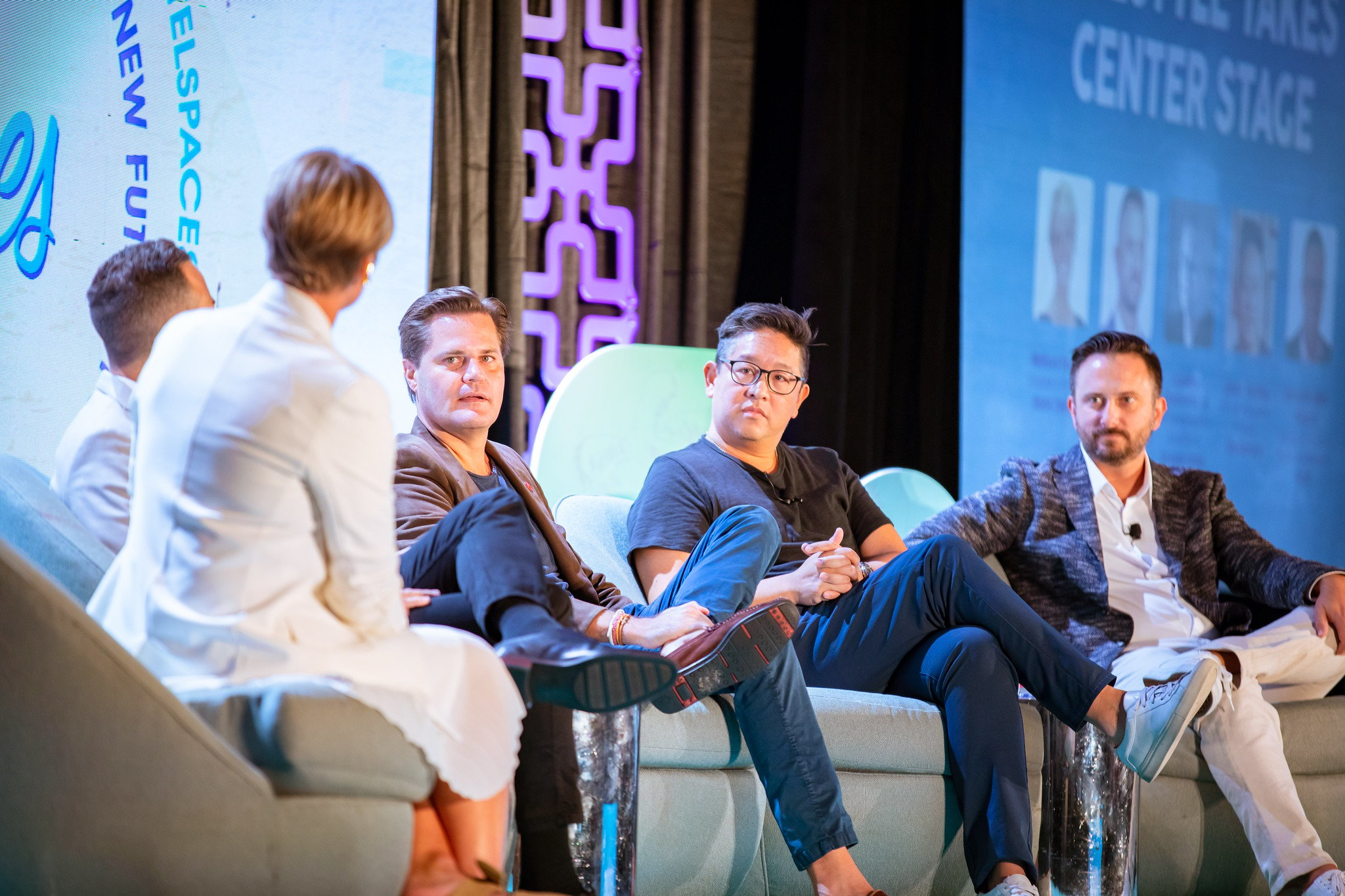 Christian Glauser Benz - Dream Hotel Group
In the meantime, creativity is key to surviving the slowdown. At Hyatt, Villamil's team is dealing with spiraling costs by sourcing furniture, fixtures, and equipment from local manufacturers. Benz and Cruce, meanwhile, said their teams are focusing on renovating and rebranding existing assets rather than building new ones.
The dollar's strength means it's more important than ever for lifestyle brands to provide more than the conventional hotel experience, especially when it comes to international travelers paying comparatively higher prices.
"It's going to push hospitality to be a bit more aggressive with the offering and the quality of the experience," Benz said. "We're going to be in a good situation at the end of the day, especially in boutique and lifestyle… Even if the rates are higher, you will have that loyal customer coming."
"We learned how to do things with much less for the last two years, and that sort of frugal mindset has allowed hotels to become very profitable with fewer resources."
All things considered, the next few years of lifestyle hotel development are likely to look a lot like the last few years. "We learned how to do things with much less for the last two years, and I think that sort of frugal mindset has allowed hotels to become very profitable with fewer resources," Benz argued.
He and Villamil predicted that the brands that come out on top will be the ones that effectively leverage technology to streamline their back-of-house operations, freeing up resources to deliver quality guest experiences that integrate the hotel into the fabric of its local community.
Banko agreed, stressing the need to maintain personal interactions even as tech picks up the slack elsewhere. "You can leverage technology and the tools to increase efficiencies, but it's still human-to-human," she said. "You still want that person that goes, 'This is your 10th time here this year, Ms. Banko, how are you?'"
"I don't think anybody knows where it's headed," Benz concluded. "But I think if you listen to your guest and you follow them, they'll take you there. They're the ones who actually know best what to do with their own time."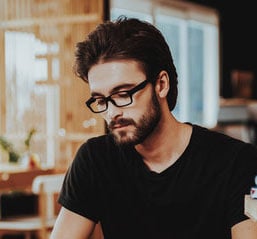 Posted by
Steve Manning is a journalist based in Idaho. When he's not writing, he can usually be found at the theater or taking his dog on a hike. If he could only go to one restaurant for the rest of his life, it would be Al's Place in San Francisco.
Join us at HotelSpaces!
A One of a Kind Retreat for Hotel Development, Design & Construction Leaders.
Oct 27-29,2024 | Palm Springs, CA
Learn More