Over the past few years, Emaar Hospitality Group's Himank Goswami has become known for his ability to concisely articulate ways in which hotel brands must integrate the interests of investors, designers, and guests to strengthen profits without sacrificing luxury.
He emphasizes the importance of style, comfort, and customer service – all while focusing on workable budgets and a purposeful use of space. With Goswami's approach, every sq. ft. is maximized, without sacrificing comfort.

With properties in the Middle East and Africa, Emaar's fast-growing portfolio includes The Address Hotels+Resorts (premium luxury), Vida Hotels+Resorts (upscale lifestyle), and Rove (contemporary midscale) brands. Emaar's ambitious growth plan anticipates a pipeline of 150 hotels globally by 2022. Emaar is best-known for developing the Burj Khalifa, the tallest building in the world; at 160 stories, it combines corporate, residential and hotel spaces.

Applying his background knowledge as an Architect and a Hospitality design expert, Goswami serves as Emaar's link between the architects/designers and the owners/investors.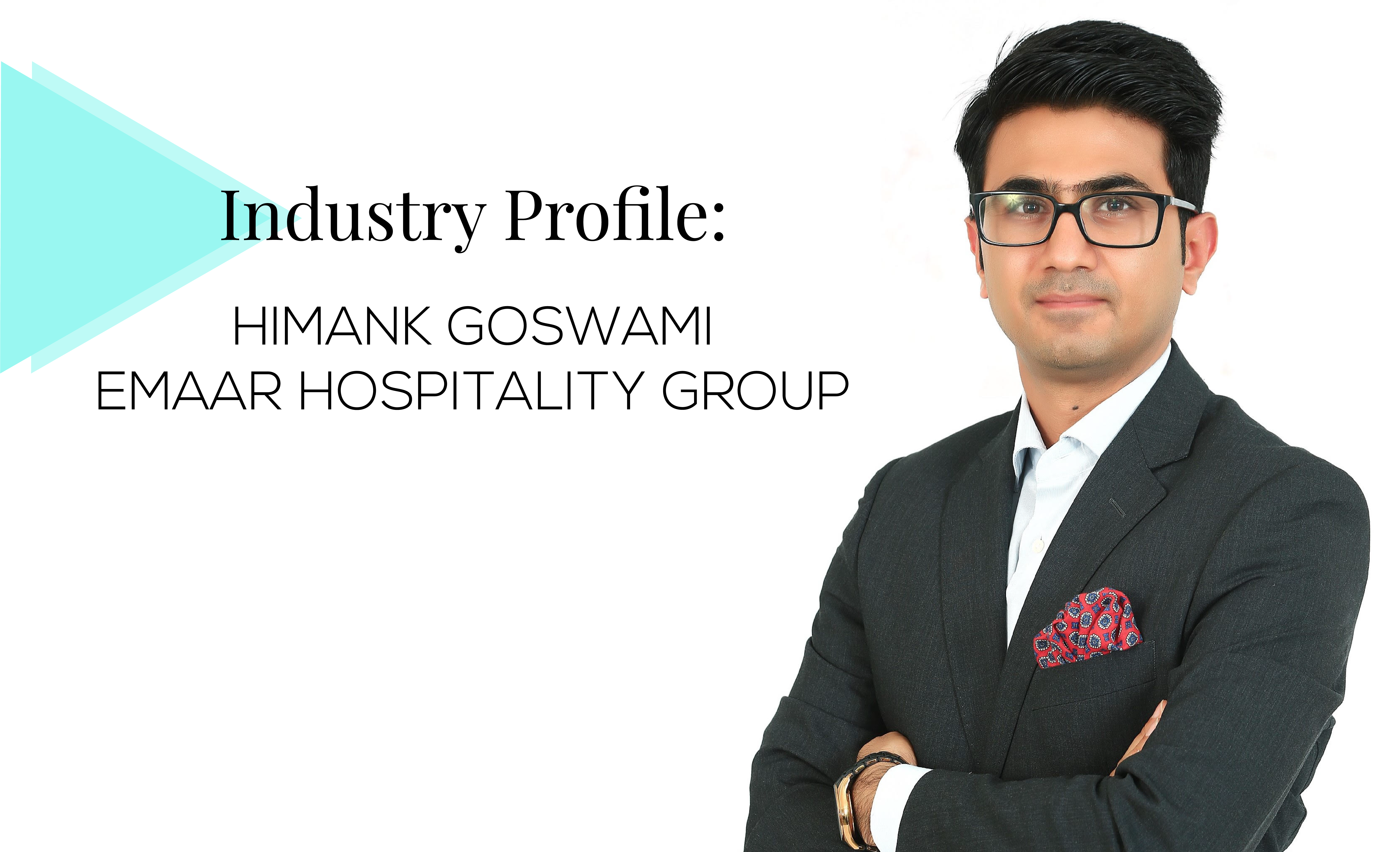 During a recent one-on-one conversation he describes his approach to design and hospitality, addressing the topic of dis-innovation throughout.
Can you discuss the concept of dis-innovation—that the urge to innovate sometimes compels us to complicate simple things? What are a few of your favorite examples?
Innovation, of late, has become one of the most used buzzwords in hospitality (or rather in every industry). However, innovation which is not well thought out often takes a wrong turn and ends up as a dis-innovation which can alienate guests and adversely affect investors. Innovation for the sake of innovation is counter-productive and should be avoided, especially because people seek home-like comfort in a hotel.
One of the examples of dis-innovation that I often use is an upscale hotel in Dusseldorf where the entrance to the bedroom is through the bathroom. It's simply awkward entering into a bathroom and making your way into the bedroom. This seems to be the result of an urge to create a unique and innovative design. Unfortunately, the design lacks empathy towards the end user.
Another similar example is an urban resort in New Delhi where there is no distinction between the bathroom and bedroom. On one side of the room entrance is the exposed vanity and on the other side are shower & WC stalls, whilst the bathtub is next to the window. I don't need to describe what's wrong with this set up!
Any other common examples of dis-innovation?
There are plenty. Furniture that is not ergonomic, complicated technologies, weird room layouts, experimental designs etc. And if you think of the reason behind dis-innovation, it is the lack of empathy or attention to detail. Most of the poor design elements that we come across in hotels are a result of lack of empathy towards the guests. Experimentation with the basics without empathy and prototyping can have disastrous consequences.
Younger travelers are suspicious of hotel brands attempts to incorporate advanced technology, only using options that make their lives simpler? What role does technology play in dis-innovation?
And you're right: millennials aren't impressed. People today carry multiple gadgets, including smartphones and tablets. So, providing them with a lot of gadgetry in their rooms isn't going to impress them. Instead, technology should be incorporated into functions that make their stay seamless.
However, we should be diligent to only incorporate technologies which are infallible. It is important to invest in technologies that are time-tested and are here to stay. A hotel project generally takes 3 to 5 years from inception, that's like 'decades' in technological terms.
Technologies that complicate guest experience are an apt example of dis-innovation. They do not just cost money, [they] also alienate guests.
What are you doing to incorporate technology in smart ways?
We are currently working on the concept of a 'desk-free' lobby and are trying to move away from the traditional desks. Traditional reception desks are being increasingly seen as barriers between the guests and staff as they encourage a very formal and robotic interaction. The idea is to make the check-in process seamless. However, there are plenty of technological challenges which need to be overcome in order to implement this idea.
In presentations, you've broken down innovation into three categories: Design, Planning, and Customer Service. Can you elaborate on the first two?
The point I tried to make in my recent talk was that every space gets evolved out of a specific requirement and every requirement should be diligently assessed while assigning an area brief. Unwanted space provided doesn't just escalates the development cost but also remains a lifelong liability.
Take a restaurant for example, if you require an 'X' area to incorporate 100 covers, then 'X' must be provided. Providing 'X+20%' will either mean incorporating more than required covers (adding cost of not just the structure or interiors but FF&E as well) or tables that are too far apart (which takes from the intimacy of the restaurant).
The restaurant in Emaar Hospitality Group's Address Boulevard hotel.
And why does this matter?
Development cost has a direct impact on the project returns. The higher the cost, the lesser the return. And not just that after a decade or so you'll have to renovate the hotel and then (again) you'll have to spend relatively more money because of an inefficient building. The focus should not be to cut cost, it should be to cut waste.
This applies to every aspect of a hotel, whether it's guest facing areas or BOH.
What are some true innovations that have taken place in the last few years?
Apart from some technological innovations, emphasis on social (live/work/ play) areas and multifunctional hotel lobbies is one of the true innovations of recent times, as it taps into the way people behave. These social areas have helped activate the otherwise dull hotel lobbies and made people come out of the rooms to spend more time in engaging with each other.
Describe your relationship with the architects and interior designers during this development process?
I've always believed that the most important stakeholders in any project are designers and design curators (a role that I play in my organization). The designers are there to unleash their creativity and deliver a refreshing and bespoke design. As design curators, our role is to ensure that the product is ergonomically and operationally efficient, within budget, [that it] resonates with our guests, and is sustainable. It's always a collaborative effort.
Can you talk in greater detail about the importance of customer service for luxury brands and offer a few examples of getting it 'right' and 'wrong'?
Over the past few decades we've become attached to buzzwords. Today a big one is 'personalization', along with other buzzwords such as 'innovation' and 'experiential luxury.' You hear about it a lot, but just like half-baked innovative ideas gone wrong, we need to be careful in how personalization is delivered.
Personalization is not just about keeping an object, a written note or a [bottle of] wine in the room upon arrival based on a quick Facebook search. It's about those genuine gestures and actions which make me feel important as a guest and is not something which is scripted and customary. True personalization can only be delivered by empowered staff.
---
---
A great example of personalization was when my family was staying at a luxury safari lodge in central India. We were shown a movie about a tiger family that lived in the national park. I enjoyed the movie and asked the General Manager for a copy. She politely refused. However, after a few hours when we returned to our room we found a copy of the movie with a handwritten note and a glass ashtray with tiger pug marks.
This gesture really made our day; it was 'in the moment' and felt genuine.
Another example (also involving tigers): we were staying in a luxury jungle resort in Western India. During our stay the hotel staff noticed that I'm a wildlife photography enthusiast and that I was taking a lot of photos of the wildlife around the resort. On our last day they got a local artist to make hand-drawn replicas of the local wildlife on canvas. They framed the sketches and gave them to us with a personal note. These sketches still grace my living room wall.
There seems to be a theme here?
Yes, these gestures don't come across as scripted. They are, to a large extent, spontaneous, and they show initiative by an empowered staff, which is key to great customer service. This is true personalization.
Recently, during our stay at a luxury hotel in Indonesia, my daughter was ecstatic to receive a soft toy as a gift while checking out. This was the same toy that she had immensely liked the previous day while playing in the kids' area. She still insists that we go back to the hotel on our next holiday.
I recently came to know of a luxury hotel chain where every staff member is entitled to a small sum which they can spend at their will to please a guest. No line manager approval required, whatsoever. If the saying 'take care of your staff and they'll take care of your customers' is most apt in an industry, it is in the hospitality industry.
This is strong customer service. It's personalized, and it's not scripted.
-------------
For more insights from Himank Goswami, you can watch his talk from HotelSpaces here.
---
Interested in learning about the latest trends in hotel development, design and construction? Join us in Austin for HotelSpaces '19.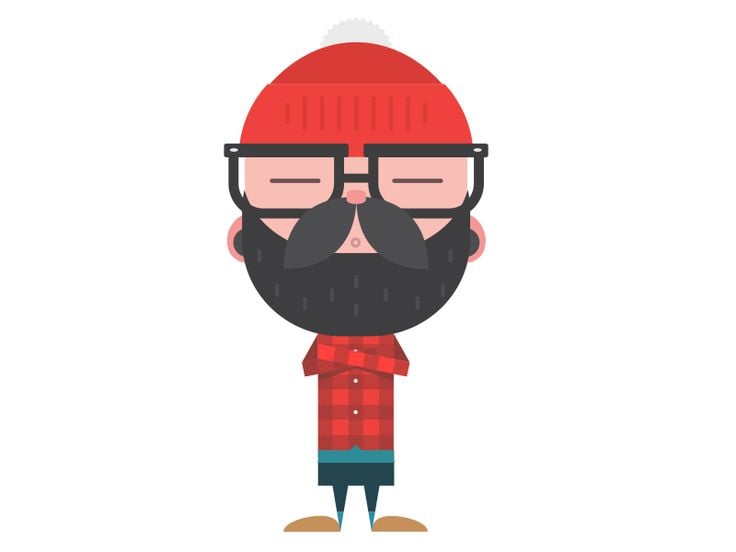 Posted by
Andy Smith is a veteran journalist and copywriter. Andy writes about hospitality, retail, senior living and higher education topics for influence group.
Join us at HotelSpaces!
A One of a Kind Retreat for Hotel Development, Design & Construction Leaders.
Oct 27-29,2024 | Palm Springs, CA
Learn More