People make purchasing decisions based on their emotions. Brand loyalty, customer engagement, even just getting a customer to buy your product rather than your competitors', all play out in the consumer's subconscious—it's all tied to their emotions, and how your product or brand makes them feel. In fact, 95 percent of purchasing decisions are subconscious, with emotion driving those purchasing behaviors (and most decision-making in general).As savvy as we consumers think we are—reading through review sites and doing what we believe is our due diligence before making any purchasing decisions—we are ultimately going to make the choice that makes us feel good. Hotel operators need to design their properties with that in mind.
Paulo Mancio, SVP of Design, Technical & Construction at AccorHotels, made this the basis of a talk he delivered at HotelSpaces '19. The worldwide hospitality group operates 700,000 rooms in 100 countries across 38 hospitality brands. They are a behemoth in the industry, but Mancio knows that size alone does not ensure success.
Step Outside the Hotel Box
"We need to do something different, otherwise we'll be killed," he said. Part of this means doing design differently than every other hospitality company out there, creating an experience that people will actually remember rather than just another generic room somewhere that looks like every other generic, anonymous hotel room anywhere in the world.
"If you stay in five hotels, which one do you remember?" he asked. "If it's not touching you in some way or doing something special to you, then it's only a hotel; it's only one night. Then we're all the same, and the next time [you're staying somewhere, your only deciding factor is cost. The experience needs to be memorable to stay competitive in this business.]"
Hospitality companies cannot continue to create hotels that have one standard that is the same for every property in every market because every person and every market is different. The question hospitality companies need to be asking, Mancio said, is, "How can we create something that people will remember?"
Part of creating something that people will remember is creating an experience, and not just an aesthetically pleasing design. AccorHotels has been focusing more on the experiential, creating co-working spaces inside of their hotels, art galleries in the lobbies and hallways, trendy pool areas that double as entertainment and nightlife, and truly exceptional bars and restaurants that are destinations in themselves for travelers and locals alike.
"We need to be more flexible," Mancio said. "We need to embrace solutions that don't exist in the traditional hospitality industry. We need to study the people staying in our hotels, because with all different generations from different markets, there is no single pre-packaged box to put them all in."
In order to effectively create an experience, the experience needs to touch people's emotions. It needs to be something very special that will become fixed in people's memories.
Different Solutions for Different People
To this end, AccorHotels has made some high-profile acquisitions in the United States as they execute a massive expansion in the Americas. One of these acquisitions was SBE, a hospitality company known as much for their luxe, hyper-trendy brands in influencer-catnip cities like Miami and Beverly Hills—including the SLS, Mondrian, and Delano—as for their chic nightlife destinations and world-renowned restaurant portfolio.
AccorHotels also acquired 21c Museum Hotels, funky, art-focused concepts in mostly second-tier markets with curated rotating contemporary art exhibits unique to each property, site-specific installations, and restaurants and bars helmed by some of the buzziest up-and-coming local chefs and mixologists in their respective markets.
"When you stay there, you're going to have some kind of experience that connects with your emotions, and you'll keep it in your mind that it is very special. This is a good business," Mancio said.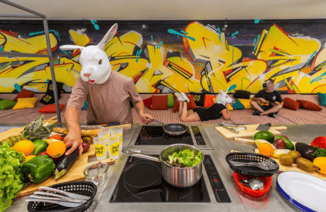 Joe&Joe, France
The global hotel operator has made significant investments into what is now its "lifestyle" division, which includes its own JO&JOE brand, Germany's 25hours Hotels, and France's Mama Shelter. While each of these brands have their own distinct identities and brand appeal, all of them target the coveted Millennial and growing Generation Z demographics in their own ways.
Mama Shelter is an upscale, design-focused concept with world-renowned Philippe Starck as its chief designer. Locations tend to be in trendy urban neighborhoods popular with young people with disposable incomes and a lust for unique experiences. The brand focuses on creating hip, communal spaces where guests can meet and mingle with lots of entertainment and nightlife programming, as well as food and beverage concepts driven by today's hottest culinary and design trends and overseen by celebrated chefs. It is as much an influencer heaven and lifestyle brand as it is a place to sleep…perhaps even more the former than latter.
With 25hours and JO&JOE, AccorHotels is still targeting the youth demographic, primarily the more budget-conscious younger Millennials and Gen Z. They are, essentially, hostel concepts—with options for inexpensive shared dorm rooms and multiple communal spaces for co-working and partying—but writ large for global expansion, with a bit more of a hybrid hotel-hostel format and much more careful consideration paid to design and F&B. These are definitely not the hostels you might have stayed in if you are over 30 and backpacked across Europe in college.
"JO&JOE is the fun of a hostel with the convenience of a hotel," Mancio said. "It has an awesome design and is very connected with F&B. The swimming pool is prepared for parties and is connected with bars and nightlife." AccorHotels is also trying to market this brand to locals, inviting them into the shared spaces including the bars, restaurants, co-working spaces, and pools because, as Mancio stated, "This is a business and we need to make money. This is very business-driven."
On the opposite end of the spectrum, AccorHotels also acquired luxury brands Fairmont, Raffles, and Swissôtel in the last three years, and they are using those brands to cater to a wholly different kind of clientele—one that values comfort and luxury in their own personal private retreat.
"These are different solutions for different people," Mancio stated, because of course not every traveler wants to stay in a "lively" destination with shared dorms, thumping nightclubs, sensory-overload street art, and 20-somethings perched in every corner working on their MacBooks or live-streaming on Instagram.
Personalizing the Hotel Room Experience
Another strategy that AccorHotels is currently developing is allowing guests to have much more control over their private spaces, where they can create different lighting modes and seating arrangements to allow for the highest level of personalization in their own rooms. Mancio explained, "Our CEO said, 'We need to do something completely different in each room. Everywhere is completely the same, and it is not a decision from the guest. Create something for me that's different, where the decision will be in the hands of the guest.'"
So what will the hotel of the future look like? "I'm not sure about the flooring or the tables or the size of the TVs, but one thing I'm very sure about is that it needs to be a place where you make connections, a place that is a hub where people want to go," Mancio said. "It will be a mix of F&B, co-working, and staying; it will be crazy, or formal, or traditional. But it will be a place where the people will feel good, and where they will create connections."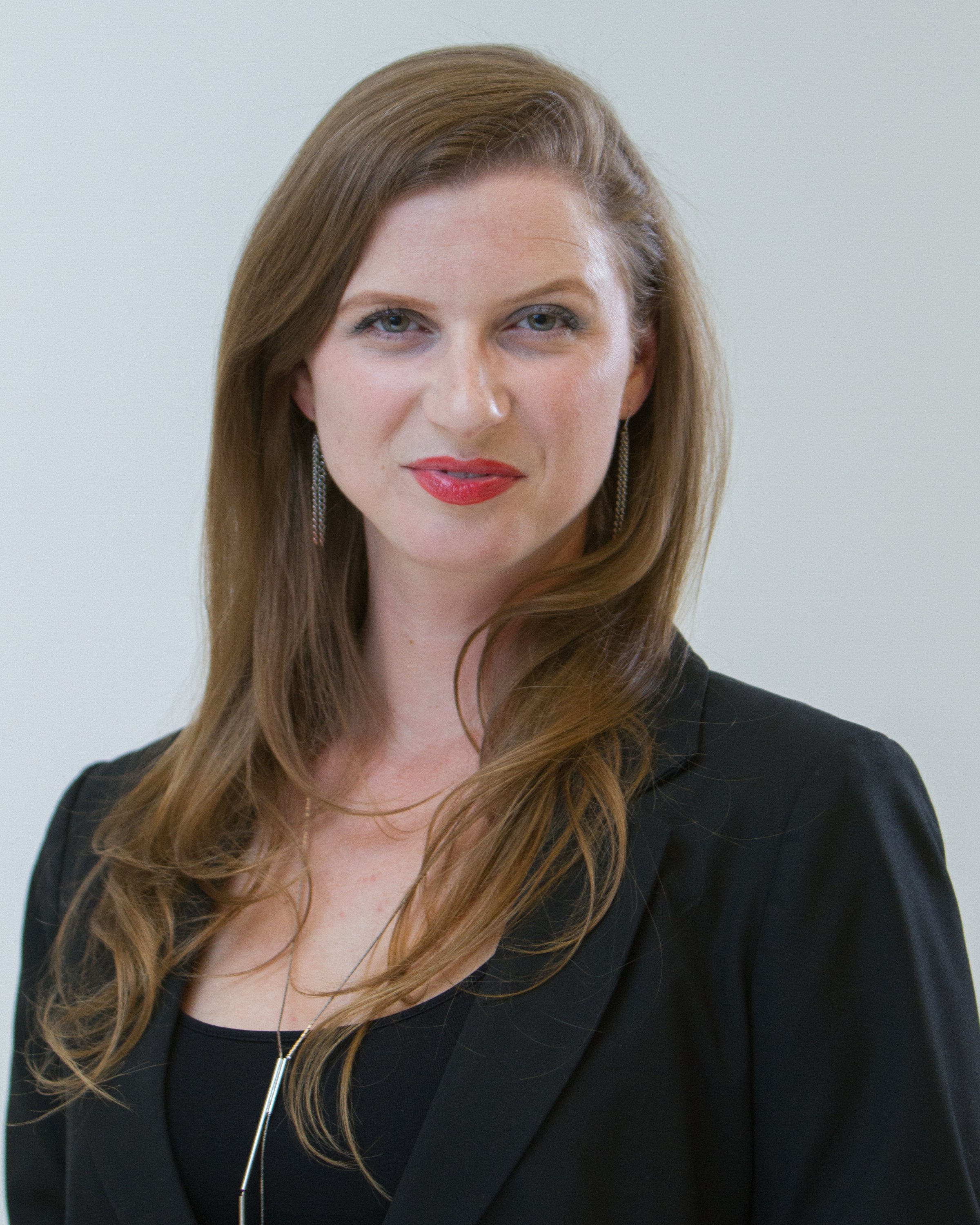 Posted by
Nicole Rupersburg is a content and conference producer for influence group focused on education healthcare and hospitality. She also is a frequent freelance writer covering food, travel, arts, culture, and what-have-you.
Join us at HotelSpaces!
A One of a Kind Retreat for Hotel Development, Design & Construction Leaders.
Oct 8-10,2023 | Frisco, TX
Learn More