Since most hotel projects take four to five years from conception to completion, developers and designers often feel pressure to be able to see into the future and predict what guests are going to want in five years. It's an impossible task for anyone to undertake in any industry, but especially so in hospitality where recently it seems like consumer preferences change at the speed of Instagram. What's a hotelier to do?
This was the focus during a discussion at HotelSpaces. Four industry leaders, moderated by Doris Hager, Principal at Hager Design International, came together to discuss how they try to plan for the shifting wants and needs of tomorrow's hotel guests—the things that matter, the things that don't, and their predictions for the future of hospitality. Each of them is in the business of answering the question, "What do hotel guests really want?"
Want to Be Trendy? Stop Chasing Trends
Kathleen Flores, EVP of Brands & Innovation at Trump Hotels, said they don't try to predict what customers are going to want in order to design around that; instead, they design spaces that can be flexible and accommodate those changing desires through programming.
With the new Scion brand the company launched, Flores said they are looking "to design a physical product that can be responsive because the world is so unpredictable." So rather than predicting what consumers are going to be looking for, they look to create a space that can be flexible so the programming can be responsive. They use technology to enhance the hospitality experience, but nothing so stuck in its own infrastructure that it can't still be responsive.
"We don't think the business of anticipating the future is the right place to be," she said. "With the Scion brand, we'd rather be responsive to it."
Himank Goswami, Senior Manager of Architecture & Technical Services at Emaar Hospitality, echoed these thoughts on incorporating current trends and technology judiciously rather than using them as a focal point.
"We are extremely skeptical about trends," he stated. "Most are passé before they're [even incorporated], so it's extremely important to focus on ideas that are here to stay rather than just blindly following all of the trends."
He emphasized that it is extremely important to focus on ideas that will remain relevant in the future, and because of that his company is extremely diligent in incorporating new technologies because, once again, a project from conception to construction takes four to five years, and "that's decades and decades in technological terms."
He uses the proliferation of in-room iPads as an example: "There was a time when everyone started incorporating iPads in the rooms, and now everyone's getting rid of them." The latest trend in hospitality tech appears to be voice-activated assistants in each room that, much like the much-disdained iPad (and possibly to an even greater extent), don't always function properly for guests 100 percent of the time.
"We always focus on incorporating design ideas and technologies which are time-tested and implementable," he said. "Our approach has always been a little more conservative rather than doing something that would compromise the guest experience or convenience."
Good Design Wins Every Time
One hotel element that seems to be trend-proof is simply good design.
Brad Weiser, Principal at Hostmark Hospitality Group, recently opened the Perry Hotel in Key West, a project that took roughly 12 years to complete (though Hostmark was only involved in the last two years of actual design and construction work) and that opened in a largely industrial area in a saturated market.
Despite all this, the hotel was named one of the best-designed hotels to open in 2017 by Architectural Digest and has received an overwhelmingly positive response from travelers and industry insiders.
"We really tried to do something that was unique to that specific area [Stock Island] in Key West," said Weiser. "We figured out a way to incorporate some of the area's industrial nature but still make it warm and welcoming for the guests."
And this year Hostmark will open the 230-room Higgins Hotel & Conference Center in New Orleans, partnering with the National WWII Museum, which is sure to add to bring more design accolades.

Sophie Wilkinson, Common Living
Good design is the cornerstone of Common Living's co-living spaces. While granted, this brand is an outlier in that its market is residential leasing, the services they provide and considerations they make are very similar to those in hospitality.
"We prioritize design. It's not about trends," said Sophie Wilkinson, Head of Design + Construction at Common Living. She noted that the average person is much more in tune with design now because they are more exposed to it through the Internet and social media, so the bar for design standards has been raised significantly. "We're making spaces that are really lovely, but that doesn't mean expensive."
"Good design" doesn't exclusively refer to architecturally and aesthetically exquisite buildings, though it most certainly includes that. Good design also refers to how the design of the space positively affects its inhabitants. In the case of Common Living, the first and foremost things they take into account when considering design are the things that roommates fight about.
Wilkinson pointed out, "That is good design at work: when it's working, no one's seeing that it's happening."
The homes operated by Common are certainly aesthetically pleasing: adopting a neutral minimalist palette with desirable touches like hardwood floors, stainless steel appliances, exposed brick, and white subway tile, there is little doubt that most people would find these spaces attractive. But there is so much more going on in what is essentially the "back end" of design: abundantly large water heaters since most of the inhabitants will likely be getting ready for work around the same time, and adequately large refrigerators and trash receptacles to accommodate multiple people living in and sharing the same space.
In addition to those details, service considerations like weekly cleanings are included in the rent, giving the co-inhabitants one less potential cause of conflict. The spaces are also all "move-in ready," complete with all furnishings, kitchen essentials, mattresses and linens.
"Everyone has an expectation of service and convenience in their lifestyle now, not just Millennials," Wilkinson said. "With Common you can move in with just your toothbrush and your bag."
More Affordable Options Means Greater Growth
Design might be a top priority for today's and tomorrow's guests, but luxury? Not so much. Even well-established luxury brands like Trump Hotels and Emaar are now branching out into midscale and economy concepts.
"When you look at your growth portfolio, five-star luxury can only launch in so many markets," Flores pointed out. "We're looking to appeal to a broader and diverse market," which is why they are launching Scion and another midscale brand, American IDEA, slated to debut this year.
Rove is Emaar Hospitality's contemporary midscale brand, which Goswami describes as being "extremely design-led," not so much targeting Millenials but rather those who are "young at heart."
The Middle East and Africa are the fastest-growing hospitality markets in the world, Goswami stated, and the United Arab Emirates have the most hotels in the pipeline for the coming years.
"It used to be all just luxury and upscale concepts, but now younger generations will be leaning towards economy and midscale," he said. "The focus was initially on the upper end but is gradually changing as more and more people are visiting the UAE. In order to cater to a broader market, it is now extremely important to start catering to the midscale and economy segments as well."
He predicts that the future will see new brands coming up in the economy and midscale segments, which will bring a value proposition that didn't exist in that entire region previously.
Kathleen Flores, Trump Hotels
The Future is (Still) All About Convenience and Authenticity
Goswami also predicts that the future will be one without reception desks, not just in the UAE but throughout the entire hospitality industry. In order to prepare for that, Emaar is testing out a reception-less concept in Dubai at just one property, which required them to convince the Dubai Department of Tourism & Commerce Marketing to allow them to do so.
"It's really complicated to get rid of the receptionist desk," he said. "There is a lot of technological infrastructure involved. But in five to seven years, lobbies will be redundant." He imagines guests will just walk right into a lounge or food and beverage space with no reception, which is why Emaar is getting the jump on testing out reception-less check-in now so they can work out the kinks before rolling it out company-wide.
Flores had a different prediction for the future, but hers underscores the same themes the panelists discussed throughout: in the future, people will still want the same things they want now. For Goswami, that means convenience, and however convenience can be improved upon. For Flores, it means authenticity.
"Authentic, genuine, those are words that get thrown around a lot but I believe they are important," she said. In an Instagram world, operators are tempted to cater to Instagrammable environments. And those backdrops can be fun and kitschy, but rather than focusing on a physical element, Trump Hotels would rather create whole environments in which people are so engaged that they then post to social media, so it becomes more about the programming and less about a brightly-painted wall.
But, she concluded, all Instagram-worthy elements aside, "The important thing with any brand is that after it launches it continues to refresh so that it remains relevant, or at least appealing, to a consumer base."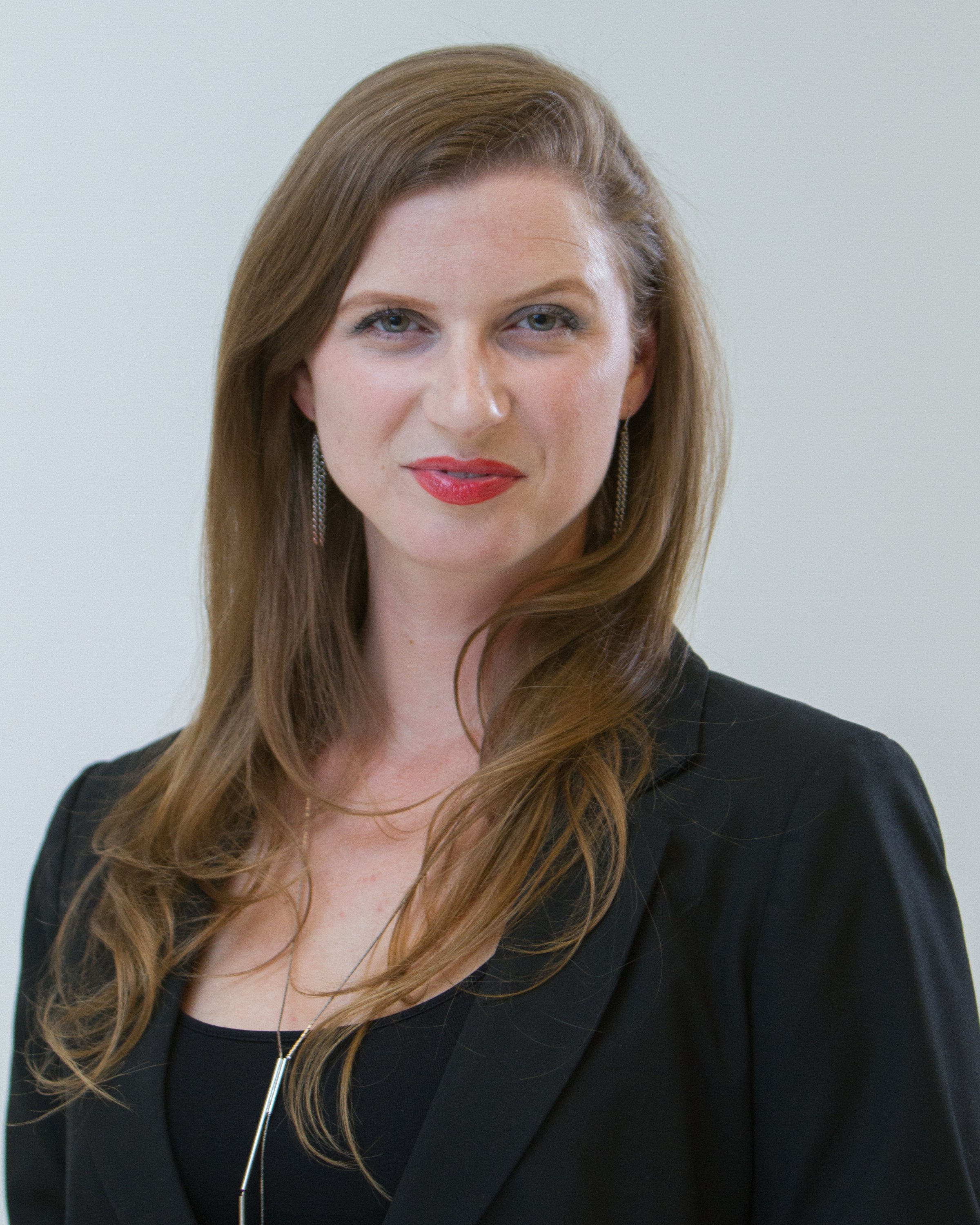 Posted by
Nicole Rupersburg is a content and conference producer for influence group focused on education healthcare and hospitality. She also is a frequent freelance writer covering food, travel, arts, culture, and what-have-you.
Join us at HotelSpaces!
A One of a Kind Retreat for Hotel Development, Design & Construction Leaders.
Oct 8-10,2023 | Frisco, TX
Learn More