In 2008, Airbnb came along and totally disrupted the hotel industry by offering a low-cost alternative to the standard hotel room that promised a much more personal and localized guest experience. Host spaces felt much more embedded within their communities, in ways that luxury 500-key business district hotels and generic airport-adjacent budget chains never could.
Except. This new home-sharing model, which may have started out earnestly enough as a way for homeowners to earn additional income on unused bedrooms and adventurous travelers to have more affordable and authentically local experiences, became wrought with problems.
Something needed to disrupt the disruptor. Enter Sonder in 2014, which seeks to take some of the best elements of Airbnb and combine them with the reliability, consistency, and customer service of hotels. In a talk at HotelSpaces, Benoit Rochard, Director of Real Estate for Sonder, gave a peek inside the internal operations of this next-generation hospitality company.
The Full Integration of Hospitality and Tech
"We refer to ourselves as 'deconstructed hotels,'" Rochard said. "Our mission is 'hospitality everywhere.'"
Sonder is both a real estate and a hospitality company. For that matter, it's also a tech company. Offering Airbnb-style apartment rentals with the consistency of a boutique hotel chain, Sonder currently leases about $4 billion in real estate with 8,500 units, primarily multi-family assets, across 30 markets. It is predominantly found in the U.S. but is now rapidly expanding across Europe and the Middle East.
One of the key hallmarks of Sonder, Rochard said, is that they are 100 percent regulatory compliant. They lease out full apartment buildings and hotels and abide by all the regulatory rules of their markets. For multi-family landlords, a partnership with Sonder means a guaranteed monthly income, faster lease-ups, and consistent maintenance. They also conduct a three-step authentication process for guest screening and monitoring involving photo identification and facial recognition software. For hotel owners, partnering with Sonder means increased net operating incomes (NOI), reduced operating costs, property renovation support, and, again, guest screening and monitoring with strict enforcement of use policies (including lifetime blacklists).
Rochard said that Sonder is able to offer increased NOI because they have a different operational model than other hospitality companies. Crucially, they do not sign management agreements—they sign leases on entire properties, which translates into consistent monthly income with no seasonality—and they are able to do that because they have dramatically reduced the cost of operating a hotel through the use of their own proprietary app-based tech platform.
"With not having an on-site presence, you have to develop very robust systems for how you're going to handle guest requests and how that gets handled throughout the organization," he explained. "We had to build out a lot of our own systems to scale our operations efficiently, so we have our own software for guest issues."
There is no front desk; instead, people check in by getting the code to the WiFi-enabled locks through the Sonder app on their smartphones. If a guest gets locked out, they can call the 24/7-customer service line to have the code changed remotely. The app also has navigational directions so guests can find their way around the properties.
Housekeeping services are significantly reduced—most people do not feel the need for daily services if they're only staying a few nights, though they can request a daily refresh via the app at a surcharge. Sonder also has its own internal app for housekeeping services, maintenance, and repairs that allows them to maintain a high level of quality control despite not having on-site staff.
"It's important for our landlords to know that we're keeping the properties in good condition," Rochard said, "so we have some software on our back-end making sure we're properly reporting and accounting for any issues that come up."
Numerous other services and amenities can be accessed on-demand through the app, as well as through text and email, including integrated in-app food delivery services like UberEATS and Postmates, temperature control of the units, and requests for special items like playpens.
"Being a deconstructed hotel, we can afford to have a lot more personalized amenities that we will deploy to units upon request."
Each unit also comes fully stocked with all of the essentials needed for cooking, as well as Google Chromecast on every TV so guests can access all of their streaming services and have the same comforts of home. Noise sensors in every unit detect if decibel levels are elevated for an extended period of time during quiet hours. The connected home technology will first text the guest, then call them, and finally deploy a hospitality agent if the noise isn't reduced.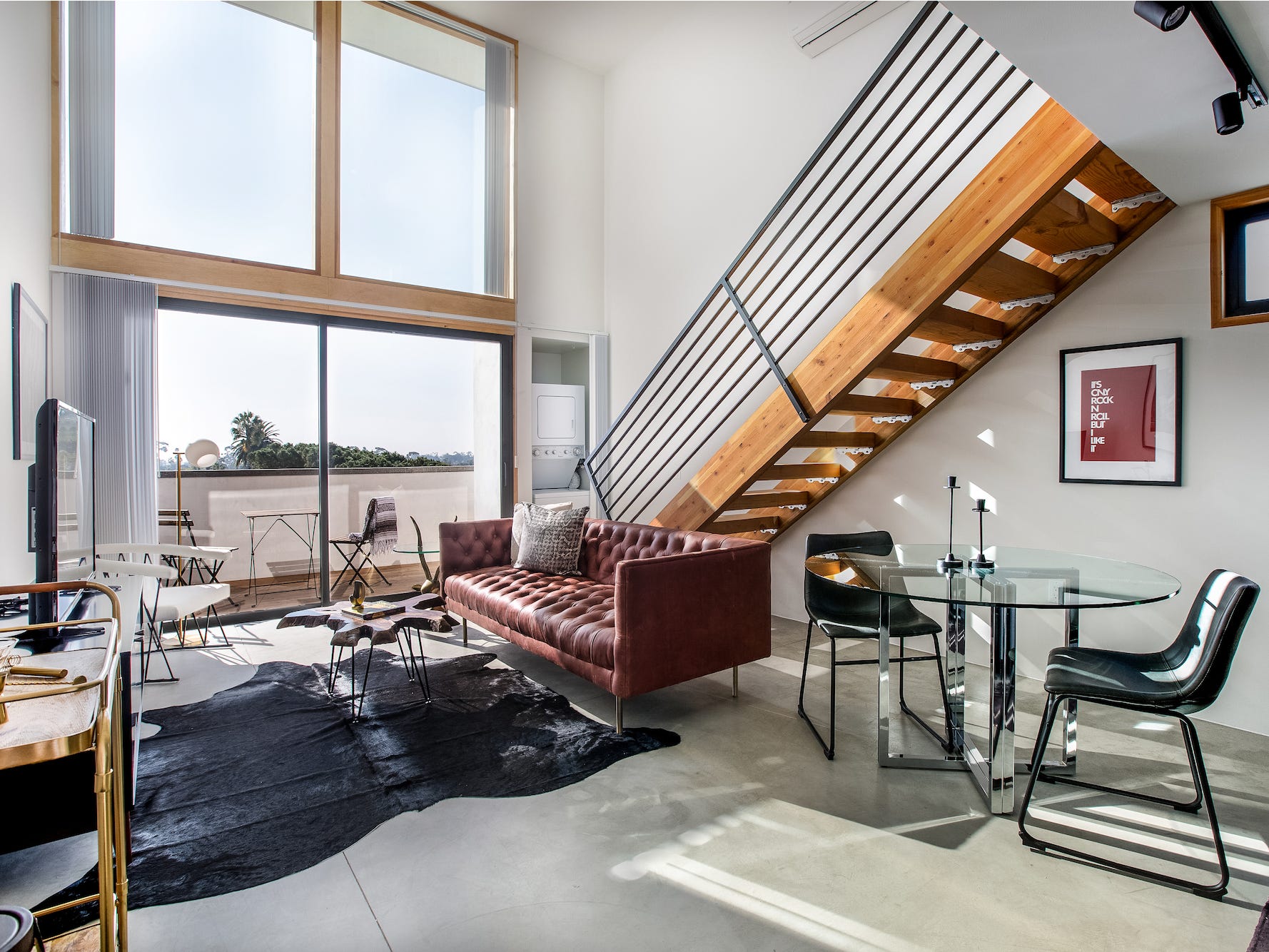 "This has been a great technology for us in providing a great experience for our guests and a great landlord experience for our partners," Rochard said.
He added that they have been able to dramatically reduce guest issues by deploying all these systems that have a robust back-end to them, but there are always going to be some issues that come up that simply can't be anticipated. For those issues, Sonder has a 24/7 support system, and even with their distributed model, they can have a person on-site within 30 minutes regardless of the time of day (or night).
But Don't Let High-Tech Get in the Way of Good Design
One of the things that guests really enjoy about boutique hotels—as well as the more exceptional Airbnbs—is unique, thoughtful design. In addition to app-based services and regulatory compliance, Sonder has also placed a high priority on interior design. In each building, all of the units are individually designed, and those designs do not repeat from one building to another. The design typically incorporates local flavor that further creates a unique guest experience on par with that of a boutique hotel.
They design everything in-house, from property renovations to furniture. They work directly with furniture manufacturers to custom design and build pieces and have their own in-house supply chain, so they order furniture as needed without having to pay for a warehouse full of unused items.
Sonder's "apart-hotels" are located in vibrant, desirable neighborhoods throughout destination cities, but more recently they have begun signing master lease agreements on small—VERY small—boutique hotel properties, some with as few as 10 keys. These are properties that had historically been very difficult to operate. With so few rooms, they are financially difficult to staff and manage, and some of those smaller buildings don't even have room for back-of-house operations like housekeeping or sales.
"With our distributed model we're able to centralize all of that and enable the property to act like it's a much bigger property than it is," Rochard said. "We're bringing in our scale and operations and are able to have higher revenue and a higher-profit operation in these buildings."
It would be inaccurate to call Sonder the "anti-Airbnb," as so much of its DNA is based on the Airbnb model, but it is certainly not just more of the same. As a company that leases, designs, furnishes, and maintains all of its own properties—all made possible through their proprietary in-house technology—Sonder represents what could very well be the future of hospitality, a hybrid model that looks a little like home-sharing, a little like a traditional hotel, and a little like a tech company.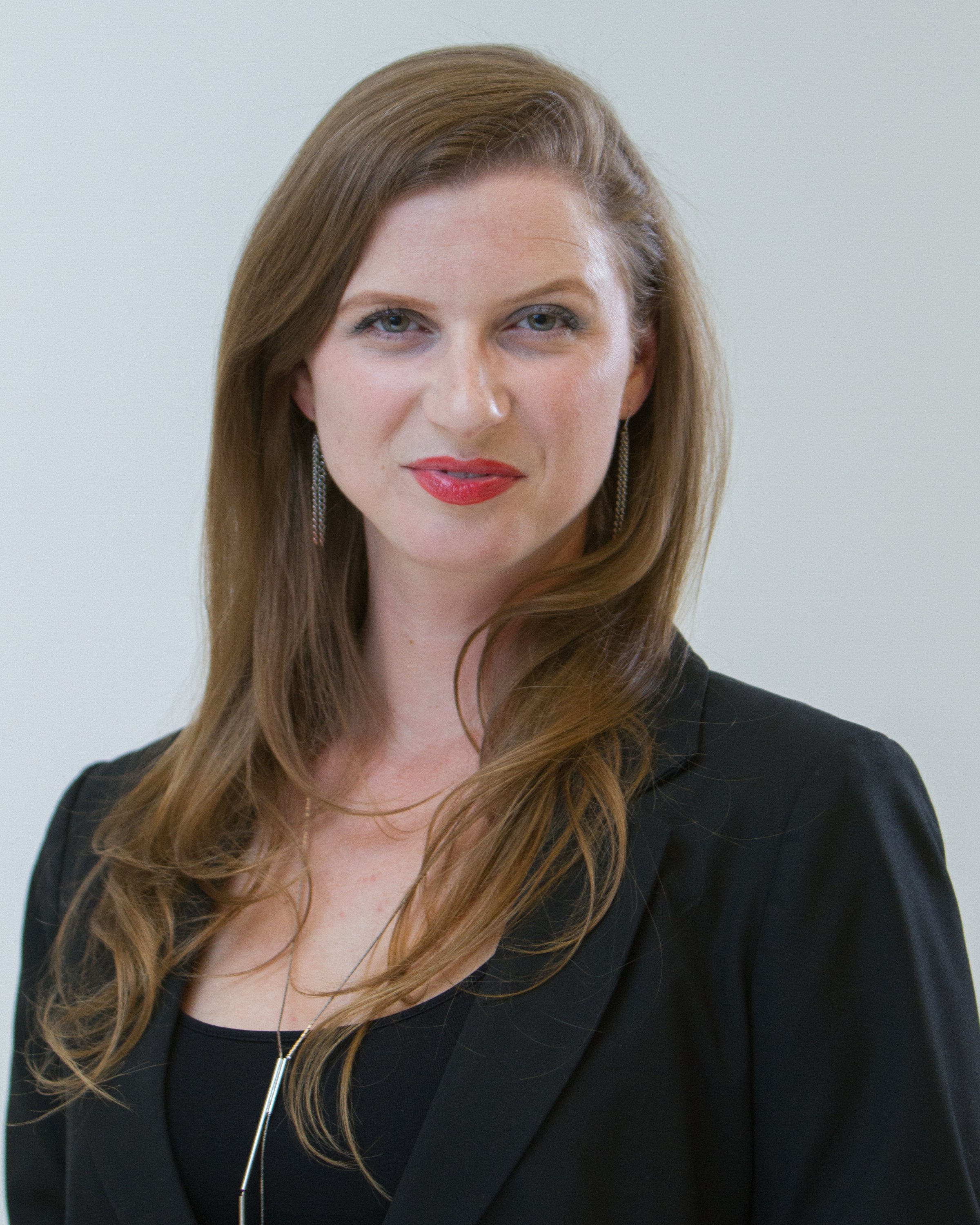 Posted by
Nicole Rupersburg is a content and conference producer for influence group focused on education healthcare and hospitality. She also is a frequent freelance writer covering food, travel, arts, culture, and what-have-you.
Join us at HotelSpaces!
A One of a Kind Retreat for Hotel Development, Design & Construction Leaders.
Oct 8-10,2023 | Frisco, TX
Learn More