The pandemic forced – or, rather, inspired – a seismic shift in domestic travel, with Americans taking a greater interest in our national parks and outdoor tourism to get away from it all.
In response, there has been a proliferation of new "glamping" concepts and outdoor recreation-focused experiences in the hospitality industry. Representatives of two companies, Wander Camp and Getaway, discussed the highs and the lows of launching their businesses during the pandemic at HotelSpaces.
Today's Travelers Want Adventure
The pandemic brought about unprecedented challenges, but it also inspired new opportunities in the travel industry. For Kylie Chenn, Founder & CEO of Wander Camp, it inspired her to finally get serious about an idea that had been brewing in her head based on her own experiences as an avid international traveler.
"When the world shut down we had a big market base of travelers that wanted adventure," said Chenn. "I had been glamping and staying in boutique accommodations all around the world, but I had this idea in the back of my mind. It was never really the right time to launch – until 2020."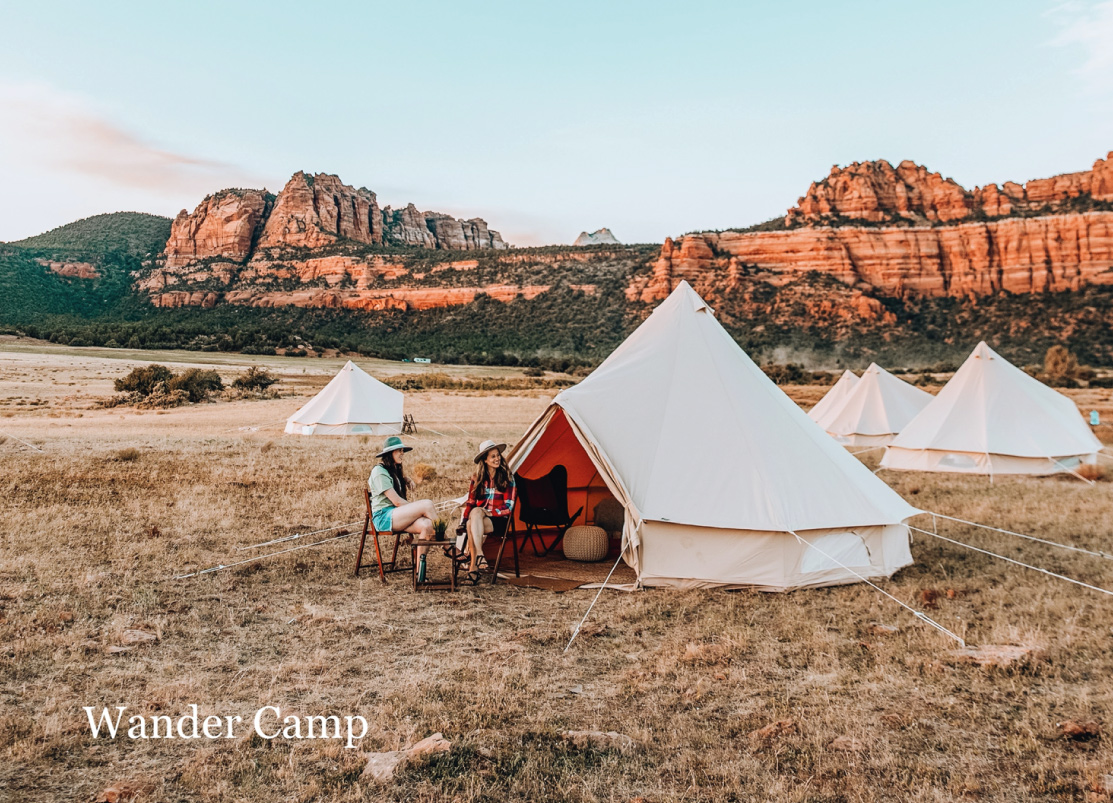 They opened their first locations in Utah because of the sheer number of beautiful parks in the state, many in close proximity to each other (Zion, Bryce, Canyonlands). They discovered there was a huge demand for the kind of experience they were offering and they've continued expanding since throughout the Southwest and West Coast, with plans to move into the Midwest and East Coast.
Getaway followed a slightly different path, according to Stephen Maulden, VP of Real Estate and Construction. The venture began when Jon Staff and his Harvard business school roommate, Pete Davis, built a small cabin for a getaway.
"Jon's dad was pretty handy, so they commissioned him to build a tiny house, and they would go and stay on the weekends," he said. "When they weren't using it on the weekends, they were renting it out to classmates during the week. And then it got to where they could never even use it themselves because it was always booked."
And that's when they realized they were on to something. That one cabin in New Hampshire has turned into 880 cabins across the United States, catering to individuals seeking an escape from the digital world and the stress of urban life.


Launching a New Era of Outdoor Experiences
In June 2020, Wander Camp opened its first location in Utah. By strategically positioning their camps within a 30-minute radius of national and state parks, Wander Camp aims to cater to the growing demand for immersive outdoor experiences.
Getaway targets locations within a two-hour drive from major cities, providing tiny cabins immersed in nature.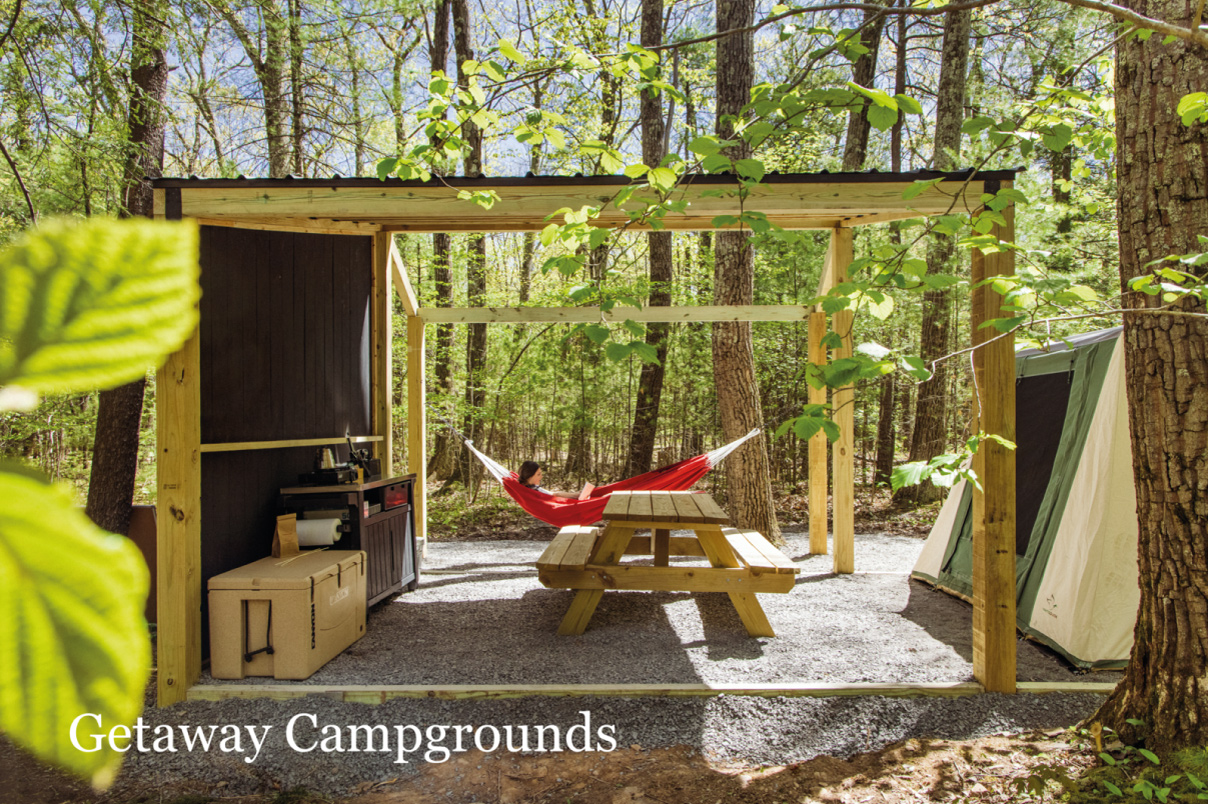 Both Wander Camp and Getaway offer distinct approaches to glamping. Wander Camp provides affordable accommodation options (fully furnished glamping tents) in the low- to mid-tier price range, allowing guests to reconnect with nature in off-grid locations near national parks. Communal bathroom facilities and the short distance from the parks contribute to the competitive price point.
On the other hand, Getaway focuses on minimalist cabins with striking picture windows as their focal point, providing guests with all the essential amenities needed for a comfortable stay without the distractions of technology. Their unique selling point lies in keeping the location secret until the day before guests arrive and providing entry codes, ensuring guests can fully immerse themselves in the experience.
Both companies share a common belief in the importance of reconnecting with nature.
"We believe in free time," said Maulden. "We believe that free time is for everybody and nature is for everybody. We live in a world that is so over-connected – everybody's got a smartphone, we're always on the phone, we're always checking social media, we're playing on our laptops to check emails when we're supposed to be off work and feel pressured to always be working. Studies have shown that frequent breaks from all of that are really healthy mentally, for the soul. We believe that nature is that vehicle."
Location, Location, Location…and Zoning
Site selection plays a crucial role in the success of these hospitality ventures. Chenn emphasizes the significance of traffic, demand, and finding underserved areas when choosing locations. By owning the land, Wander Camp possesses the flexibility to relocate tents and adjust to changing demands.
"We can completely vacate a site. We don't traditionally have utilities. Haul in, haul out, as long as the county permits that. We can vacate a site over a couple of days and move it somewhere totally new," she said. "It allows us to be really nimble, which is unique in hospitality."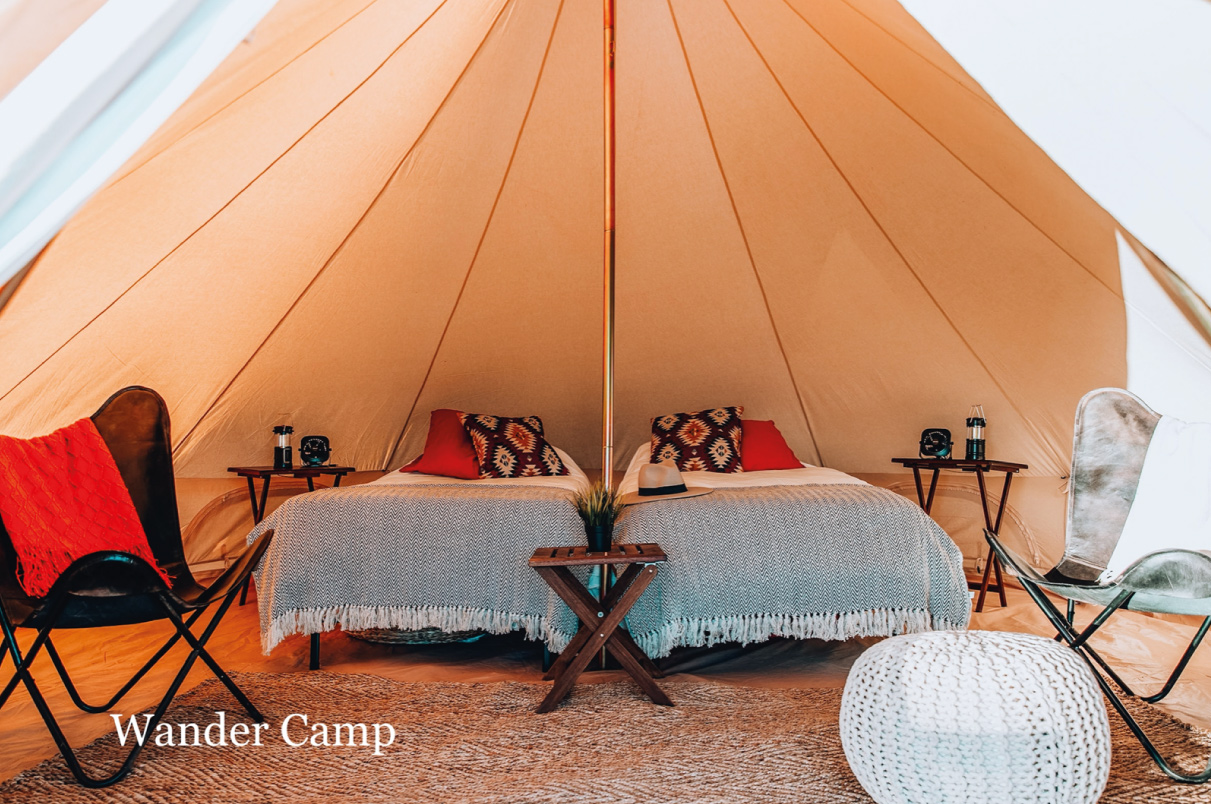 Similarly, Getaway focuses on acquiring land to maintain control and ensure affordability in the face of rising real estate prices. Their "sweet spot" is 80-100 acres so there is ample space between each guest cabin so each individual unit feels "secluded," although some sites are as big as 400 acres.
They also consider existing zoning, as that can create some challenges since a Getaway Outpost falls into a murky gray area between a hotel and a campground that many governing authorities simply don't know what to do with.
Immune to the Pandemic, but Not to Staffing Challenges
Operating in the outdoor tourism industry comes with unique challenges. Seasonality poses hurdles for Wander Camp, as some camps have shorter seasons – some as short as four months – making it challenging to hire and retain staff. Getaway is year-round but has many of the same staffing obstacles given their remote, rural locations.
But both companies have devised strategies to address this issue of staffing. Wander Camp is utilizing more nomadic travelers and offering free accommodations in exchange for work.
"Our business model could not have been set up better for what came [with the pandemic]."
With the remoteness of their locations and limited workforce availability, Getaway has also discovered having employees staying on-site makes all the difference, particularly in areas that can get a lot of snow and employees can't commute on certain days.
Weather can be an issue for both. Flash floods, wildfires, and extremes in temperature all present challenges. To overcome these obstacles, they prioritize making their sites weatherproof and offer credits or evacuation options when necessary.
At the end of the day, it always comes down to location, and the pandemic created a whole new breed of traveler – and a whole new kind of opportunity.
"No business is immune to the effects of a pandemic, but I'm sure glad we were not in the business of being concert promoters," joked Maulden. "Our business model could not have been set up better for what came."
There's Enough Space for Everyone in the Great Outdoors
The dramatic shift in leisure travel trends and the explosive growth of interest in outdoor tourism has not gone unnoticed by major hospitality players: publicly traded REITs like Starwood Capital Group and Summit Hotel Properties are making investments in the outdoor tourism segment through strategic partnerships, while some of the biggest names in the outdoor hospitality space like AutoCamp and Under Canvas are rapidly expanding their offerings.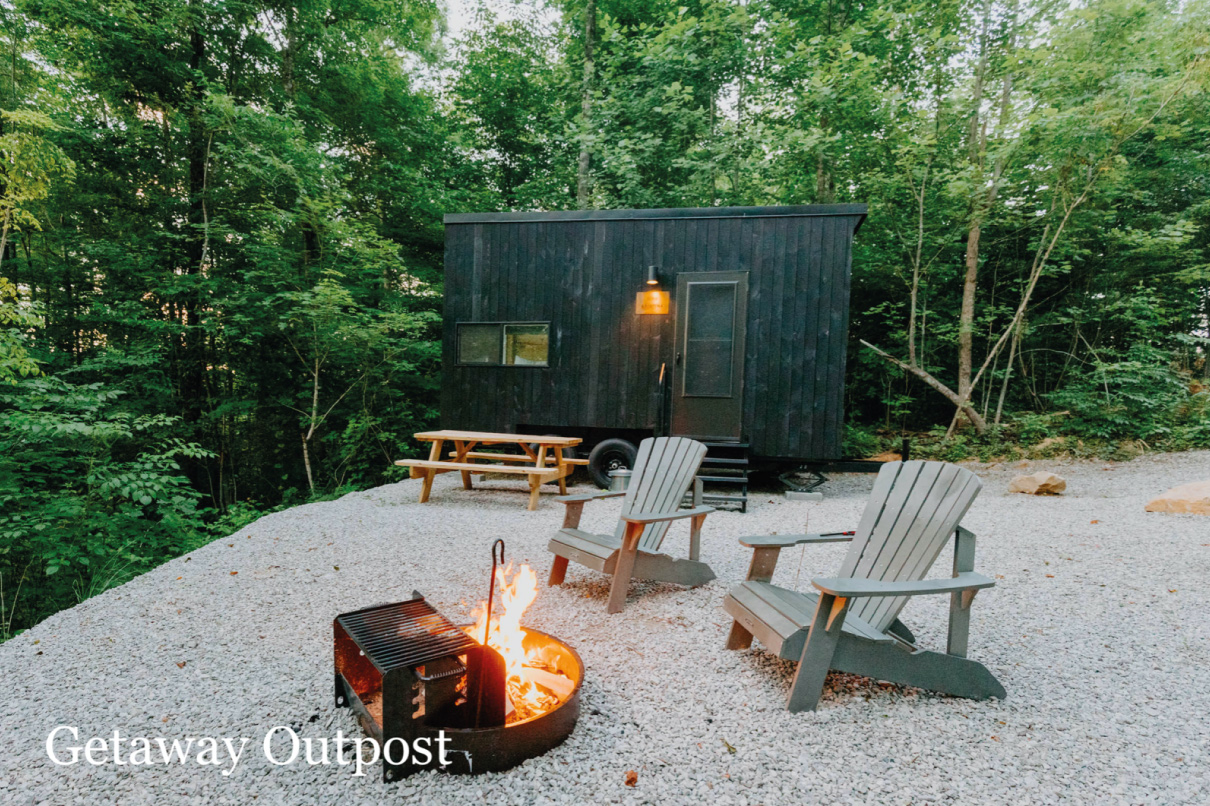 Global hospitality chains are also dipping their toes in rushing waters of the outdoor tourism category: both Marriott and Hyatt have glamping destinations nestled within their massive portfolios of brands, and the ultra-luxury Four Seasons even operates its own tented resort.
"It's a big enough space for all of us to play in it."
While some might see all "glamping" concepts as being interchangeable and indistinguishable, Chenn disagrees. She pointed out that even Wander Camp and Getaway offer very different experiences within the glamping segment, and aren't really competing with each other.
Not all glamping is the same: there are rustic tents and ultra-luxury ones, glass-walled domes and tiny homes, all-inclusive retreats and no-frills campgrounds, communal settings and those geared towards private escapes. The offerings are as diverse as the hotel industry itself.
Maulden agrees there's a big enough market for everyone and companies just need to determine what market they want to serve to find their niche.
"It's a big enough space for all of us to play in it," he said.
With low development costs, high ADRs, and "incredible" valuations, this stargazing-loving segment is positioned for astronomical growth.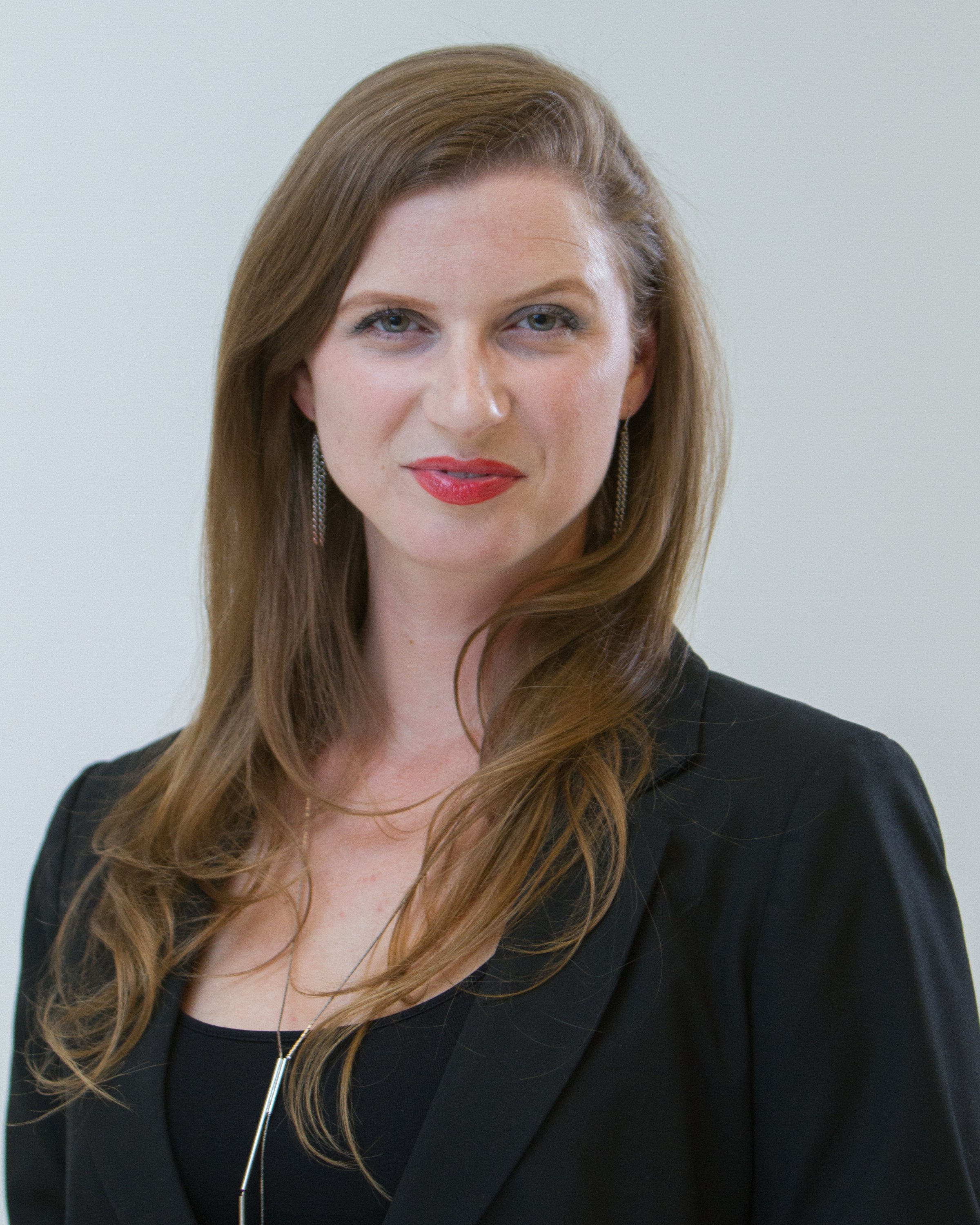 Posted by
Nicole Rupersburg is a content and conference producer for influence group focused on education healthcare and hospitality. She also is a frequent freelance writer covering food, travel, arts, culture, and what-have-you.
Join us at HotelSpaces!
A One of a Kind Retreat for Hotel Development, Design & Construction Leaders.
Oct 8-10,2023 | Frisco, TX
Learn More