Right now in the hotel industry, people can't stop talking about luxury vinyl tile (LVT) flooring, also known by many as luxury vinyl plank (LVP) flooring.
"This conversation is one of the hottest conversations in the marketplace today: whether to use plank or not," says Jamie Thorn, Director of New Business Development for Forbo Flooring.
It's a highly debated issue at the moment, and industry professionals have strong opinions on either side of the argument. Everyone generally seems to agree that they want an alternative to traditional carpet—which gets worn and dirty very easily and needs to be replaced frequently—but the verdict is still out on whether or not LVT will be the thing to replace it.
Here, we speak to two industry professionals for two different takes on the benefits and the drawbacks of LVT flooring. Spoiler alert: There is no consensus here, but each provides valuable insights based on their own perspectives and experience.
From a hotel developer
Carl Hren, Senior Vice President of Development of Concord Hospitality, is a big fan of LVT flooring…if it's done properly.
"The category is new and it has made a big push into the hospitality industry, but there's good product and bad product," he says. "Some brands are shying away from it because people have put in bad product and it hasn't worn well, but there's awesome stuff out there that we're putting into high-end brands that looks and actually feels like real wood."
Concord is currently using LVT flooring in its pipeline of AC Hotels by Marriott - where it is the brand standard. It's also being used in some of the other brands, including full service Marriott's, Concord is about to install its first LVT flooring in a new Hyatt Place prototype, and in the guest kitchens on a Hilton Homewood Suites about to break ground. From there, Concord is looking at introducing LVT to several more projects.
Hren explains that there is residential-grade and commercial-grade LVT, and some hotel developers have tried using the same lower-end LVT products that are being used in large apartment buildings inside hotel guest rooms. Because these products are lower quality, they can't withstand the wear-and-tear that a hotel guest room sees.
"It's got to be stronger and more durable," he says, stipulating that he would never recommend putting any kind of LVT flooring into high-traffic areas like the front desk, elevators, or hallways. But for guest rooms, he says, it's a great alternative to carpet.
"It's easier to clean—you can clean it with a Swiffer—and it looks cleaner to our guests. There's no question that some guests perceive carpet as being dirty, especially when it's been there for years and years."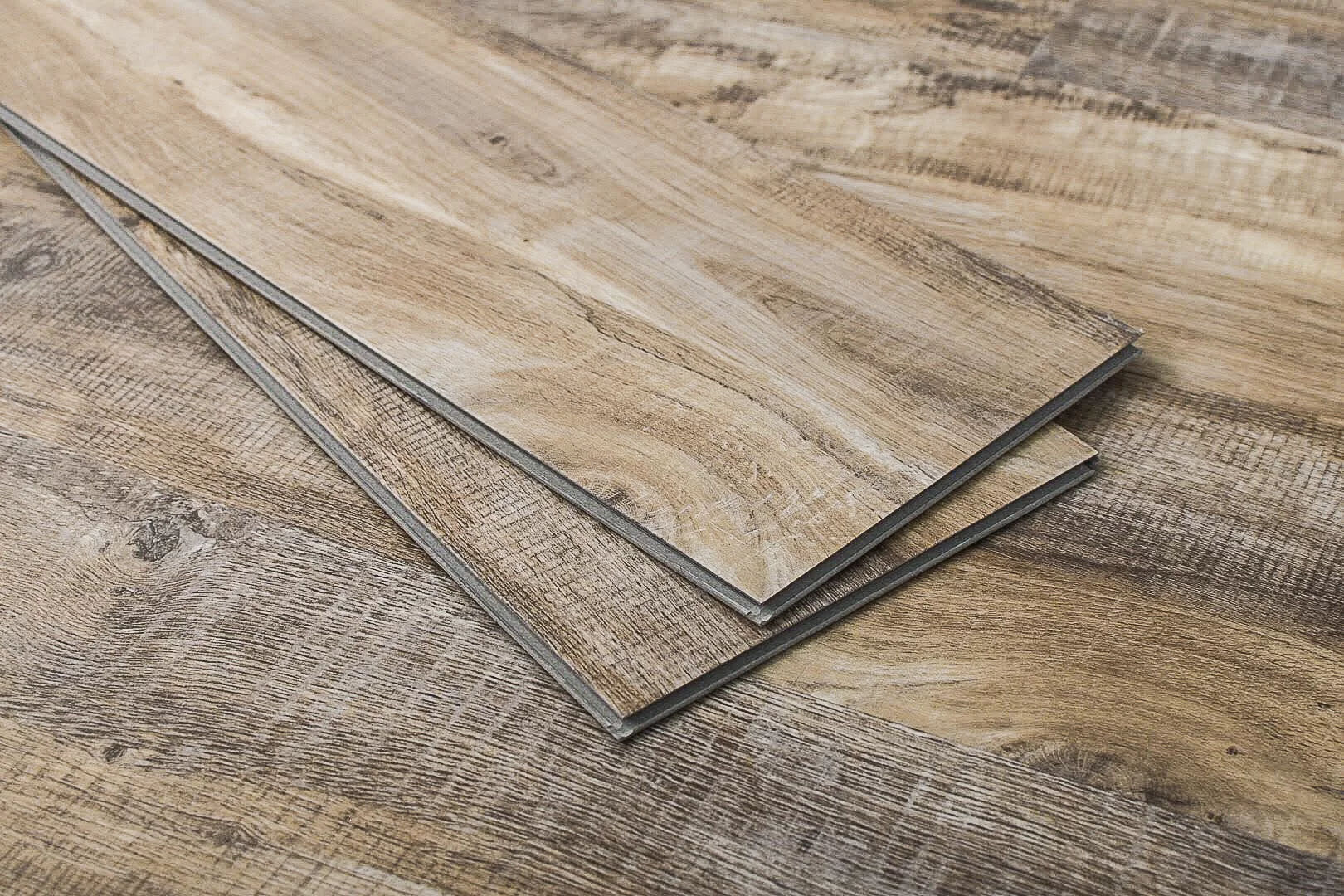 LVT flooring
Carpet only lasts for seven years at the most before it needs to be replaced; so with each renovation cycle, all of the guest rooms need new carpet. Hren says LVT flooring will last a minimum of 14 years (or two renovation cycles) and could potentially last as long as 21 years.
Of course, this is all entirely dependent upon the quality of the material as well as the proficiency of the installation. In short, it needs to be a high-quality commercial-grade product, and it needs to be installed correctly by knowledgeable professionals.
For quality, Hren recommends a product that is a minimum of 5mm thick with a 20+mil wear layer (the layer between the printed design and the urethane finish). A thick wear layer helps to protect the LVT from damage and also offers sound protection.
It's also extremely important that the product is installed properly, and that includes caulking. Without caulking, water can get underneath the flooring and cause a lot of problems, especially in wood frame buildings. But when it's properly caulked, the floor can withstand moisture—so much so that Hren's team confidently uses it in bathrooms.
Caulking does require maintenance, Hren points out, so every year it needs to be examined and re-caulked as needed, but it's a tradeoff he is perfectly happy with given the other benefits of LVT over carpet.
He also addresses the "sound issues" that some associate with LVT flooring by saying that it's really all about what you buy.
"The product we're buying has a built-in sound mat attached to the back of it, a thick piece of black cushioned rubber that meets the STC sound rating from floor to floor within the brand standards," he says. "If you cheap out, yes, you'll have sound issues, especially in a wood frame building."
The black rubber is mold- and moisture-resistant, which is why Hren advises to use it instead of cork, and it also means that an underlayment isn't needed. While some of the cheap LVT products require an underlayment, well…see again: don't buy the cheap product.
He admits that, much like tile, LVT can be cold to the touch of bare feet, so an area carpet around the bed might be preferred. But, he stresses, it isn't necessary strictly for sound absorption.
Another thing to be aware of is that some LVT products need to acclimate before installation; it depends on the manufacturer. It is important to NOT skip that step if it is recommended, otherwise there are likely to be problems.
Even with these considerations, Hren still thinks LVT is a great product and an excellent alternative to carpet. While LVT is marginally more expensive than carpet, it is also significantly cheaper than tile and lasts much longer than carpet. And for naysayers, he says, LVT gets a bad name not because it's a bad product, but because of bad installation and cost-cutting.
"They have to make sure the right stuff goes in and gets installed properly, just like how EIFS got a terrible name because of the way it was installed—people cut corners and it caused all kinds of problems," he says. "If you buy good quality stuff and install it right, it will last 15-plus years."
From a manufacturer
Jamie Thorn of Forbo Flooring says that their LVT flooring—he often refers to it as "vinyl plank," since a majority of the sales are wood visuals in a plank format —is the best on the market. And maybe you could assume that of course he would say that; his company manufacturers it, after all.
But even with that in mind, he still doesn't recommend LVT flooring for hotel applications.
"I think vinyl plank is a great product in certain applications. I do not feel a hotel guest room is one of those applications," he says. "As someone who stays in hotel rooms 200 nights a year, I am uncomfortable when plank is in my guest room."
Thorn's biggest critiques of LVT is that it's cold, hard, it's noisy (carpet absorbs a lot more noise), it scratches easily and those scratches can't be repaired, and it's also slippery under wet feet, which could pose a liability issue.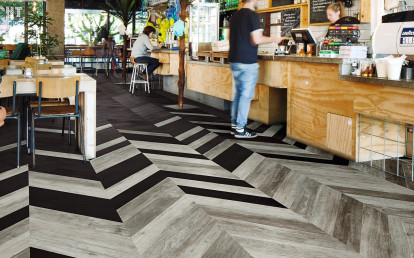 LVT flooring used in a high traffic area
He says that LVT certainly has its applications, like residential and light commercial, and it can be great for those. But he's seeing it used in too many places he feels it's not suited for.
"There is no such thing as one-size-fits-all, where one product is a great solution for every application," he says. "Plank has become a product category that's been so embraced that we're seeing it everywhere and seeing some people making some bad decisions with it. And this is coming from someone who makes it."
He understands why hotels want to get away from carpet—it's impossible to keep clean (especially when you factor in the mess from people's pets), it looks bad when it's worn, people think it's gross, and it has to be frequently replaced. However, he cautions that in the mad rush to get away from carpet, developers and hotel brands are opening themselves up to different kinds of problems.
"I fully understand why they don't want carpet. I just don't feel like everyone is seeing all the challenges with plank," he says. "I don't think anyone is thinking through what possible problems they could have here because they don't have them today. When you have carpet, the last thing you have to think about is a liability issue from a slip and fall or issues with noise. Now you'll have to deal with these things you aren't even thinking about right now."
While he agrees that having a high-quality product that is properly installed would go a long way towards addressing some of the disadvantages he sees with LVT flooring, he is still skeptical of developers trying to cut costs and unknowledgeable laborers trying to cut corners. He also sees potential issues with cleaning (housekeeping staff using dirty water to mop the floors), and feels that 10 years, at best, is probably a much more realistic expectancy for the life of the product in a hotel guest room.
Even though he's not convinced that a hotel guest room is the best application for LVT, when a customer insists on using it he recommends buying a product with cushion to reduce noise and add comfort. Because Forbo manufactures their own LVT flooring rather than sourcing it, he stands by their product as being one of the best in the industry.
"Overall my view is that we're a flooring manufacturer and we make plank. It's a great product for a lot of applications, but I would question the guest room application. Plank might solve all of the issues with carpet, but you have to consider the other outcomes of using plank. I want to be real. I don't want to overly promote something for the benefit of the company, but if you want to buy it, I make the best one out there and I'll tell you to please consider cushion."
Conclusion
We are sure this debate will continue as the hospitality industry continues to look at ways to reduce cost while hitting the desired "look" that their guests desire.
However, one last item to note, if sustainability is part of your corporate initiatives, please understand vinyl plank will not meet your goal. In addition to being PVC based, most LVT is sourced and produced by third parties in Asia. Thus, documented ingredients and impacts are not available for declaration – especially as it relates to the purity of recycled content and its supply chain. But that's a whole other topic...for a future blog post 😉.
---
Join us at HotelSpaces '19 in Austin to explore the latest innovations in hotel development, design and construction.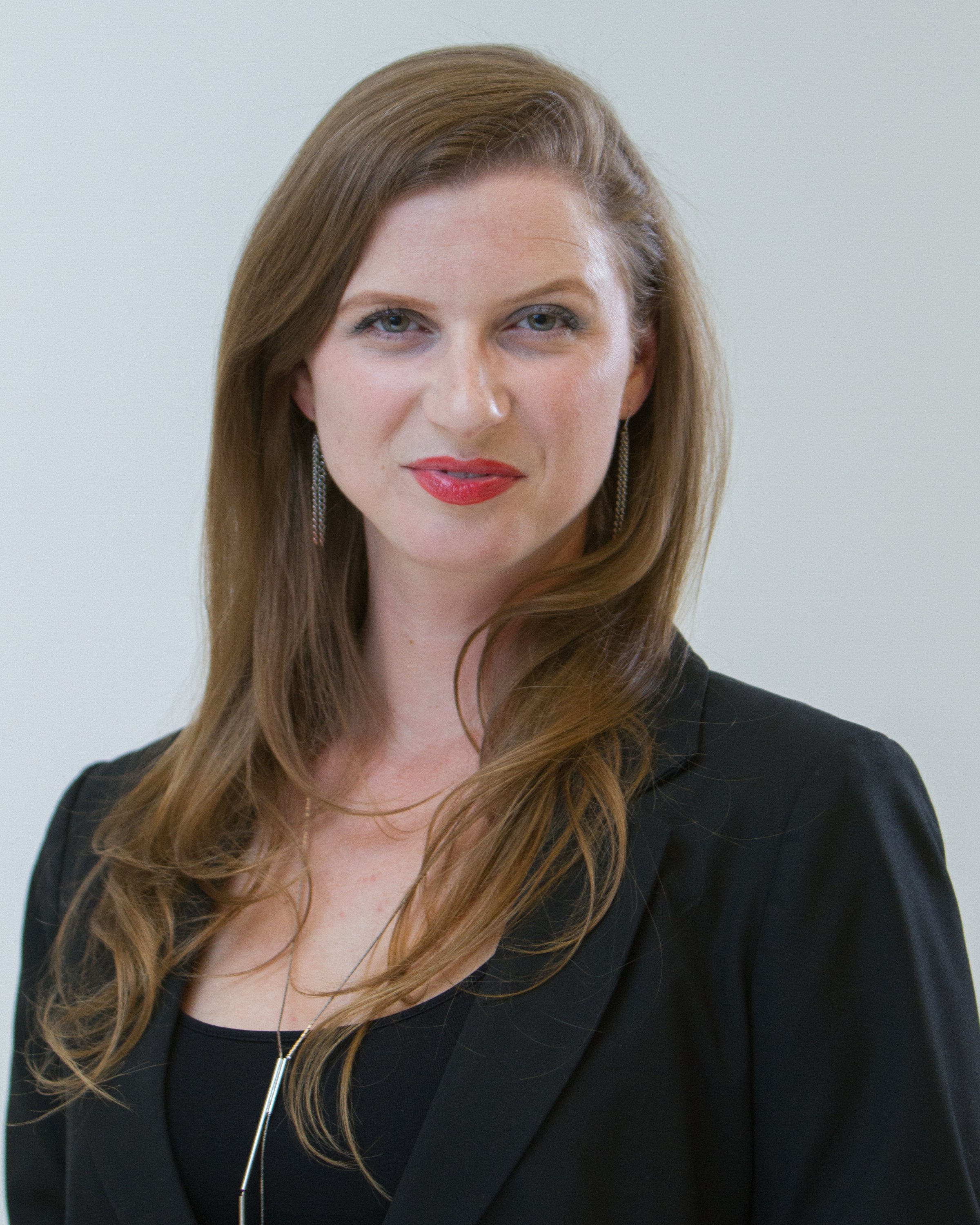 Posted by
Nicole Rupersburg is a content and conference producer for influence group focused on education healthcare and hospitality. She also is a frequent freelance writer covering food, travel, arts, culture, and what-have-you.
Join us at HotelSpaces!
A One of a Kind Retreat for Hotel Development, Design & Construction Leaders.
Oct 27-29,2024 | Palm Springs, CA
Learn More