It's a fine line between thoughtful trend and clever gimmick. Himank Goswami, (Former) Senior Manager of Design & Technical Services at Emaar Hospitality, spoke at HotelSpaces about the biggest buzzwords in hospitality, and gave his own insights on how to stay on top of trends while still providing exceptional value and service to your customers.
Innovation. Experience. Personalization. These are the three big buzzwords in hospitality right now, as Goswami sees it.
"These buzzwords are the products of a truly transformational phase that hospitality has been going through these last few years," he said.
Disinnovation: When Innovation Gets in Its Own Way
Even just 10 years ago, the hospitality industry looked drastically different than it does today. The last decade has seen such innovations as the rise of the sharing economy, big data, blockchain technologies, and cryptocurrency. Now there's even talk of a hotel in space.
"Innovation" is a word that gets thrown around a LOT, but if done to excess or with little consideration of the actual user experience, it can actually become disinnovation.
"We will experience as much innovation in the first few decades of the twenty-first century as in the entire history of the human race," Goswami said.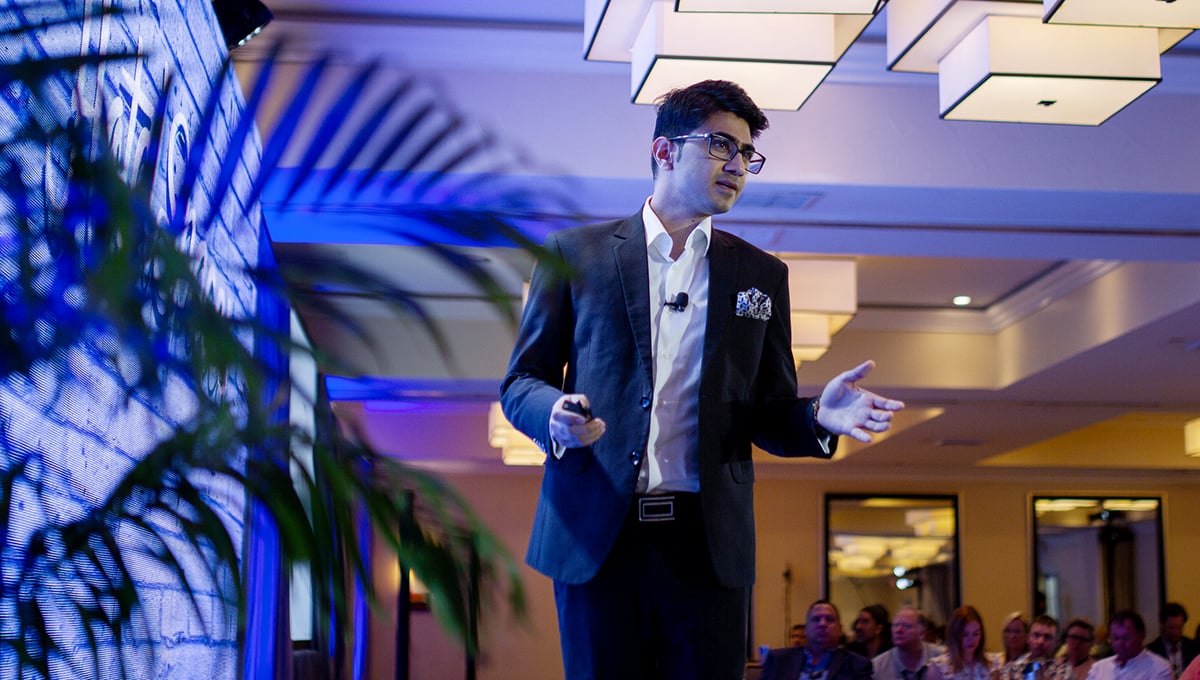 But, he cautioned, not all innovation is good innovation, and sometimes when brands try to get too creative, they end up with what he calls "disinnovation:" weird layouts (like a hotel room entrance in the bathroom), inefficient design with a function-follows-form approach, non-ergonomic furniture, overly-complicated technology, and overlooked basics.
"Technologies that complicate the guest experience alienate guests," he said. Then he told a story about a time he and his family stayed in a suite in South Asia and his young daughter ordered a movie on the iPad in the living room. In what was meant to be a thoughtful service touch, a window popped up on the screen that said, "Popcorn is on the way, please enjoy your movie." Then the screen of the iPad froze, so his daughter, doing what any kid would do, went into the master bedroom and used that iPad to order the same movie. Once again a window popped up saying, "Popcorn is on the way, please enjoy the movie." Again, the screen froze.
He joked that the whole family had popcorn for dinner that night, and his daughter still didn't get to watch her movie. "Someone wanted to enhance that experience but ended up ruining it instead."
The good news, he said, is that all of these disinnovations are easy to fix.
"A user-friendly design costs the same amount of money and effort as that which is not. Good design is good business. It's a combination of how it looks and what it does. Is it user-friendly? What value does it add?"
He joked that "FOMO"—"fear of missing out"—is causing us to complicate the simple things in life. The key to avoiding disinnovation is following the deceptively simple process of "design thinking," a solutions-focused design method that emphasizes empathy and attention to detail. That means that the end user's needs and experience are considered in the design itself, encouraging designers to ask themselves what might make their users' lives easier and better.
"Paying attention to detail is not about spending hours on drawings and presentations," Goswami said. "It's simply about training our eyes to see things as hoteliers must see them and guests surely will see them…and tell the whole world through Trip Advisor."
Create a Social Experience, and Not Just for Social Media
The second big buzzword that Goswami addressed is "experience." There is a lot of focus on creating "experiences" in hotels right now, to the point that one study predicted two-thirds of luxury hospitality properties will be "experience-based" by 2022.
"Experience is more than just pretentious design elements or quirky details," he said. "It's extremely important to create experiences that are genuinely indulging."
He referenced the growing trend of communal spaces, bars and lounges that double as lobbies, lobbies that double as co-working spaces, lobbies that become lively lounges at night, and restaurants/bars/lobbies/lounges/co-working spaces all designed as extensions of one another.
Many hoteliers are already thriving with such communal, socially-oriented spaces. The problem is, he said, it has primarily been the mid-scale and economy hotel brands that have adopted these trends.
"Mid-scale and economy hotels have been the centers of innovation over the last few years," he stated. "Luxury brands have remained fundamentally the same over the last several decades. They need to wake up to the new reality of people moving away from pretentious lifestyles and want to indulge and explore new experiences."
The average age of the luxury customer has also fallen from 50 to 40, and with that has come a different mindset. People want experiences with a sense of purpose, not just "luxury."
Personalizing Beyond an AI Algorithm
Finally, Goswami addressed the third piece of the buzzword trifecta: personalization.
Predictive personalization through machine learning and predictive technology are things all hotel chains will have in the future to monitor and record guest behaviors and preferences in order to personalize and customize their experiences. But that's the thing: ALL hotel chains will have this technology. So what difference does it make to the guest?
"It's fueling the growth of commoditization of an already commoditized industry, which happens when guests perceive all hotel brands as similar and their only particular motivation is cost," he said. If every hotel is essentially the same, do you care which one you stay at? No, the only thing you would care about then is which one is the cheapest.
An IBM Institute for Business Value study found that 68 percent of respondents found little or no noticeable difference between hotel chains—worse even than airlines. That's not good news for hotel chains.
Predictive personalization is something for our convenience but not necessarily for our experience, he said.
"Technology helps us reduce friction in our daily lives and in our hotels, but technology alone cannot be the value proposition."
Instead, he said that brands should focus on emotional personalization: something that requires an active and engaged staff to perform. This goes beyond a wine bottle or an object waiting in the room based on a quick Facebook search: Goswami recalled staying at a resort in Bali where his daughter was gifted a particular stuffed animal that a staff member had observed her playing with in the hotel's play area.
"This was not some random, customary ritual, but something that was genuine," said Goswami.
He brought up a luxury hotel chain in South Asia where the staff is given a stipend to spend on guests at their discretion without having to line item the expenses to management. After launching this initiative, the brand's Net Promoter Score went up.
"Richard Branson said, 'If you take care of your employees, they'll take care of your customers.' If there is any industry where this is most applicable it is the hotel industry," Goswami. "True personalization can only happen by an empowered staff."
To summarize his talk, Goswami left the audience with this final thought: "We're passing through a truly transformational phase and it is extremely important to foster innovations that make a difference."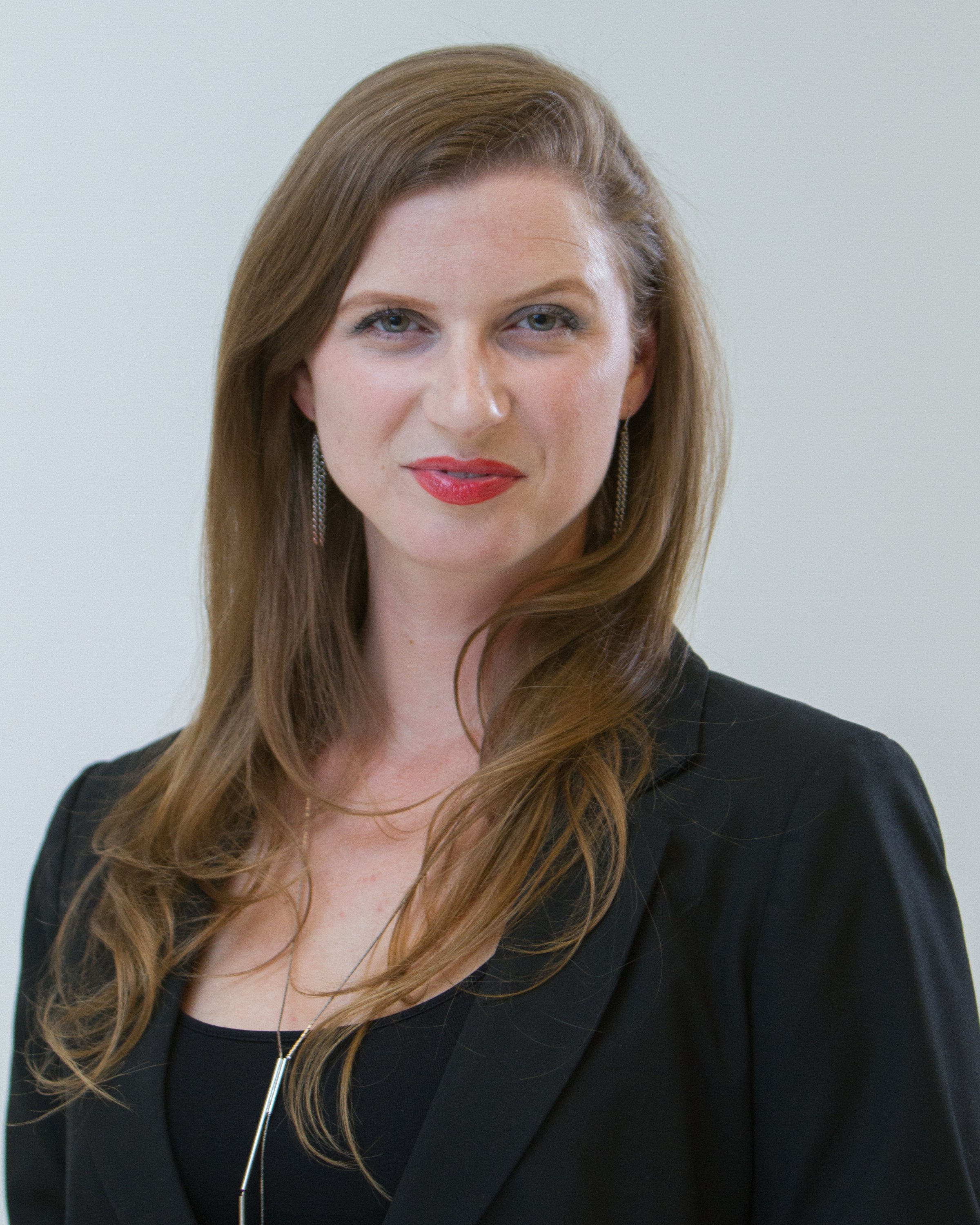 Posted by
Nicole Rupersburg is a content and conference producer for influence group focused on education healthcare and hospitality. She also is a frequent freelance writer covering food, travel, arts, culture, and what-have-you.
Join us at HotelSpaces!
A One of a Kind Retreat for Hotel Development, Design & Construction Leaders.
Oct 8-10,2023 | Frisco, TX
Learn More