"We're going to do something different today," Danny Forster, Principal of DF&A, proclaimed by way of opening a panel discussion on modular construction at HotelSpaces. "We're going to tell the truth about modular. We're just going to be completely candid about how exciting it is...and how challenging it is."
Forster is plenty familiar with those challenges: he is an industry-leading advocate and thought leader for the delivery method, and his firm is currently working on the world's tallest modular hotel, the 26-story AC Hotel New York NoMad scheduled to open in 2020 as well as multiple other ground breaking modular projects.
Joining him for the discussion was an assembly of some of the most knowledgeable players in the modular space: Jennifer Abuzeid, Senior Director of Global Design Strategies at Marriott International; Sanat Patel, Co-Founder & Managing Partner at AVANA Capital; Tim Osiecki, President of Development at AWH Partners; and Dave Walsh, Senior Director of Project Management at Marriott International.
The Rewards Outweigh the Risks
Forster kicked off the conversation by acknowledging that modular projects are undeniably exciting given their novelty and complexity and offer a host of advantages, but as a result of that newness, it can be difficult to garner financing. Turning to the panel, he asked them about their decision to put money into modular projects, which is still a sector of the industry in its relative infancy.
Patel said he looked to modular as an opportunity to leverage the benefits of the manufacturing process, where the work is executed in a controlled environment. Because of that controlled environment, typical risks associated with conventional construction are mitigated as modular tends to produce fewer change orders—which can get astronomically expensive in traditional builds—and the quality of the workmanship is better and more consistent, another huge advantage at a time when the whole construction industry struggles over a lack of skilled labor.
An Education for Everyone
Walsh said that Marriott arrived at the notion that modular made sense for them by observing the many issues with labor at their construction sites and seeing franchisees struggling to get projects open. They saw their timelines on 150-room, wood frame projects go from 10-12 months to almost 20 months due to labor challenges, and it's only been getting worse.
"The more manufacturers we can get into this space, the happier everyone will be and the more of this ecosystem can be created"
They had a lot of apprehensions over the embrace of full volumetric modular construction. When they first started looking into it, they found an industry that was extremely fragmented and, in many ways, not yet developed. Marriott spent several years educating manufacturing partners on the needs of the hospitality industry, which was completely foreign to them at that point.
Abuzeid reiterated the extent to which Marriott worked to cultivate and educate manufacturing players to, essentially, create the partners they needed rather than trying to find ones that didn't yet exist.
It was very important for Marriott to pick the right partners and help nurture them by explaining the world of hospitality; in turn, Marriott also learned the world of manufacturing from them.
Abuzeid said she would love to be able to snap her fingers and have 200 factories open up right now just to handle Marriott's pipeline alone.
"The more manufacturers we can get into this space, the happier everyone will be and the more of this ecosystem can be created," she said.
It's Not Cheaper, So Why Do It?
Modular construction has myriad benefits; however, at least in today's market, lower costs is not one of them. Forster asked the panel why they decided to move forward with such projects despite this methodology not offering a cost advantage.
Osiecki explained that modular construction addresses logistics and labor issues that conventional ground-up construction simply can't. At a current building site in Brooklyn, New York that's just 30 feet wide and being built 25 stories tall, modular was simply the best solution to the logistical issues of space and safety concerns. The project is also being designed by Danny Forster & Architecture.
"In the end modular is going to cost us a small premium, but it's also going to give us quality that's second to none," he said. "We're just not going to get this kind of quality in the field."
Being able to work with a manufacturer early on in the design process that can guarantee not only a precision product but also an absolute cost certainty helped AWH Partners get comfortable with the project.
"It really insulates us from the inevitable change orders that come on all projects," he said. "Beyond that, this is an exact science at shop drawing levels, and that just gives us the continuity that is necessary to make these [projects] really worthwhile."
Additionally, he said, the added cost will be offset by the speed of delivery. On this particular project in Brooklyn, Osiecki said they're expecting that by leveraging modular will save them approximately six months of construction time.
"When you can get revenue flowing six months earlier on a project like that, that's really helpful with your soft costs," he said.
Patel re-emphasized that point. "Modular construction takes out uncontrollable risks such as weather and labor issues," he said. "So the speed to market gets you there faster so you're able to get stabilized and recycle your business model a lot sooner, and that's something that should be figured in when you look at a cost comparison. There's a premium today but you're open faster, and that premium can be offset through profits."
If Modular is So Great, Why Isn't Everyone Doing It?
With modular construction, you have a higher quality product that can get open and generating revenue sooner. So…why isn't everyone doing it?
As Forster described it, the reason is actually pretty simple: "radically transforming an entire industry isn't easy"
"Radically transforming an entire industry isn't easy."
There are the technical issues around the A+E community improving their level of documentation, municipal authorities becoming familiar with how these systems work and testing agencies developing methods by which these systems can be validated.
And then there are ways to increase efficiencies, like a manufacturer having multiple preexisting hotel designs to choose from so people like Abuzeid can simply walk into their showroom and say, "I want that one."
"Why can't you order your modular hotel unit on Amazon?" she asked. "We want to get to that point."
Walsh said that the solution is obvious: a box that can be pulled right off the shelf.
"[We need to get] the owners to have that mindset of, 'The box is the box,'" he said. "But we're not selling boxes; we're selling precision."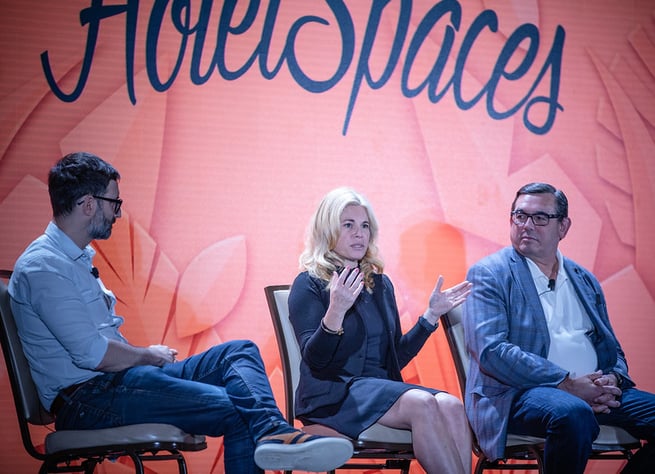 Wait, So, Why Isn't Everyone Doing It?
There are a lot of factors that are currently preventing modular from becoming mainstream: first of all, there aren't enough manufacturing facilities that are capable of effectively performing the work required, and certainly not in mass quantities. Beyond that, the lending community has also shown some hesitation in fully adopting this new technologyI appreciate, and then there are all the issues around regulatory and building codes—in the U.S., there are 50 states and they all have different codes, and many don't yet have anything specific to modular.
"We need developers, lenders, architects, brands, and city officials to be on the same page to make this process frictionless, which today it is not," Forster stated. Municipalities need more education (and there needs to be increased industry leadership and advocacy in that space), manufacturing facilities need to be modeled more like automotive assembly lines, and a host of other nuances (like AIA contracts) need to be updated and augmented to support this paradigm shift.
It's Only a Matter of Time
While the early adopters are forced to face these challenges head-on, and are in many ways developing the best practices today that will become the norm tomorrow, the panelists unanimously agree that modular construction is the future, and it is only a matter of time before it is widespread.
"We're starting to see a much more unified demand across many different types of companies building many different products," said Abuzeid. "This is really a change in how we build, period. This is how we believe it's going to go for no other reason than we are just going to run out of labor; it's just that simple."
The more companies that get involved in the modular space, she said, the more they can all start working together on ways to standardize and universalize certain modular strategies and keep manufacturing lines running so that they're working on a hotel one day and a multifamily project the next. Hospitality may be the first wave, Patel added, but the labor shortage is across the board, and once modular becomes more mainstream, it will be widespread in industries from hospitality to healthcare, residential to retail.
As the lively and informative conversation came to a close, Forster shared his final thought: "I don't think modular is the only answer to transform the construction industry, but I think one thing we can agree on is that the way we build buildings today can be improved, and modular is one very compelling way forward. What's exciting about this is that it's an alternative approach. It unequivocally has tons of challenges associated with it, but the amazing thing is that there are some significant players in the field who are prepared to take a risk and get engaged."
---
Subscribe below to get the latest insights from HotelSpaces!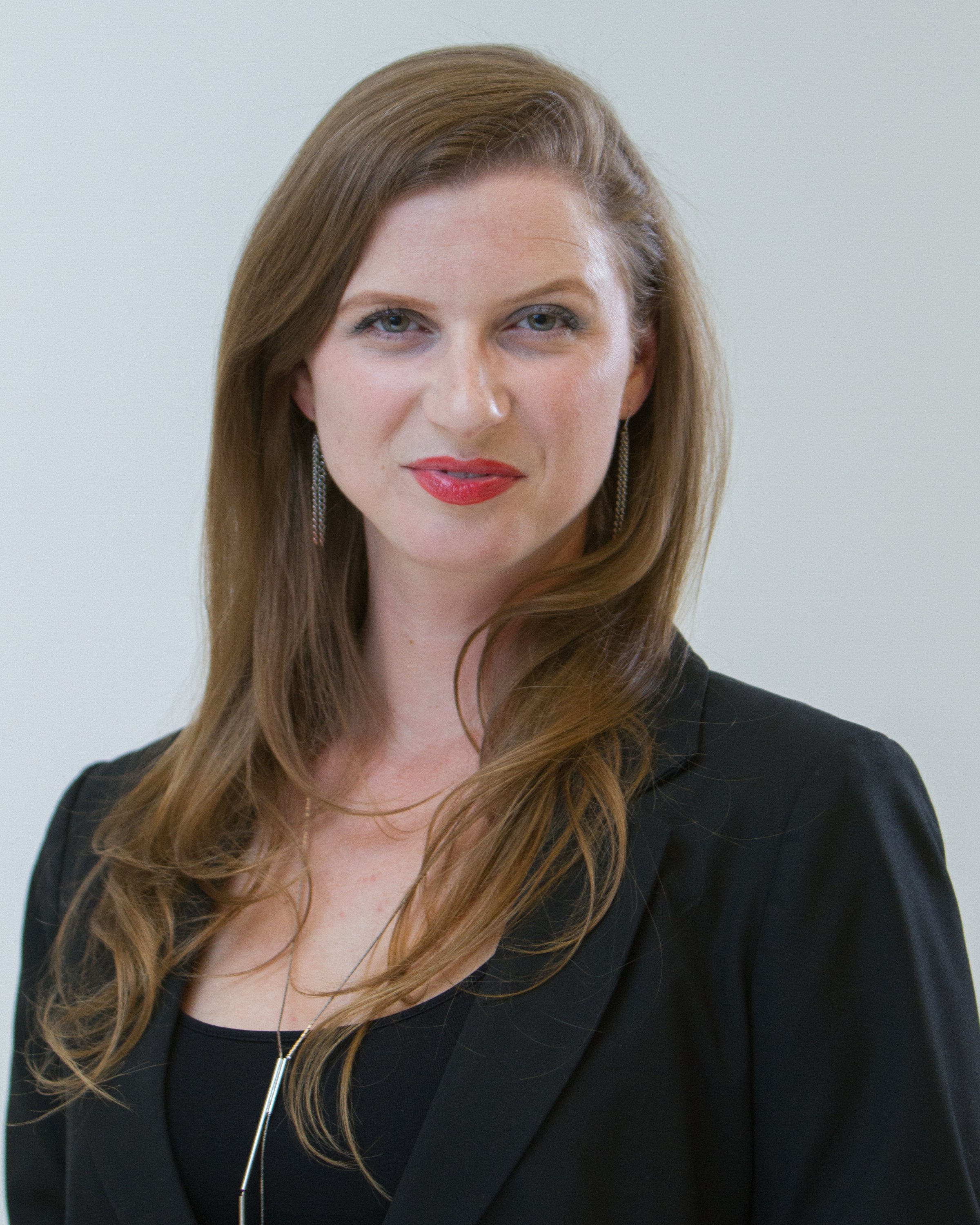 Posted by
Nicole Rupersburg is a content and conference producer for influence group focused on education healthcare and hospitality. She also is a frequent freelance writer covering food, travel, arts, culture, and what-have-you.
Join us at HotelSpaces!
A One of a Kind Retreat for Hotel Development, Design & Construction Leaders.
Oct 8-10,2023 | Frisco, TX
Learn More